Cupcakes, or "a cake baked in small cups" as they were known back in the 17th century, have maintained their popularity up to this day! Taking this on-going craze to yet another level, foodsnots shares how we can make glow in the dark cupcakes.
Using your favorite cupcake recipe, bake your cupcakes and allow them to cool.
Now, are you ready to find out the secret ingredient?
It is tonic water (diet one, works too!). While quinine in tonic water gives this beverage its distinctive flavor, it also gives out a glowing effect under ultraviolet light as it has fluorescent optical properties.
Here's how you can incorporate this substance into your cupcake making procedure:
(Based on 24 cupcakes)
Begin frosting by adding sugar, shortening, vanilla and 3 tablespoons of tonic water into a large bowl. Beat on low speed.
Add remaining 2 tablespoons of tonic water. Mix at high speed for about a minute until it becomes light and fluffy.
Add food coloring as desired.
Pipe frosting onto cupcakes and place them in the freezer for an hour.
Meanwhile, add a gelatin mix (halal one of course!)  into a cup of boiling water. Add a cup of chilled tonic water.
When gelatin is cool, dip the frosting portion of cupcakes into the gelatin mixture, in a rotating motion.
Refrigerate them to allow gelatin liquid to set. You can repeat this process a few times for best effect.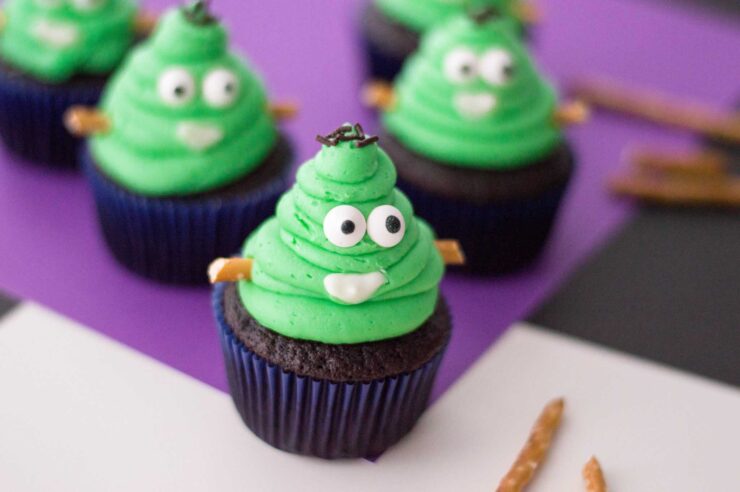 So, there you have it!
Have fun trying!
Credits: Foodsnots