Sale ads and coupons aren't the sole means of generating revenue. You can also use lighting to your advantage. LED retail lighting can be used to create a welcoming environment that meets customers' requirements and expectations. Use LED store lighting to attract customers, maintain their interest, direct them around your business, and save money. The appropriate lighting can help boost client happiness and sales in a variety of ways. Take a look at the following list of suggestions to help you get the ideal store lighting for your Islamic clothing store.
1. Consider Lumens Rating
In the past, watts were used to determine the brightness of incandescent, halogen, fluorescent, or high-intensity discharge (HID) lights. Lumens are now a popular way to measure brightness. The brighter the bulb, the higher the lumens.
Compatible goods are always indicated with comparable power on their product sites.
You can use lumens to estimate incandescent wattage if you're switching from incandescent to LED and want a bulb or fixture that's similar in brightness. Simply subtract the lumen value's last digit. The remaining number is the approximate wattage of an incandescent light bulb.
2. Create Paths Using Lights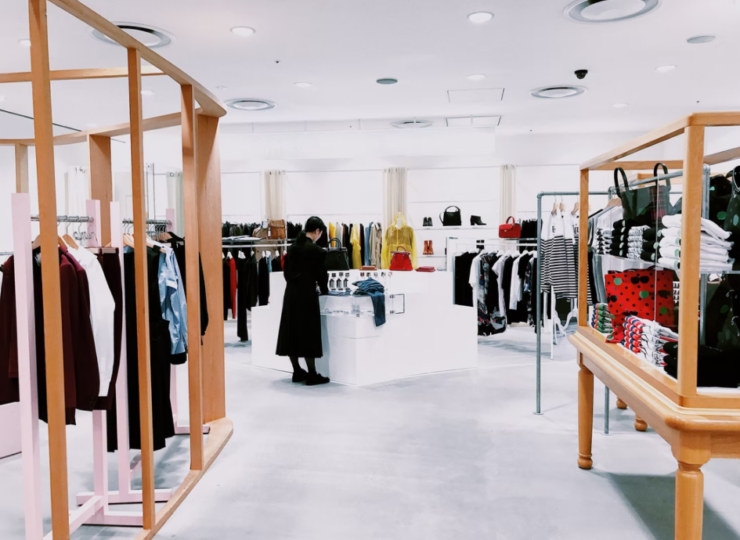 When it comes to lighting, one of the most important aims for every shop is to increase sales. When attempting to highlight specific items or generate visual appeal, use light to your advantage. Make it clear where new arrivals and sale products may be found. Create a route with light that will lead clients through your entire store.
Use LED sign modules or LED lightboxes to highlight your products in your store display. Anything unusual, whether it's cove lighting, illumination behind a set of shelves, ornate light fixtures, or how you position your lights, will attract attention. Use Lepro LED lightboxes to enhance your retail store. Visit https://www.lepro.com/ to learn more.
3. Use Lights On Shelves
If you're displaying your items on shelves, the overhang from neighboring stands can cast shadows or limit the amount of light that enters the space. It is when LED strip lights come in handy. They include adhesive backings for easy installation, and most of them can be cut to fit the area where lighting is required. You can make your own LED strip light fixture with an aluminum channel and diffusing lens if you don't like the look of a strip under your shelves or if you want to minimize hot spots (bright points of light).
4. Don't Use Same Lighting Everywhere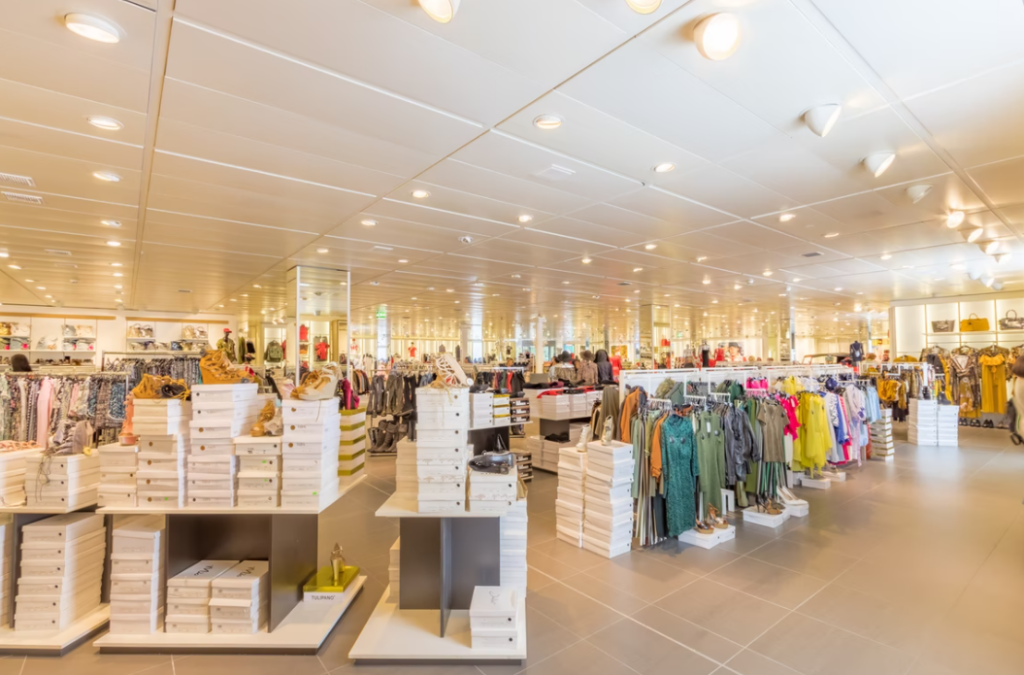 Choose what you wish to be illuminated by your LED lights. Backstock, for example, does not require illumination. It's critical to highlight what your customers can see right away, such as sale items or a new collection, but don't worry about what isn't meant to be seen. Different lighting may be used to focus buyers' attention on specific things, such as new arrivals. You'll probably want to use different LED lights for fitting rooms as well.
5. Don't Forget About Glares
Lighting is about how you use a bulb or fixture as much as it is about the brand you settle on. It's preferable not to shine lights in clients' faces if your goal is to create an attractive ambiance that helps them shop productively. Lights should be directed at or above what you're attempting to sell and where you want people to go.
Take into account where any glass or shiny surfaces are located. Diffused coverings or lenses should be used on lights if practical and necessary. Remember to turn on your parking lot lights. Outdoor lighting that isn't adequately focused or covered can generate glare, making it difficult for drivers to see.
6. Design Easy Maintenance System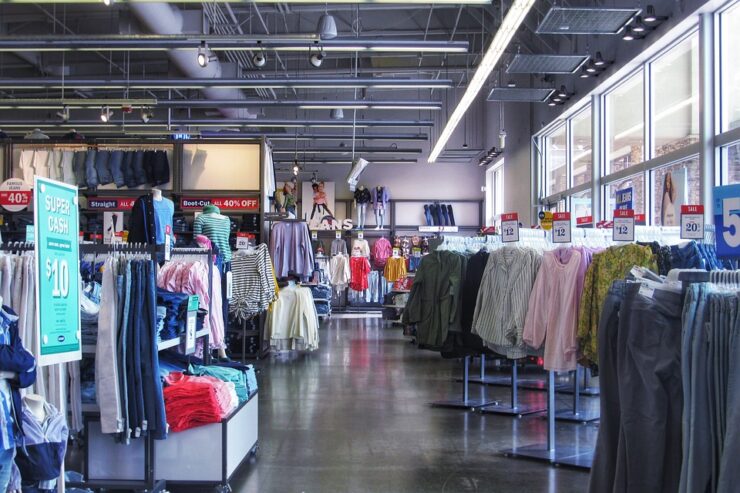 "Trimless" fixtures and discrete linear LEDs are among the current lighting fads, and many of these products necessitate specific installation. Earlier light maintenance used to entail unscrewing and replacing a bulb. However, most fixtures now use remote drivers and require proprietary LED modules. Consider locating drivers and specialized equipment in locations with easy-to-maintain fixtures. For instance, replacing one lightbulb should not need ripping down the ceiling.
7. Recruit Professionals
It's more science than art to design the ideal lighting for a retail environment since there's a lot of psychology involved.
Islamic clothing outlets can sway customers to buy with the appropriate lighting, and if you do it yourself, you risk losing sales.
A competent designer will be able to advise you on the best method to light each area and merchandise to boost sales.
Manufacturers and engineers are familiar with the science of wiring and technology. Still, they are unfamiliar with the science of how people purchase and which lights can be the best for your Islamic clothing store.
8. Enhance The Lighting In The Dressing Room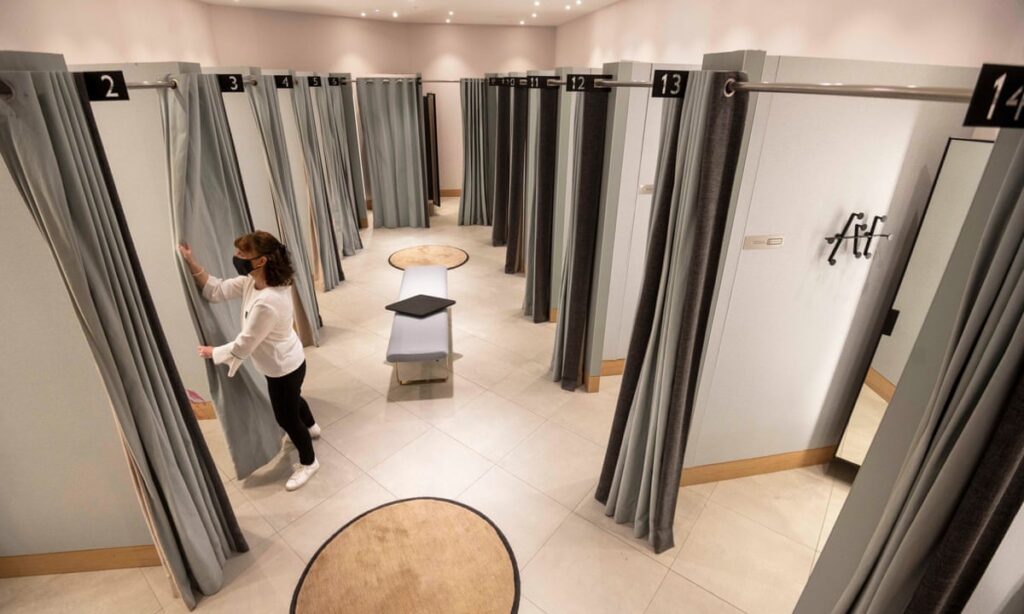 Your dressing rooms' lighting should do everything it can to make your consumers appear attractive. They're not inclined to buy your clothing or accessories if you have poor lighting that makes them look bad.
It is the point at which customers decide whether or not to buy from you, so don't overlook it. Install lighting that draws attention to the individual rather than the space. Because they'll be looking in the mirror, position your lighting around it and toward them.
Anywhere there is a mirror is an excellent place to do this. Install lights around mirrors that face the viewer if you have them scattered throughout your store. If you're concerned about harshness, install sensors that turn on the lights when someone steps in front of the mirror.
Conclusion
While the quality of the products sold plays a role in establishing repeat customers, retailers can earn first-time customers before focusing on future sales.
Improper lighting can send customers into competitors' stores without even thinking about making a purchase, so it's critical that businesses understand what they're doing before turning on the light.
Alternatively, you can hire a lighting firm to do all of the legwork for you. You get more than just LED lighting products when you work with lighting experts. You get lighting design strategy as well as technical support before and after the installation.