The adage 'hell hath no fury like a woman scorned' was made for this inspiring woman who stood up against those who dared to interfere with her humanitarian work. By Laila Achmad.
Over the last 20 years, Somalia has been home to some of the worst humanitarian crises the modern world has ever witnessed. These days, hard-line militants continue to spread fear throughout the country. In the midst of the lawlessness, one incredible woman stared into the eyes of the warlords and bravely stood up to their violent attacks.
She is Dr. Hawa Abdi Diblaawe, Somalia's first female obstetrician/gynecologist (OB/GYN) and longstanding saint of her country. Born in 1947 in Mogadishu, Dr. Hawa is the eldest of five female siblings. At the age of 12, she witnessed her mother's death during childbirth. This forced her to grow up fast to take care of her sisters and inspired her to become a doctor to save other mothers. She was very fortunate to have an educated father who made sure that she pursued her dream.
In the 1960s, at only 17, Dr. Hawa won a Soviet scholarship to study medicine in Kyiv, Ukraine and became an OB/GYN at a young age. After completing a law degree at the Somali National University, she opened a one-room clinic in 1983 on her family's ancestral farmland near the town of Afgooye, 25km west of Mogadishu.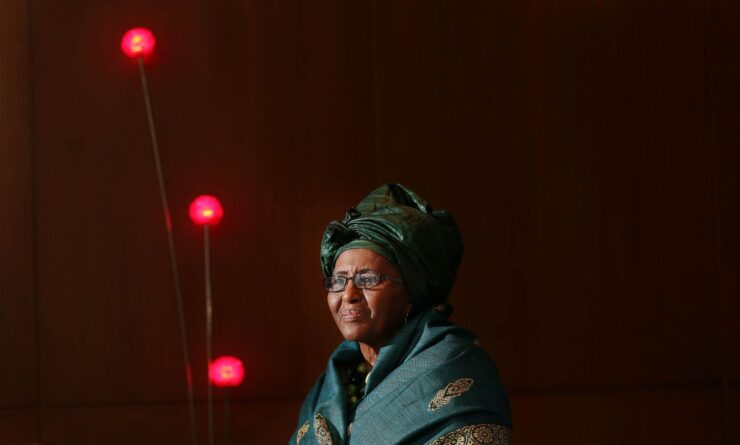 When civil war broke out in 1991, Somalia eventually collapsed to become an ungoverned, famine-stricken land. But Dr. Hawa's spirit remained intact. She began to house people on her 1,300 acres of farmland as it was a 'safe zone', and the nearest place from Mogadishu to get drinking water. Dr. Hawa fed and cared for the injured, sick and malnourished. She then did the same for their friends, followed by the friends of their friends. The land quickly became a haven for thousands of people in the middle of the grueling war.
Twenty years later, the farmland is a refugee camp that shelters approximately 90,000 people, mostly women and children of all tribes, while the clinic has now grown into the free-of-charge Hawa Abdi Hospital. The two-story building has 400 beds, operating theatres, and several other doctors to assist Dr. Hawa. Two of the most important are her daughters, Dr. Amina Mohamed Abdi, and Dr. Deqa Mohamed Abdi, who are also OB/GYNs.
What Have You Done For Society?
But the riveting story that turned the world's eyes on her was the story of Dr. Hawa's fearless confrontation with a ruthless hard-line militia. On the morning of May 5, 2010, she heard gunshots and saw that hundreds of gunmen had surrounded her land. The Hizbul Islam, or Islamic Party (since merged with al-Shabaab), had decided to ban women from running anything significant. Dr. Hawa, who had become a leader to so many in her compound, infuriated them.
The thugs seized the hospital by force and chaos ensued. Accounts of the attack describe bullets tearing through the walls, causing panicked mothers to rip intravenous tubes from their babies to flee the hospital, regardless of their medical conditions. One woman was spotted crawling away in the middle of giving birth, while another burst her Caesarian stitches as she ran. Two dozen malnourished children reportedly died in the bush after their families fled. Dr. Hawa herself was detained by five militia leaders in a room inside her camp.
Yet she refused to leave her hospital or let the militants take over. She boldly told them: 'I may be a woman, but I'm a doctor. What have you done for society?' She added bravely, 'If I die, I will die with my people and my dignity.
It turned out that the hard-liners had inadvertently underscored Dr. Hawa's influence, as their siege outraged not only local Somalis but also the Somali diaspora. Scores of women in the camp protested defiantly. Faced with overwhelming opposition, the militia reluctantly ordered Dr. Hawa to reopen the hospital under its command. She stubbornly rejected their demands yet again. They occupied her camp for a week, but Dr. Hawa would not relent. She insisted that the thugs apologize in writing and completely pull out from her hospital.
Her demands were met. After destroying much of her hospital, they backed off and grudgingly submitted a written apology. 'We apologize to every hospital patient who suffered from the attack. We apologize to the entire Somali community,' they wrote.
Mama Hawa
In her compound today, Mama Hawa, as she is dearly called, does a lot more than simply supplying refugees with shelter, food and drinking water. She is against handouts, preferring instead to train formerly nomadic herding families to farm or catch their own food. Aware of the importance of education, Dr. Hawa started an eight-classroom school for 850 children, mostly girls. She also runs an education center for women that teaches literacy, healthcare, nutrition, and clothes-making, as well as offering programs to help curb the practice of female genital mutilation. Her camp even includes a small storeroom-cum-jail for men who beat their wives.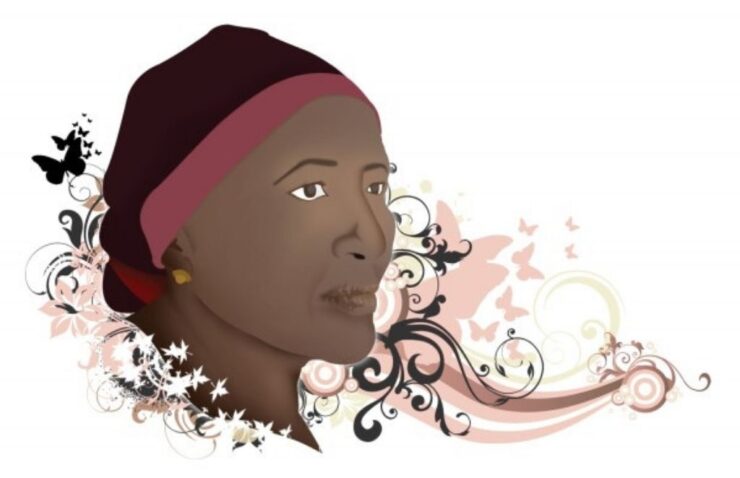 It has not been an easy task. For most of her life, Dr. Hawa has used her own savings to fund her programs. Although she has received assistance over the years, many charities refuse to enter Somalia as it is highly dangerous. Yet Dr. Hawa struggles on. Because parts of her hospital remain in ruins, she sometimes travels abroad to raise awareness of her country's plight while seeking monetary donations from organizations and overseas Somalis.
With a persistent dedication to helping her people for a quarter of a century, Dr. Hawa is now recognized worldwide and has been granted numerous humanitarian awards. The tale of her success at once surprises and inspires. In a recent interview with ABC News, she remarked: 'What I learned is that the woman is the strongest human being. That the woman is the leader for the community.'
To learn more or donate to the Dr. Hawa Abdi Foundation, visit www.dhaf.org.
Illustration by Thomas Rio
This article originally appeared in the November / December 2011 issue of Aquila Style