She's cool, she's suave, she's full of heart. Alia Khan is one of the big hitters in Islamic fashion and in this intimate interview with Aquila Style, she reveals her motivations behind her business, the Islamic Fashion and Design Council (IFDC), women's rights, hijab, the gradual fusion of cultures that is beginning to happen in Islamic fashion and a little insight into where IFDC is heading with men's fashion. Khan will be gracing the World Islamic Economic Forum Foundation (WIEF) MOCAfest when the event rolls out in Kuala Lumpur, Malaysia from November 3-5.
Alia Khan is one of a kind and a pioneer in many ways. Born in Pakistan and raised in North America (Canada and the United States), Khan's entrepreneur ways sowed its seeds as early as 2000 when she set up a media and marketing company in Los Angeles.
Khan moved to the United Arab Emirates in 2005 and back then, she was already producing fashion lines and shows in the Gulf. Her calling came in 2011 when she furthered her Islamic studies in Jordan at Amman's Qasid Institute.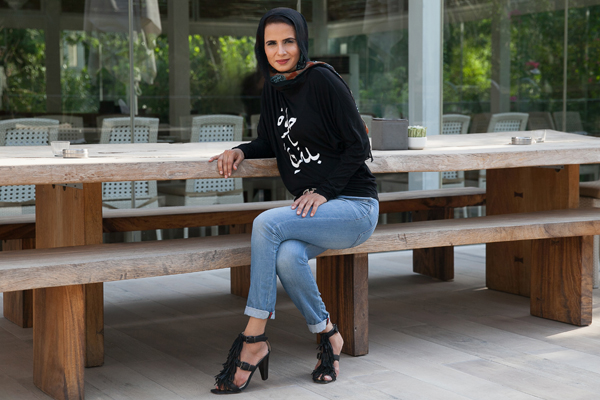 Today, Khan is chairwoman of the IFDC – the world's leading modest fashion and design (art, architecture, interior, etc.) council representing the Islamic economy and its stakeholders – and is a consistent purveyor of philanthropy and Islamic charity work since 2005.
Khan's education and food programs run deep, as testified by her various charity work done in Pakistan since 2012. Here in this wide-ranging interview, the highly charismatic visionary tells her tales of her inspirations while growing up, her non-judgemental look at life, her excitement over the emerging crop of designers and where IFDC is heading in the immediate future.
Aquila Style: Who were your greatest inspiration when you were growing up and why did they have such impact on your current entrepreneur style and approach?
It wasn't really 'who' more so than 'what'. I remember being particularly inspired by the possibility of breaking barriers, dreaming big, and making a change. So much so that, even today the science and metaphysics of these things always fascinate me and catch my attention. I simply love getting inspired, and I generally find people to be so inspiring! When I meet people, I believe in them immediately. I don't think there is one person in this world that can't break their barriers. These usually are barriers set by the norms and societies anyway. It's inspiring to prove them wrong.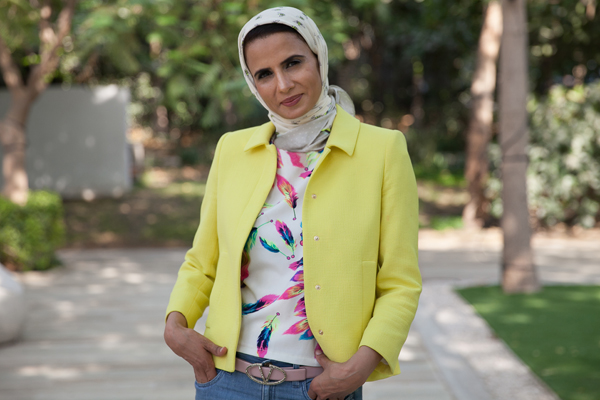 Aquila Style: Who are your current influencers and entrepreneurs that give you the greatest excitement?
Normal everyday people. I think we can learn more from the 'players' in our own lives than famous people. Just look around you and get fascinated. See people's drive, struggles, and stories…doesn't that just move you?
Often many times, the players in my life that have an impact on me are the ones that make a 10-second cameo. For example, I remember just this morning at around 6 am when I went for my workout outside by the water near my home. I saw an old lady wearing a traditional sari and neon pink Nike joggers! I couldn't help but feel so lucky to be around her. I mean she was motivated to get healthy and you could see this. She had a crooked posture, yet she was speed walking with such purpose. Just a beautiful sight! Then she came to a bench, she wiped the surface with her sari before deciding to use it for stretching. What a darling woman! She has no idea how she made my day as I was so left inspired to see her. We were the only ones out there and I couldn't be more delighted that she was a part of my morning routine today!
Aquila Style: What motivated you to start Islamic Fashion and Design Council and where do you think IFDC is heading over the next 2-3 years?
I started Islamic Fashion and Design Council because I saw how the iFash™ (Islamic Fashion) industry is fragmented and was in need of a structured platform, which is what I set out to build with IFDC. Our first phase focus is on iFash™ then eventually iDez™ (Islamic Design – art, architecture, interiors, etc) industry stakeholders. We aim to surpass all standards of showcasing, business practice, and product excellence.
Today, IFDC is the world's leading modest fashion and design council representing the Islamic economy and its stakeholders. Initiatives include specialized networks of the global consumer market, making IFDC a platform for this valuable trillion-dollar market unlike any other. With our recent offices opened in New York City and coming up soon London, Los Angeles, Kuala Lumpur, Melbourne, and Cape Town, IFDC along with its affiliate office in Dubai will have a presence in a total of seven cities by the end of 2015 In'shaa Allah.
Aquila Style: What are your personal thoughts on women's rights and the hijab in today's 21st-century terms? Is the non-Muslim mindset broadening?
In Islam, it is not encouraged to judge anybody. A woman may not cover or even dress modestly yet may possess outstanding characteristics that we can all learn from. Similarly, a woman who covers and is conservative in her dressing style can turn out to be a leading scholar in her field (which we see a lot of) and a role model for all societies. So we believe the word 'ideal' does not discriminate, neither should we. Muslim women appreciate fashion and this is a huge market, and make no mistake on why they are huge, it is because they have a keen appreciation for quality as well as aesthetics. They know how to look stylish and elegant. We believe global diversity only adds to the excitement – more options, more great looks!
This is a modest life that people have committed to. There are even modest Christians and Jews that turn to Islamic fashion to fulfill the conservative requirements of their own faith. It's about modesty as is deemed appropriate within their respective faith. There is no compulsion and no one should be made to feel that they must dress a certain way. You will find most of the consumers have chosen to be in this space, hence the demand for a selection of options for this type of wardrobe.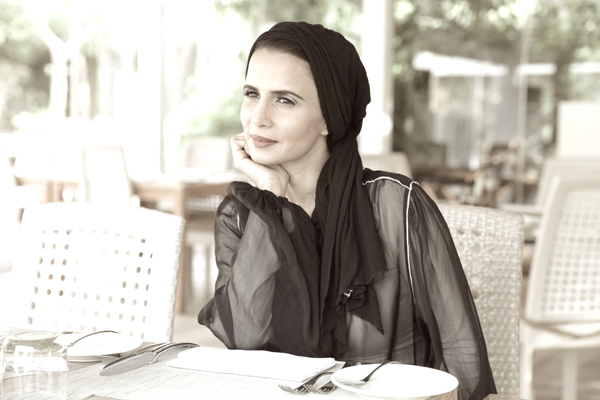 Aquila Style: There are some factions who criticize the 'over-styling' of the hijab/female modest fashion. What are your thoughts on those views?
Should we have thoughts on such stuff? Everyone is entitled to their own set of values and hopefully, they apply those standards on themselves rather than others. What's beautiful about life is that we express our own interpretation of values in the way that best registers with us. We're all doing our best and that's a good thing.
To some, being a well-groomed, well-styled hijabi woman is a part of what's important to them in their identity. Who can criticize someone who is doing her best to represent what she stands for? That same respect should be given to the not so over-styled woman too because that's her choice. The moment we let go of our judgments and work on being the best we can be rather than commenting on how others can be better is the moment we all have a shot at unity and harmony on a global level.
Aquila Style: Men's fashion is slowly picking up pace after the explosion of the female modest fashion over the last 5 to 6 years. Is men's fashion something that you want to participate in a bigger level in the near future?
Yes, we are already aware of some of the players – old and new – that are entering this space; and it is very exciting. However, we are still in phase one, so we don't want to lose focus. We have to finish the launch of our initiatives that primarily target women's fashion. Having said that, we have managed to include men's fashion in some of these initiatives and the feedback has been very encouraging. We'll get more into it at the rollout of phase two. So stay tuned.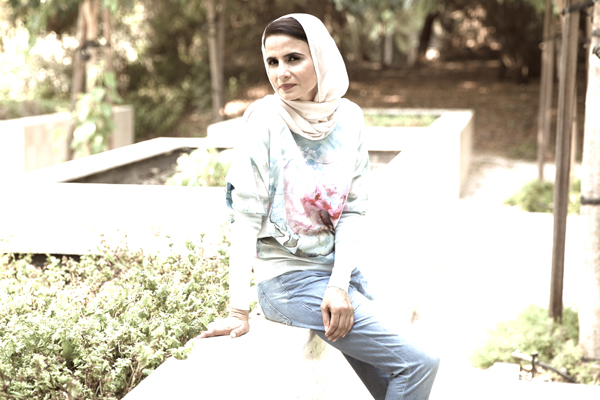 Aquila Style: When you look at the designers' work from five years ago and see the kind of creativity that comes out from the current wave of talent, what are the obvious differences in approach play and what is the subtlety that those who are not involved in the industry won't spot?
What's still refreshing about our industry is that there's no trend or 'in thing' that the industry players try to follow. Everyone is unique and coming up with truly exciting stuff. There's something for everyone.
However, one notable difference I've seen over the years – and it's lovely to see – is the fusion of the various looks. For example, we've been approached by Japanese designers who have a keen interest to design abayas for example, it looks/styles inspired by the kimono. That's cool. Similarly, other cultures are also coming out with lovely things for this market. I don't know if the consumer generally notices that they have a vast array of choices because there is no judgment on what's in or not – but I am sure deep down they appreciate this about the industry – it's less pressure with all the freedom to dress how you want to dress.
Aquila Style: In terms of business sense and approach, what do you think separates yourself from what is being showcased out there? Especially from fashion and arts perspectives.
Our platform is designed to ensure the success of Islamic fashion and design in the global marketplace. IFDC aligns itself with leading and budding mainstream and Islamic fashion and design brands, government organizations, institutions, corporations, and global conferences to ensure a powerful, sustainable and supportive presence.
IFDC aims to provide products and services designed to help the Islamic fashion and eventually the Islamic design industry develop and succeed. In this first phase, its focus is to facilitate the advancement and growth of great fashion wear consistent with faith-based values.
We'd like to be clear that we are not a religious organization, so really we are not here to define any parameters. Generally speaking, Islamic Fashion is fashion worn primarily by practicing Muslims who have committed to the Islamic principles of dressing. This means full sleeves, and full length; how people choose to interpret this is up to them.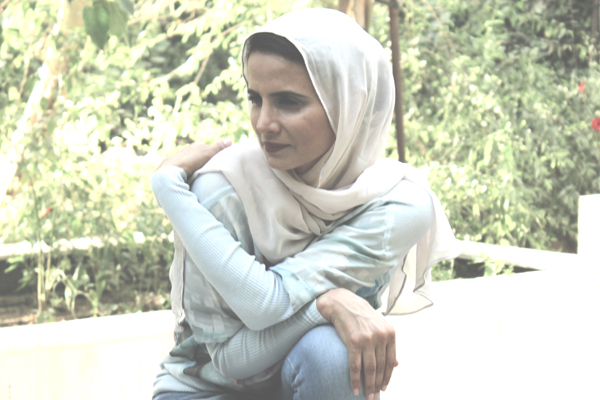 The Islamic fashion and design industry is currently fragmented and in need of structure and development. IFDC is a world-class fashion and design platform that supports the needs of the iFash™ (Islamic Fashion) and eventually iDez™ (Islamic Design) industry players as well as the consumers. We aim to surpass all standards of showcasing, business practice, and aesthetic excellence. Our goals and objectives are simple.
To create programs and services that will drive the Islamic fashion and design industry to realize its full potential.
To become a leading advocate for Islamic fashion and design professionals and aspiring talent.
To represent the Islamic fashion design industry's players in a unified approach in order to enhance visibility and opportunity.
To provide growth/sales opportunities for industry players through the development of a common marketplace.
To eventually facilitate all other areas of Islamic design including art, interior design, architecture, and lifestyle.
Aquila Style: Philanthropy is a big part of your character. What are some of your most treasured projects in the past and what other charity plans have you got in mind for the future?
I am very passionate about modifying the education system in the world. Naturally I started this in the villages that I work with, but honestly, I would like to see the world make a meaningful transition in education. Frankly, so much of what we learn through the education process needs to be unlearned. It is so limiting and as a result, human beings don't really realize the level of potential they actually have.
It's a big dream, I know… but nothing is impossible and I plan to keep at it one step at a time. Maybe others will join me in making this change possible. This, along with the food program, is closest to my heart. With the food programs we've launched in many governments and underprivileged schools, I refuse to let children come near sugar, white flour, or anything processed; and the family packs we make for the kids' homes also don't include any caffeine, that stuff just dries out your organs – not a good thing to get hooked on. Again, I would love to influence this in the entire world. If only parents knew how damaging sugar was, let alone the other stuff I mentioned. This stuff is poison, they just don't realize what terrible things they are doing to their kids when they feed them this junk. I truly believe that the character of an entire nation can be effected with the elimination of some key ingredients from the food supply. People have got to become better informed…our success, happiness, and health depend on it.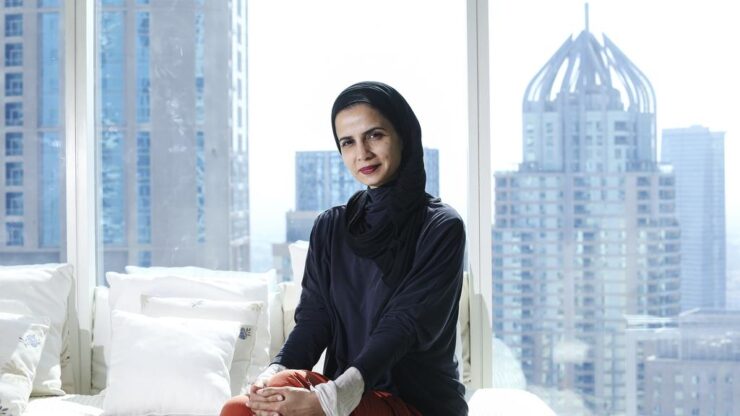 Aquila Style: Are there any big exciting projects coming up on the horizon, and when?
Over the next 18 months, IFDC will be involved with a number of initiatives and global partners. It's an extremely busy time for us but we must make things more cohesive….this means the focus must include all – designers, artists, buyers, retailers, media, consumers, etc.
We are already planning a number of events, branding, and commercial opportunities for all. In our immediate schedule, we have work in Italy, Indonesia, and Dubai coming up. Then later in the year, we must focus on the first few cities for our own fashion week, iFash™ Week – this will be the first time new designers will share the runway with established designers, which is a powerful way to get promising new talent to be taken seriously. There will be a keen focus on branding and revenue opportunities for all of the participating designers. Pre-production of the fashion week is underway and dates for the first few cities will be announced soon.
Aquila Style: What is your biggest dream for IFDC?
I want to see IFDC as a place where success and values are realized hand in hand. With our training courses as well as commercial initiatives, I do believe we have the winning formula and this goal will be realized.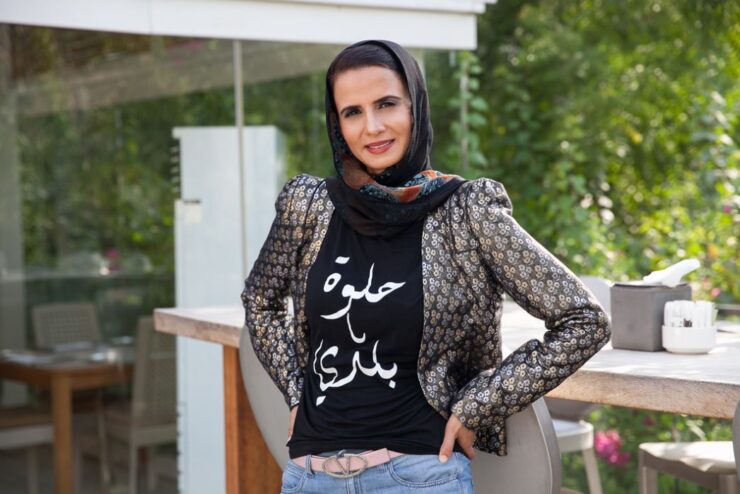 More about IFDC
The Modest Channel introduces 'The Modest Chapter', a weekly 3 – 5 min vlog series focusing on all things modest and empowering while giving you just that perfect amount of information to keep you looking and feeling good inside out. From lifestyle to fashion and beauty to empowering tips that can propel you to your highest success – you're ready to be your optimal best! Start your week with The Modest Chapter! The show can be found on our new YouTube channel called The Modest Channel.
Want to find out more about the World Islamic Economic Forum Foundation MOCA Fest? Follow them on  Facebook, Twitter, Tumblr, Instagram and YouTube for the latest and coolest updates, or you can click on the banner below to jump straight to their Facebook page.