In the second of this two-part feature, Zinah Nur Sharif casts a net across the world wide web to capture and showcase even more modest and fabulous bloggers, and what triggered them to start blogging.
In my previous post I shed some light on five modest and fabulous UK-based bloggers and their motivations.
But that's not where the train stops – there are even more wondrous bloggers, not only in the UK but worldwide! Each one of them is unique in her own way and passionately shares her love for fashion with the rest of the virtual world.
Lamia
Switzerland
Hijabs & Co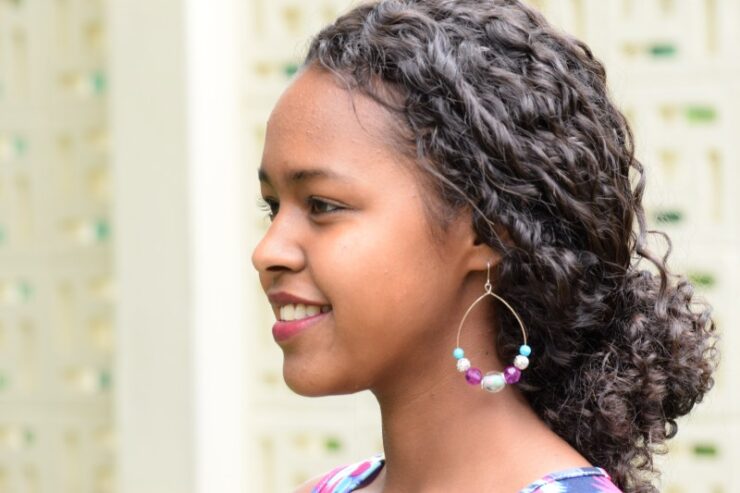 Lamia claims to be 'just like another ordinary Arab girl', but her followers would maintain that this Swiss-based blogger is more than ordinary. Her dreamy blog includes photographs of beautifully captured fashion and interior design, as well as her adventurous lifestyle.
Back in 2010, she found it rather challenging to find inspirational websites for veiled women, and that's when she started her blog – not only to share what inspires her, but also to inspire others.
Living in a country where fashion isn't as exploratory as other places, Lamia tells us more on the fashion scene in Switzerland: 'The Industry isn't really strong, and people aren't very open-minded about fashion. Switzerland is still very late to adopt ready-to-wear [fashion]. Because Swiss teenagers participate in many sports, they wear typical sporting clothes as worn in the US.'
Another reason why Lamia's blog exists – inspiring others to be more daring and to have fun with fashion!
Hijabs & Co | Facebook | Twitter | Instagram
Fifi & Hanna
Indonesia
HijabScarf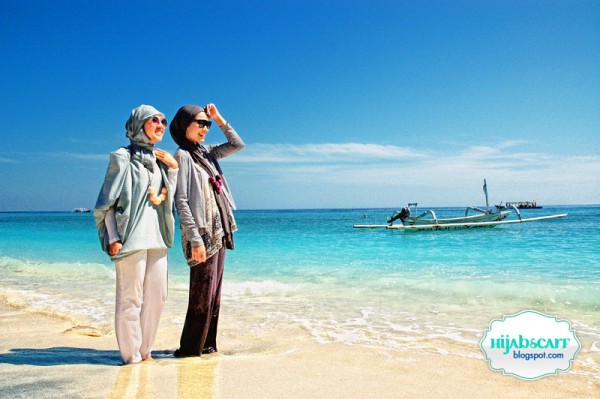 HijabScarf – one word, one meaning, and the virtual 'planet' of two ladies, is one of the most popular and widely recognised hijab blogs out there.
Hanna and Fifi started the blog over two years ago with the intention of turning their online blog into a lifestyle magazine. They both share the same interest of dressing up with the hijab, telling their stories of how they started wearing it, and sharing the stories of other influential Muslimahs from around the world.
A second reason they started the blog was to fulfil their mutual dream. 'We have a dream that our blog will become a magazine in the future. The challenge is how to make a magazine with zero assets. One way to do this is making a sort of e-magazine. Hijabscarf is [a combination of] a personal blog and a magazine, concept-wise.'
Some of you may have noticed that HijabScarf isn't as active as it used to be. That's because Hanna and Fifi are drawing much closer to fulfilling their dream of running their own magazine. Yes, Laiqa Magazine is coming soon! Their blog, HijabScarf, has even enabled them to start their own fashion label, 'Casa Elana'.
So blogging isn't just sharing one's love and passion for a subject, but also a way to achieve one's dreams!
HijabScarf | Facebook | Twitter
Winnie Détwa
USA
Winnie Détwa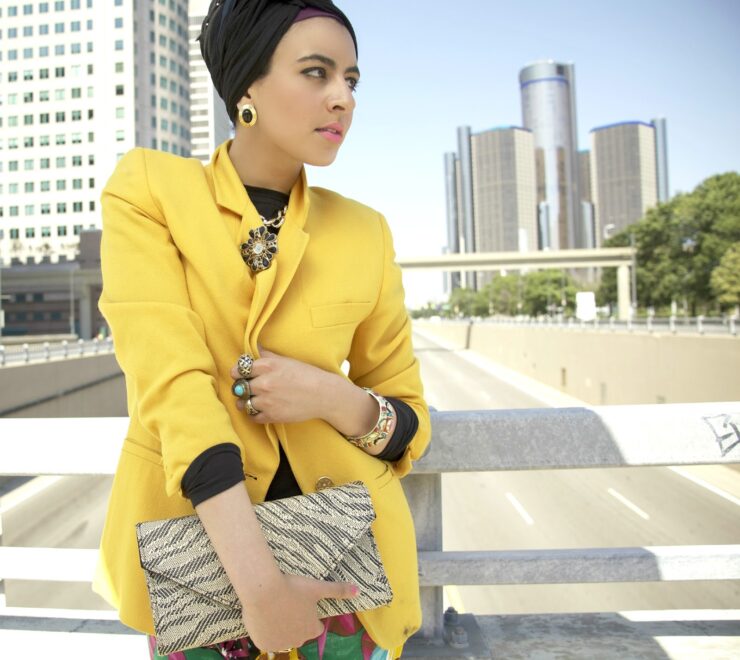 Coffee- and chocolate-lover Winnie started her blog just this year, when a dear friend of hers suggested simply, 'You should start a fashion blog!' We should all be thankful to that one friend who encouraged Winnie to start blogging; her style is a mixture of edgy, feminine, and modern yet classic; all this is captured in her ever-growing blog.
Like most girls, Winnie loves fashion and cares about the way she dresses. 'I would rather put my effort into my school outfit rather than my homework,' she shares, before clarifying, 'I don't recommend that!'
The 20-year-old blogger of Egyptian-American background has a pretty ordinary life outside her fanciful blog world – she is a senior in college studying political science. Join Winnie's voyage on her blog and social network sites.
Winnie Détwa | Facebook | Twitter | Instagram
Shea Rasol
Malaysia
My Amethyst Shea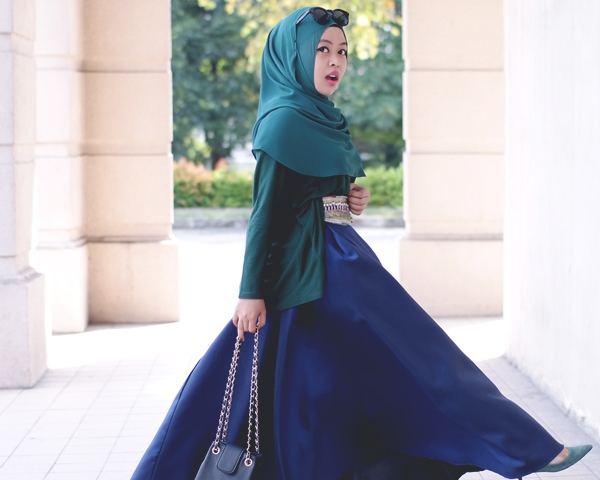 Let me introduce you to one of the sweetest girls I've met online – Shea Rasol. She is everything girly and more! Shea shared her first fashion experience with me: 'I remember this one time when I was little, I got into trouble for a mistake I did, but I didn't want my little sister to spill the beans to my parents. So I sewed her a dress for her Barbie doll, just to shut her up! Ever since then, I can fairly say my love for fashion keeps growing and growing.'
Shea is currently taking a master's degree in fashion design and technology at Universiti Teknologi Mara (UiTM), Malaysia – now that's what you call a true love for fashion.
Fashion is also the heart of her blog, which she started in 2008, a time when hijab blogs were rare in Malaysia. She considers blogging 'a great opportunity to show the world what I'm into. Alhamdulillah, to this date, my blog has been my life.'
Follow Shea's girly wonderland:
My Amethyst Shea | Facebook | Twitter | Instagram
Ascia AKF
Kuwait
Hybrid on a Headpiece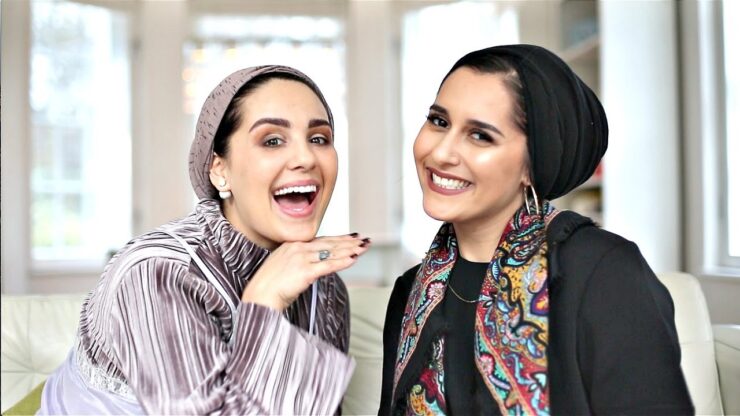 This half-American, half-Kuwaiti blogger has won over so many hearts with her inimitable and confident style, and not to forget, her personality! She doesn't view what she does as purely fashion-related, although it is one of the things on her blog that stands out the most.
Living in the Middle East, it is rather rare to see Arab women blogging about their personal style, so Ascia is definitely a trailblazer in this case. She states about her blog: 'I started it in hopes that I could help propel social change amongst Arab women, to encourage them to be bold with their fashion sense while still remaining within the moral confines of Islam.'
She also felt that Arab women 'have always steered clear of putting themselves anywhere online. No photos of themselves really make an appearance on social media. While I respect their choice, I myself feel it's unfair that no Arab man will ever hesitate to put his photo online, or even hesitate to have a blog or YouTube channel, but women are more or less forbidden to do so.'
This sexist double standard was what she wanted to do something about; thus the birth of her blog.
Hybrid in a Headpiece | Twitter | Instagram