We're frequently delivered the same old Muslim women's trope – the placid housewife, or the shackled bint who doesn't know any better. But there aren't many who challenge stereotypes as strongly as writer Samina Ali. She speaks to Amal Awad about Muslim feminism and her journey into it.
Perhaps more extraordinary than Samina Ali's activism is the road she's followed in order to be where she is today. Presently the curator of Muslim Women's Art and Voices, an exhibition in the online International Museum of Women (IMOW), Samina has some interesting stories of her own to tell.
As a co-founder of American Muslim feminist organization Daughters of Hajar, she's contributed to a movement calling for women to have access to mosques through any door, not just the back one. And remember the uproar around Amina Wadud leading the prayer at a New York City mosque a few years back? She was involved in that too.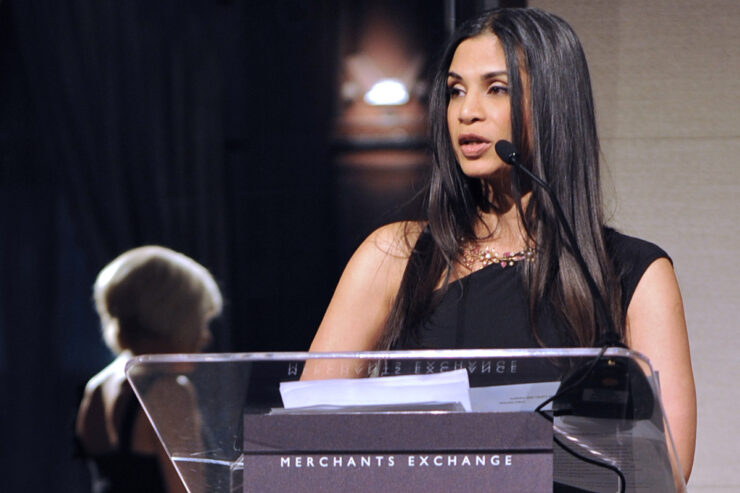 There are so many pervasive stereotypes about Muslim women but perhaps the most predominant one in my mind is the myth of the Muslim woman as a passive, illiterate, powerless, veiled woman, she says.
What stereotypes effectively do is eliminate all diversity within a group of people. It's easier to dismiss them this way.
If the stereotype is a meek, inactive woman, Samina has succeeded in challenging this idea. Her philosophies are simple enough. When I ask if she considers herself a Muslim feminist, her response is plain: I am a woman. I am a Muslim. How can I be anything but a Muslim feminist?
An advocate for Muslim women for more than a decade, Samina's path towards social reform for women kicked off with the publication of her novel, Madras on Rainy Days, a story she describes as a character's journey from a place of blindness to light.
"I actually believe that God inspired me to write during that time when I couldn't even put two words together"
It's also, quite significantly, a story she wrote during a drawn-out recovery period post-illness. A near-death experience delivering her son led to two brain hemorrhages, liver and kidney failure, heart damage and more.
My doctors told my family that if I was lucky I would die. If not, they would need to decide who would be my ward. The doctors didn't think I would be anything more than a vegetable.
To their surprise, I came out of the coma.
A three-year recovery period followed. As Samina's son learned to walk, so did she.
I got myself back up on my legs. I trained myself to speak again. Doctors said I would never write. Guess what? I wrote Madras on Rainy Days, which went on to win both national and international awards while recovering from brain injury. A healthy brain has wrinkles. My brain was a balloon with not one wrinkle left.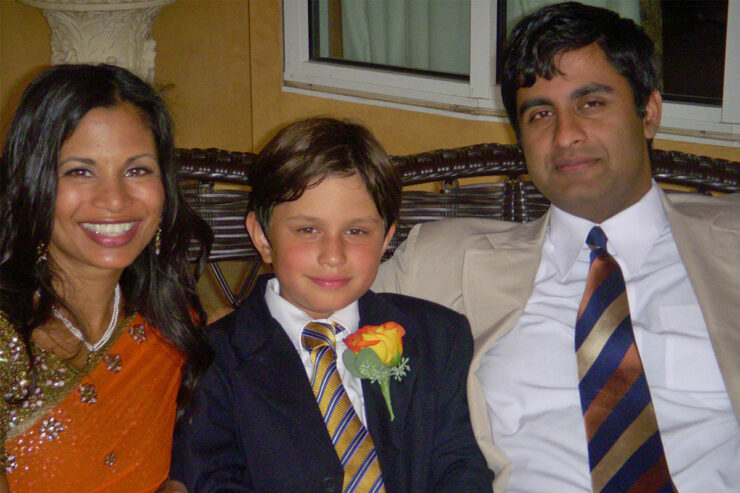 amina says she's in full health now – there are no lingering deficits. Her passion aided her recovery – a feat she says she achieved alone, and without medication.
I actually believe that God inspired me to write during that time when I couldn't even put two words together because it was the way to rewire my brain's connectivity and get it to function properly. In other words, I've had the only support I've really needed.
It's not the first time she's taken the path of solitude. Samina says she had no support when she left her first marriage, an arranged one she was driven into at the age of 19. Despite the permissibility of divorce in Islam, culturally, she was shunned by the Pakistani-Indian community. Her family, too, showed no compassion.
My family and community members suspected me of having an affair and accused me of divorcing a perfectly suitable man. It says a lot about the patriarchy and sexist double standards that women sometimes find themselves in, no matter their background or race or faith.'
It's perhaps informative as to why Samina is heavily focused on just outcomes for women.
Growing up, my life was planned out for me. I was attending college to get a business degree, as my dad wanted. My first marriage was arranged to another Indian Muslim man of my parents' choosing, she recounts.
I did everything that was expected of me. And it was expected that if I did everything that was expected that nothing would go wrong. It's a way of protecting children.
While Samina's marriage, as she puts it, did go horribly wrong, it's an outcome she says gave her the courage to speak up, and to begin owning and living her life.
That was the first event, which led to me writing my novel based on that nightmare. 9/11 was the second event which took my work to a different level.
A second marriage to Californian Tim Maxwell, the father of Samina's son Isham (now 13), didn't survive Samina's post-traumatic delivery.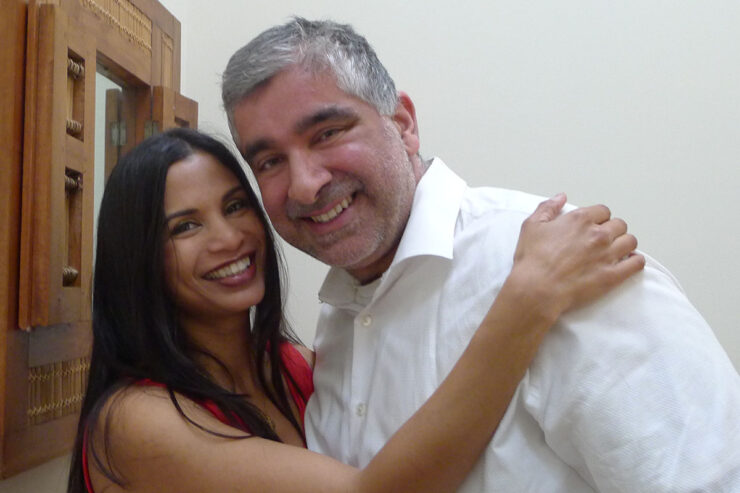 During that time, his parents both passed away. Then, of all things, he himself was diagnosed with an inoperable brain lesion. All this while trying to raise a newborn.
I was turning to God more and more, and he was simply turning into himself.'
Samina and Tim divorced after five years of marriage, and for the next seven years, she was a single mother. Importantly, she adds, by choice.
Samina wants to restore the original intention of the faith – namely, equality and justice
I'd been married since I was 18. I didn't want a man anymore. This was an incredible time for me. I bought a house in San Francisco on my own, I traveled with my book around the country and internationally, I raised my son, I delved into spirituality. I learned how to manage my finances and how to refinance a home mortgage and all the things that every woman should learn for herself.
Eventually, friends introduced Samina to her current husband, a corporate lawyer who is also Indian. They have a daughter, four-year-old Zaara. Samina calls him her true life partner.
We share the same background, the same strong sense of spirituality, the same awareness of giving back to the community.'
The geography of culture
Born in Hyderabad, India, Samina's family immigrated to the US when she was nearly two years old. But she has spent her life straddling two cultures and a variety of ideas and has done much to create a fluid connection between them both. Hearing her history, it's no surprise that Samina works so hard to dispel damaging myths surrounding Muslim women.
With her mother and two brothers, Samina returned to India every year because her father didn't want them to lose their culture, faith or language.
I spent six months in the US and then six months there, went to school in both places and was entirely confused. But now I'm grateful for what was a truly bicultural, bilingual upbringing.
Having grown up in the US pre-9/11, Samina was surrounded by a culture of ignorance. Perhaps Americans weren't afraid of Muslims, so much as unaware of them.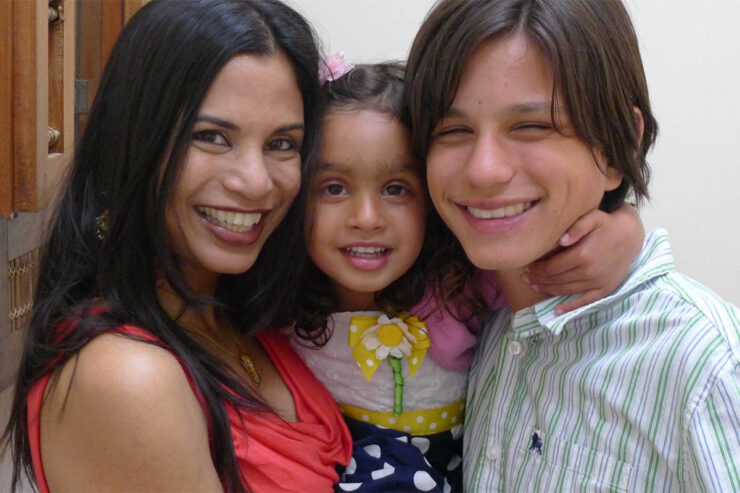 My dad was often mistaken for Mexican. My mom was considered "exotic" because she wore saris. It was an almost invisible upbringing.
This invisible upbringing meant a safe Catholic school life, but Sundays at the mosque and Islamic scripture.
The religion we practiced was private, as it should be. 9/11 changed all that. The equation of "terrorist equals Muslim" is so pervasive in our culture that it's become part of our thinking. I know of fellow Muslims who board a plane and become afraid when they see a man who looks Muslim on the plane with them – the beard, the tunic, the prayer cap.
Nowadays, her struggle is all about having a more woman-friendly reading and practice' of Islam, a fight against gender-biased, patriarchal readings embedded in politics and power. Samina wants to restore the original intention of the faith' – namely, equality and justice.
Far from being a single-minded activist, however, Samina demonstrates empathy for the different threads of the Muslim women's narrative. In her curator's statement for IMOW, she distinguishes between a Muslima and a Muslima, a distinction she puts down to inclusiveness of all faiths.
In the Qur'an, all prophets are referred to as Muslim: those who believe in God and follow His will. Jesus, Abraham, Noah, Adam, etc. A Muslim with a capital "M" is someone who follows the Islamic faith. The exhibition is inclusive to all faiths: we want to engage in interfaith dialogues, she explains.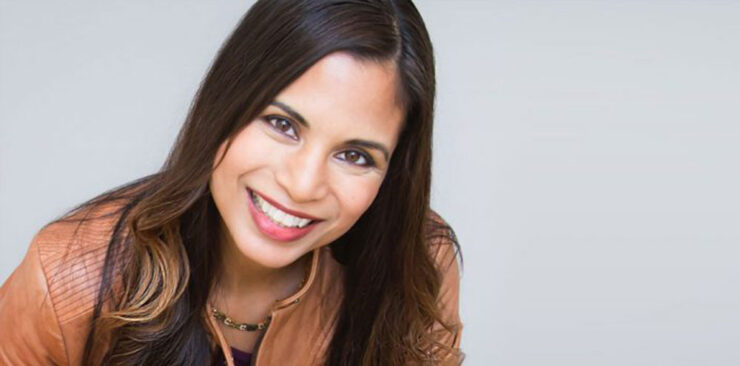 It's perhaps her own history that's informed much of Samina's life philosophies. In her own words, the journey has been long, and full of unexpected turns. And lessons in patience, amongst others, are learning curves, Samina says.
My natural tendency is to be impulsive. But now I sit in patience and wait because I know that no matter how trying the current situation may be, once I round a corner in the not too distant future, I'll understand why I'm going through the hardship.
However, Samina says she hasn't achieved all her goals. In fact, she's still very much on the journey.
The mission began with the novel than the activism and teaching and then the curation. The message through all these has been the same: women are and must continue to work within the framework of Islam to reclaim their rights,' she says.
The exhibition was able to bring so many leading reformers/thinkers/artists together on a virtual platform. Now my dream is to find a way to bring them all together in the same room. Imagine the energy, the conversations, the ideas that would come out of that.'
Assuming Samina is in the room, one imagines there's already much to celebrate. She exemplifies diversity and dedication to faith. Her perseverance is, no doubt, an inspiration to women, much like those Samina herself admires.
The more others tell me I can't do something, the more I know I can. It's so important that women trust themselves, their intuition, their perceptions, their feelings and thoughts and to do what they know they must.
Art exploring identity
As curator of Muslim Women's Art and Voices at the International Museum of Women (IMOW), Samina Ali attempts to shatter the pervading notions of what a Muslim woman looks like.
It's the first time in the museum's history when we've taken on a campaign. But we felt there was so much injustice that we had to begin a movement toward ending that,' says Samina.
It calls on men and women of all faiths to make a pledge that moves us toward a more equitable, just world, a world that celebrates the diversity and contributions of Muslim women.
As part of a global call for submissions across all art genres, which ended mid-April, IMOW is also delivering Muslimah Stories.
The question: What does it mean to you to be a Muslim woman today?' The condition: You have only six words to answer it.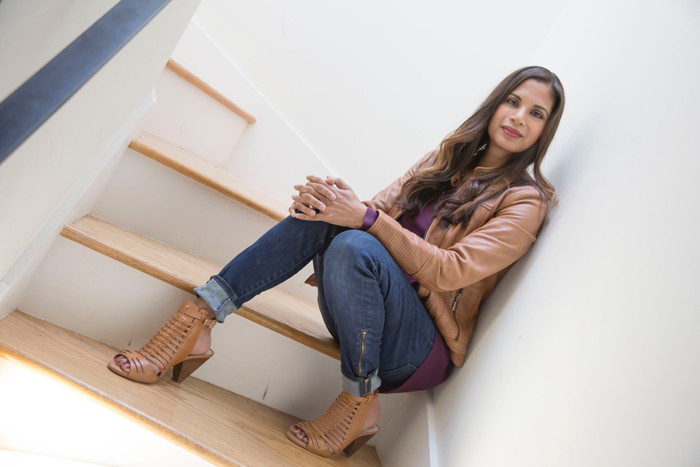 Women from around the world have answered this question. We're accepting these on an ongoing basis.
Aiding Samina in her quest for deeper, more meaningful awareness are the contacts she's picked up over the years. A trip to Europe with the US State Department to discuss her novel and Muslim women's issues, as well as her activism work, have introduced her to some exceptional Muslimahs.
The exhibition is a really beautiful culmination of what I've been doing over the last 10 years. The reformers in this exhibition – like Dr. Shirin Ebadi, the first Muslim woman to receive the Nobel Peace Prize or Zainah Anwar of Sisters in Islam and now Musawah, are all leading the change to reform how Islam is practiced from within,' Samina says.
Samina wants there to be a representation of all Muslim women, from the conservative to the cultural.
The assumption that this is a Muslim exhibition meant only for those women artists who actively identify as Muslim or the assumption that people of other faiths can't be involved is simply not true. Interfaith and intrafaith conversations are necessary to bring about positive change.
For this reason it was important to collect diverse contributions – geographically, artistically, and religiously. Even attire preferences do not escape Samina's attention; the exhibition features a diverse representation of women, from veiled to those who are quite comfortable in more revealing clothing.
This beautiful diversity of thought and expression and appearance is the reality of Muslim women and this reality must be presented visually in an exhibition like this to combat the other strongly visual stereotype of the Muslim woman as submissive. And just one look at this exhibition will show any person that Muslim women are anything but passive.
Visit Muslima: Muslim Women's Art & Voices, organized by the International Museum of Women, for more. All pictures courtesy of Samina Ali