Meet visual artist Lateefa Spiker, whose geometric imagery is inspired by her mosaic upbringing.
I've always been moved by UK-based artist Lateefa Spiker's artwork. Born to parents who converted to Islam, and raised in four different countries, she grew up feeling that she did not belong in just one place. Her pieces have a deeply mesmerizing, spiritual presence – her works are felt in the heart, not simply seen on a wall.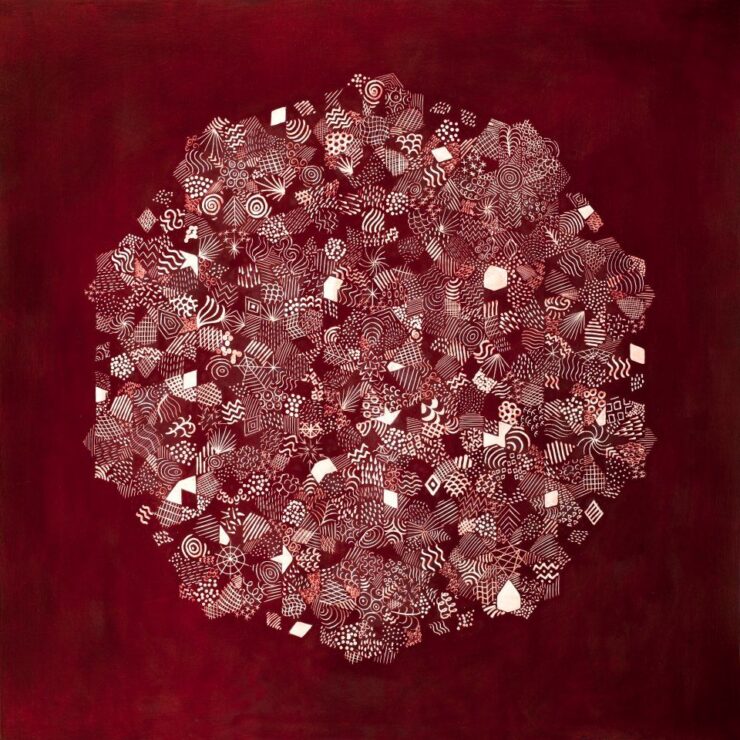 On her approach to art, she explained, "I try and let my soul speak through the abstract forms and colors of my work. I think art can be a form of the soul to soul communication, beyond religion, culture or anything else that can divide people from our common humanity."
Find her and more of her art on Facebook
Want to find out more about the World Islamic Economic Forum Foundation MOCA Fest? Follow them on  Facebook, Twitter, Tumblr, Instagram and YouTube for the latest and coolest updates, or you can click on the banner below to jump straight to their Facebook page.