After a month of purifications, Eid ul-Fitr marks a joyous time of celebration for Muslims everywhere. Jacqui Menard asks, 'What's Eid like for you?'
Celebrated from the very first morning of the Islamic month of Shawal, Eid is about giving thanks as well as celebrating with friends and family, thus marking the successful conclusion to the holy month of abstinence and spiritual reawakening.
Gratitude during this holiday is expressed through religious traditions like the early morning Eid prayer and charitable donations that enable the poor to celebrate. Past sins are washed away with the heartfelt desire for forgiveness from loved ones, a process that is known to bring on the tears as Muslims sincerely open their hearts and souls to parents, siblings, spouses and friends in a solemn bid to make amends. Islam ranks arham – the bond of brotherhood or friendship – high on its list of noble deeds. Hence, it is natural that Eid is celebrated with our nearest and dearest.
On Eid, dressed in their finest, Muslims all over the world wake up early to go to the mosque and prepare a feast at home for visitors. Kids are on the loose, running around and having fun, knowing that on this special day, they can do no wrong and that there will be gifts and cash from the adults.
From taking family portraits to mark this special day to opening up the home for all – when it comes to Eid, Aquila Style discovers not only what makes it the same everywhere, but also what makes it special and unique for everyone.
AUSTRALIA
Adelaide
Andi Fauziah Yahya (29, Lecturer)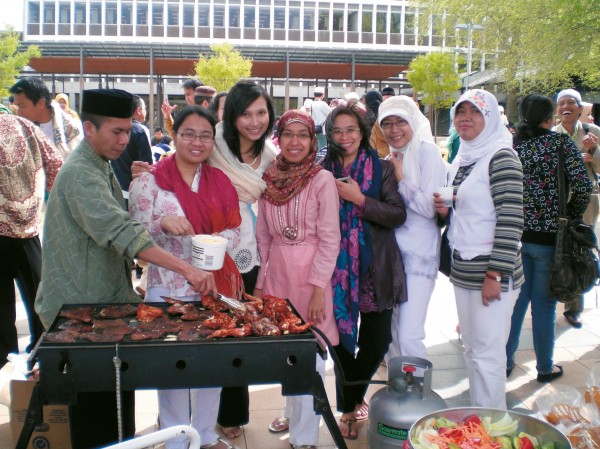 I am originally from Indonesia, where I used to celebrate Eid before I came here. My first Eid in Australia was not much fun because soon after the Eid prayer, I had to give a lecture. Since then, I have been going to the Halal-bi-Halal/Silaturrahim event at Flinders University on Eid. Afterwards, there is a feast of barbecued and Indonesian dishes with both fellow Muslims and non-Muslims alike.
My favourite Eid memory is from last year. I was enjoying some food with friends when some non-Muslim students and lecturers suddenly joined us. They started the conversation by asking us questions about Eid and Islam. One of those students then later converted to Islam. Maybe we helped a little with that.
I miss a few things when I spend Eid in Adelaide: my family, my mother's cooking and all the delectable local food. Eid is the only occasion when we can enjoy all sorts of traditional food from the many provinces of Indonesia, like empek-empek from Palembang and Papeda from the Maluku islands. Besides my mother's homemade cookies, I also look forward to buras. Last year, I tried to make it with bamboo leaves because there were no banana leaves. Let's just say that I don't advise anybody to try it. The best part about Eid [in Adelaide] is the Halal-bi-Halal/Silaturrahim event, as it not only strengthens our connection to Allah, other Muslims, family and friends, but it also demonstrates what Islam truly is: religiosity, love, peace, tolerance and togetherness.
Perth
Fina Thorpe-Willet (30, Homemaker)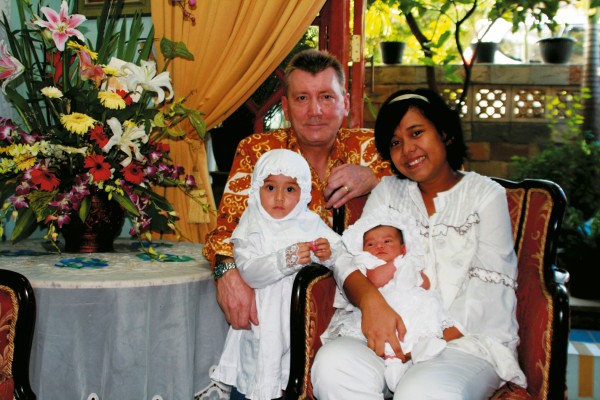 When we're in Jakarta, Eid is celebrated at home, where we ask for forgiveness from one another before heading to my dad's grave in the afternoon. My most unforgettable Eid memory is of my husband during our first celebration of the festival in Jakarta. He was the only white man walking across the field for his Eid prayers, he did not understand the local language, and when it was all said and done – the blank look on his face was priceless!
What I miss most about Eid is my family, and my mum's delicious cooking. This year, we'll stay in Perth and celebrate with close friends and family with maybe a barbie (barbecue) in the park. My non-Muslim friends understand that Eid marks the closing of Ramadan and is a day of big prayers and celebrations – kind of like Vesak day for Buddhists or Christmas for Christians.
We like to give Eid presents that can be eaten or worn, such as festive food, scarves and prayer mats. We cook lots of rendang (spicy meat dish) every year, and we give Eid dishes to non-Muslims too, so that they can join in on the celebrations. On the eve of Eid, we scrub the house clean from top to bottom. It's exhausting work; our cleaning sometimes lasts until midnight and on a few occasions it took until sunrise on Eid itself! The best part about Eid is being able to connect with friends and family in real life, not just through the Internet and social media.
EGYPT
Cairo
Aiah Allah Hazem Fahmy (22, Fresh Graduate)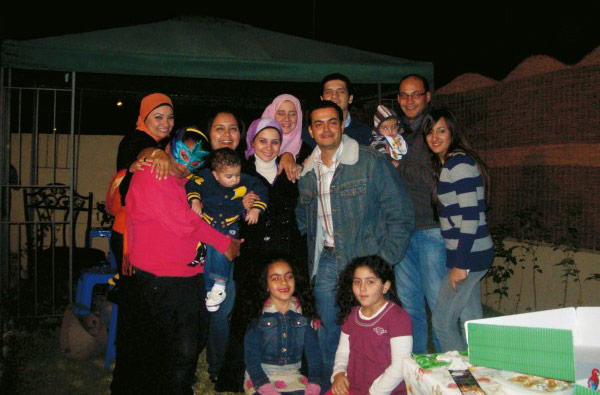 In Egypt, Eid is a family affair. The first few days are reserved for the family and after that, friends hang out together at all the cool spots around town. We have a saying here: 'Eid is happiness', and everyone wishes everyone else well.
A common holiday tradition here is for Muslims and non-Muslims to go shopping together before feasting on the traditional kahk, a pastry enjoyed during special occasions. We always make kahk at home with my mum. This year I plan to make it on my own using marshmallow as a filling. I also love to eat fatta. With layers of crunchy bread at the bottom of white rice, tomato sauce and well-marinated pieces of meat, it's delicious!
I love giving toys, candies and balloons to children at the mosque after the Eid prayer. My favourite Eid memory is when my family and I met the famous Amr Khaled [the world's most influential Muslim television preacher, according to the New York Times] at our club when we went there to pray. This year, we are heading to my grandparents' for an extended-family reunion. The best part about Eid is the takbir that praises Allah and Prophet Muhammad (peace be upon him) using the most beautiful words and tones.
Giza
Mona Nageeb El-Helaly (20, Unemployed)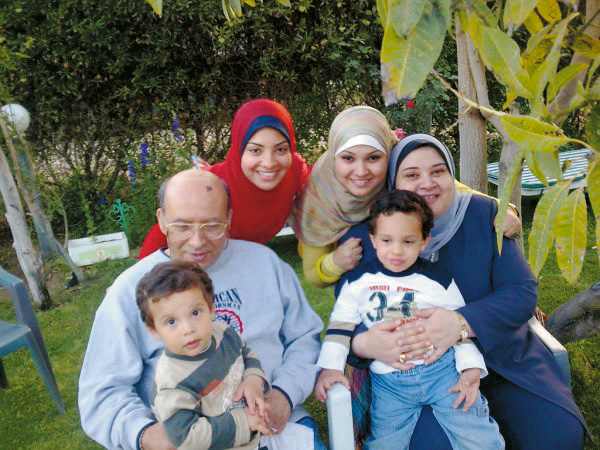 On Eid, we welcome visitors with anything sweet, crunchy and sugary. But on the first day, my family travels to the countryside for a reunion with my dad's side of the family. Come the second day, we are off to my mum's side of the family for more festivities. On the third day of Eid, I go out to spend time with friends at a club, go for lunch at a new restaurant, or head to the cinema.
Eid is the only time that my family and I get to spend time together. I really miss them the rest of the year, as we don't get to see each other a lot. My favourite Eid memory is four years ago when we played with fireworks at my aunt's house. We had a great time playing and watching the fireworks explode in the air. I am a family-orientated person, so the best parts about Eid to me are the family reunions.
FRANCE
Marseille
Melani Chabrier-Taillant (32, Waitress)
After my Eid prayer I make my way to work. My colleagues know less about Eid than they know about Ramadan. I love to give homemade nastar during this holiday – particularly to my mum just to prove that I can cook!
The first time I celebrated Eid away from home, it was hard as I got quite homesick. My good friend came and we cried together. What I miss most about Eid back home is the takbiran and, of course, my mum's cooking. The best part about Eid is when we seek forgiveness from one another, we find peace with each other and laugh together.
INDONESIA
Jakarta
Dini Riyanti (29, Support Staff)
After the Eid prayer, I head to my parents' house to be with my family and to share the joy and laughter of the holiday. Our Eid tradition revolves around preparing Padang food for our guests together. When I think about it, my favourite Eid memory is of spending all of my duit raya on new clothes. This year, our family colour is white. The best part about this year's Eid is that my son has started to fast during Ramadan.
Houda Ettabbaa (32, Project Manager)
I am originally from Morocco, and I have been living and working in Jakarta for the past five years. So on the morning of Eid, I call my friends and family – which seems a pretty standard thing to do these days. I'd say that my favourite Eid memory is going over to visit people. Back home in Morocco, families exchange trays of sweets among neighbours on Eid. Here, should guests come for a visit, I treat them to Moroccan pastries, which I very much enjoy making, alongside Moroccan porridge. For me, the best parts about Eid are family gatherings and seeing kids' happy faces.
Mika Maharani Gynecologia (34, OCSP Communications Manager)
I have done everything for Eid, from visiting open houses to going on vacations. This year, I am heading to my parents' house in Yogyakarta. There is a lot to love about the holiday, like my favourite cookie, kueh nastar, and Eid gifts. However, I miss reunions with friends and families, which are harder because we live in different cities. My favourite Eid memories are the simple things that we used to do together, like going to the mosque or sharing a traditional breakfast.
This year, our family colour is white, and every year we prepare our favourite traditional food like ketupat sayur, opor ayam, sambal goreng hati, krupuk and, of course, our special sambal. We wash it all down with an icy, syrupy drink. The best parts about Eid are family reunions, laughter and, of course, great food!
MALAYSIA
Selangor
Fadzillah Jalalluddin (44, Business Owner)
This year our family is wearing green for Eid. After prayers, I head to the cemetery to pray for the souls of the dearly departed before going home to share a special holiday breakfast with my family. Close friends and relatives then come to my place to feast on traditional dishes like dodol, rendang, lemang and ketupat, made by me. Yum – I love the reunions of Eid!
Johor
Saadah Khair  (25, Undergraduate Student)
I celebrate Eid with my lovely family and visit my mother's side of the family in [neighbouring] Singapore. For the sake of Allah, our main purpose during Eid is to strengthen our family ties, so we gather at my parents' house and ask for forgiveness for our past sins. The siblings, too, settle any disagreements or bad feelings that we may have amongst us. Afterwards, we gather around for family snapshots.
Even though I am all grown up, I still receive duit raya. With my friends, we exchange greeting cards or letters, although today these are becoming quite rare, due to technology. My family and I don't make a lot of kueh raya for Eid, but we do look forward to eating krepek ubi. Another holiday favourite is my mum's homemade pineapple tarts. I also love lemang as it is delicious when eaten with rendang. My family never makes it though – we buy it from the market.
When guests come to visit we tend to serve simple dishes like spaghetti. I am so lucky that my mum is a tailor. She makes all my holiday clothes and I love her all the more for that. I have chosen purple to be my personal Eid colour. The best part about Eid is feeling gratitude to our only God. What I really miss about Eid is [my younger days of] not having a care in the world, collecting duit raya, gorging on kueh, and playing with fireworks. I also miss celebrating Eid with my grandfather. This is our first holiday without him and I will miss him – may Allah bless his soul.
Kuala Lumpur
Shahnaz Hussain (31, Copywriter)
My favourite Eid memory is of the beautiful new clothes that my mother ordered for my sisters and me. They were gorgeous – and identical. We wore those dresses to our parents' open house, where my mum served up an amazing spread, and the house was filled with well-wishers – what a blast!
The best part about Eid is family, and the opportunity to ask for forgiveness straight from the heart 'for all that we are, and all that we're not'. And lastly, the takbir – when I hear it on the eve of Shawal, it truly pierces my heart.
SINGAPORE
Nor Aini Yusope Lamat (32, Executive Assistant)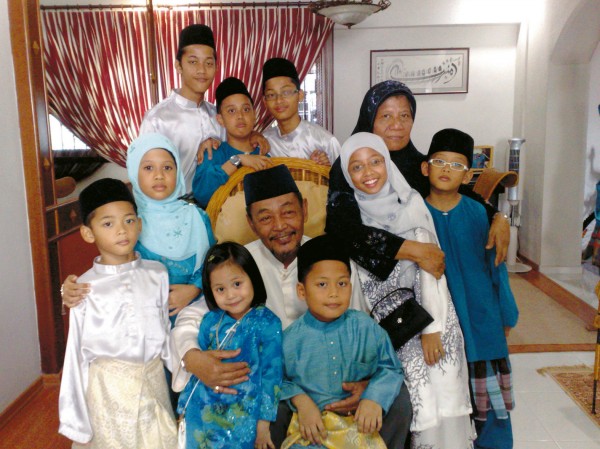 On Eid, my sisters and I head to our parents' house to make amends with them as well as one another. This year, my family and I have decided on peach and maroon as our 'official' holiday colours. When it comes to festive food, there is so much to love, particularly my mum's beef rib soup which is best enjoyed with a fresh loaf of French bread.
Some of my fondest memories from past holidays stem from being together with my family. We'd usually go in a convoy of two or three cars to my in-laws' as well as my parents'. It is great that during this special time, relatives far and near come together to celebrate.
WHAT EID IS TO OUR NON-MUSLIM FRIENDS
Jakarta, Indonesia
Lanny P Mercado (49, Early Childhood Educator)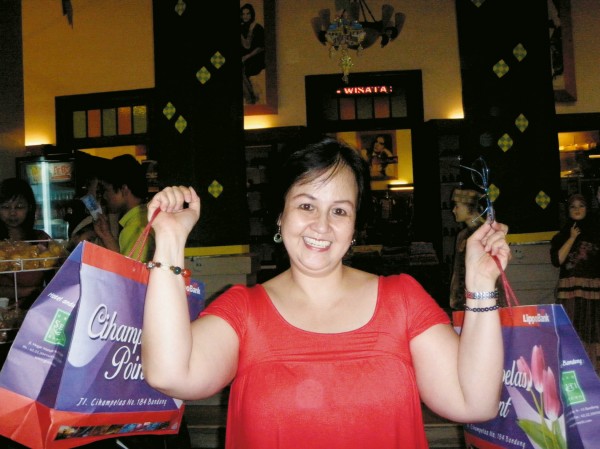 I am from the Philippines, and I've been living in Jakarta for five years. Being here, I recognise Eid as an important holiday, and it is nice that I have the opportunity to participate. My favourite Eid memory is from 1996 when I went to Bali. It was great because I was invited to all the locals' homes. What I look forward to during this time of year are the different types of kuehs like lapis and the delicious dishes like rendang and gado-gado. I think the best parts of Eid are the get-togethers among different kinds of people, the sharing of gifts and just getting to know one another better.
Kuala Lumpur, Malaysia
Ana Cheong (38, Image Consultant)
I celebrate Eid with my godmother and her family. Come the first day, I follow them on their visiting route. I most definitely look forward to all the delicious food like chicken rendang and kueh talam, as well as the syrupy drinks. For me, this is one of the best parts about Eid – being able to share in the warm and joyous holiday moments with those who are near and dear to my heart.
Singapore
Jen L (31, Graphic Designer)
I was born in Malaysia, but I spent most of my later years in America. I have been working in Singapore for one and a half years, and seeing that I have spent most of my time in the US, it is nice to be back as I am in many ways 'relearning' about Eid. My favourite type of Eid kueh is ondeh-ondeh. Also, my favourite dish during this time of the year is rendang. The best part about Eid for me is the simple fact that it is a time to relax as I get a day off of work!
Taichung, Taiwan
Tina Y (21, Student)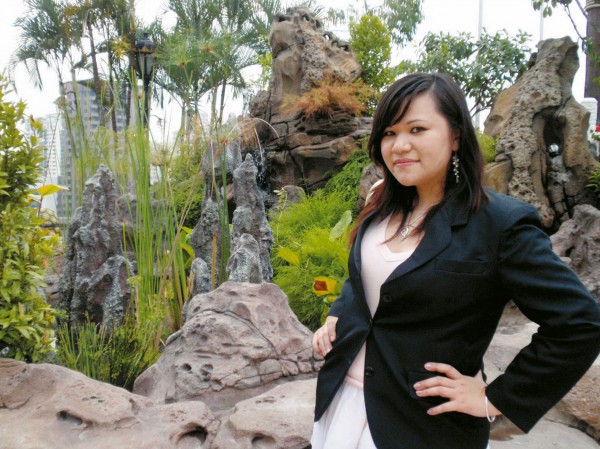 I was brought up in the city of Jeddah in Saudi Arabia, where I lived for 18 years. Being an Arab-born Chinese, I know that Eid is a very important holiday and I like participating in all of its colourful festivities. Back home, since Eid is a holiday, I would either go to the malls or stay at home with the family. Now that I am living in Taiwan, during this time of year, I miss my Middle Eastern friends and being able to wish them 'Eid Mubarak' in person.
EID GLOSSARY
Buras – Rice dumplings wrapped in banana leaves and boiled in coconut milk
Dodol – Sweet and sticky toffee-like confectionery made with coconut milk and rice flour
Duit Raya – Little envelopes of money given out during Eid or 'Hari Raya', as it is also known in Southeast Asia
Empek-Empek – Fish dumplings
Fatta – A Middle Eastern dish of flatbread upon which savoury toppings are added
Gado-Gado – Boiled vegetable salad served with eggs and peanut sauce
Iftar – The evening meal when Muslims break fast during Ramadan
Kahk – Heavy Egyptian pastry made with flour, butter or vegetable oil, eggs, milk and sugar
Ketupat – Rice boiled in a pouch of woven palm or coconut leaves
Ketupat Sayur – Ketupat eaten in a savoury veggie (sayur) stew
Krepek Ubi – Tapioca or cassava chips
Krupuk – Deep-fried crackers made with fish, vegetables or others
Kueh Raya – Or simply, kueh [koo-eyh]. Various cookies and cakes served on Eid or Hari Raya
Kueh Talam – Sweet cake of pudding-like consistency made with rice flour, coconut milk and green pea flour
Lapis – Sweet layered cake of pudding-like consistency made with rice flour and other types of starchy flour
Lemang – Glutinous rice and coconut milk, cooked in the hollow of a bamboo stick
Nastar – Pineapple jam-filled cookies
Ondeh-Ondeh – Bite-sized balls made with sweet potato or glutinous rice flour, filled with palm sugar caramel and covered with grated coconut
Open House – An occasion when a house is 'opened' for all who want to visit
Opor Ayam – Chicken curry-like dish from Java
Papeda – Sago porridge from Papua
Rendang – Rich and savoury dry curry dish
Sambal – Chilli-based condiment
Sambal Goreng Hati – Fried chicken gizzard and liver stir-fried in a spicy base
Samosa – Rice paper filled with minced meat or vegetables and deep-fried
Takbir – A melodic prayer that praises Allah
Takbiran – Celebratory activities on the eve of Eid