The inspirational Muslimah who clinched Singapore's first individual gold medal in rowing at the Southeast Asian Games speaks to Najwa Abdullah. She shares how she, too, struggles to get started exercising, and how persistence and strong commitment is essential.
Fresh from winning her first gold medal in rowing for Singapore at the recent Southeast Asian Games (SEA Games) in Myanmar, Saiyidah Aisyah Mohamed Rafa'ee is set to take the spotlight again. This time, she will be a guest of honor at the Aquila Style – WOW Run 14 event, taking place this Sunday in Singapore.
Being Singapore's only rowing representative at the Myanmar SEA Games, Aisyah's tough but victorious race in the 2km lightweight single sculls event was a big step in Singapore's sports history. It is unsurprising that this remarkable achievement has instantly made her a prominent and inspirational sports figure locally.
Aisyah's commendable success in rowing is built on the relentless struggle, perseverance and hard work. She believes that every little thing she does in her daily life greatly influences her performance during competitions.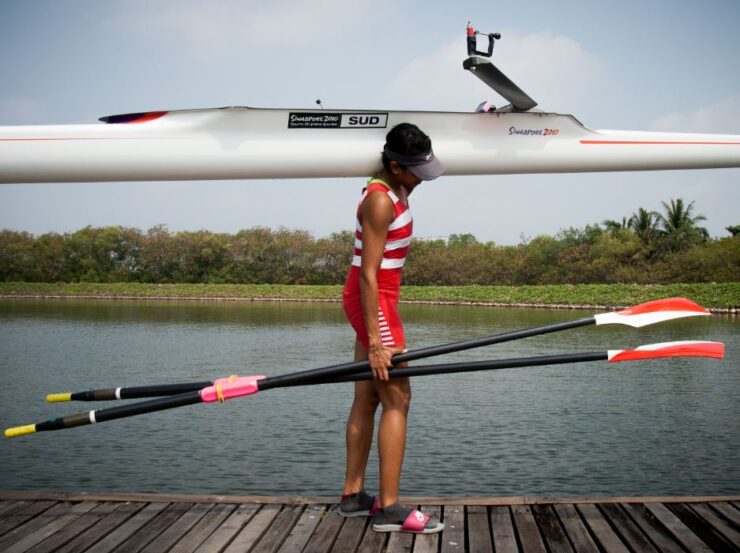 Surrounded by family members and friends who are big eaters, Aisyah's challenge starts with keeping to a strict diet. She has to maintain a weight of 59kg and below – her natural weight is between 61 to 62 kg. At the same time, she has to eat a lot for recovery as rowers lose more than 1000kcals per training session.
"So theoretically, I have to eat a lot, yet I have to control what I eat. It's a dilemma that I am faced with every single day," she shares.
"If you ever lose motivation in achieving your goals, always remember why you started in the first place"
When a race is around the corner, the challenge grows: there is the temptation to have meals with friends, and yet the last few kilograms in weight are always the toughest to shed. But so far Aisyah has managed her weight well.
The night before a big race, she will eat plenty of meat if she is not over her weight limit. "I believe it gives me power for my race!"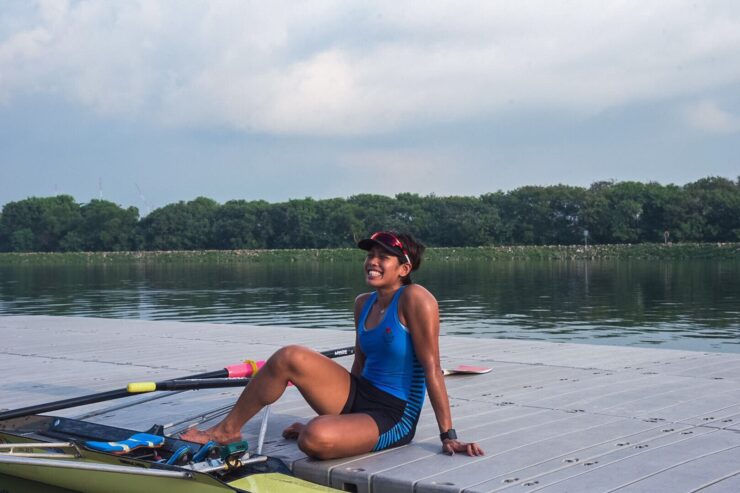 The hardest bit, however, is her weakness for chocolate. Aisyah opts for dark chocolates, which are generally healthier but still as delicious. "Who says healthy can't be yummy?" she muses.
Besides controlling her food intake, the professional sportswoman also devotes at least 5 hours every single day to her training. During the sessions, she trains with male rowers as this boosts her competitive nature. She pushes herself hard to try to beat them every single day and she believes this makes her a very determined athlete on a race day. "I will never give up without a fight," says the feisty 25-year-old.
This commitment and dedication to train every day and give it a 100 percent effort is exactly what makes Aisyah a great athlete. She explains that great achievement takes more than just going through the motion of training. "You have got to want to train and know exactly why you're there. You've got to put in your heart and soul into training and [believe] that every training will make you stronger, faster and better," she states.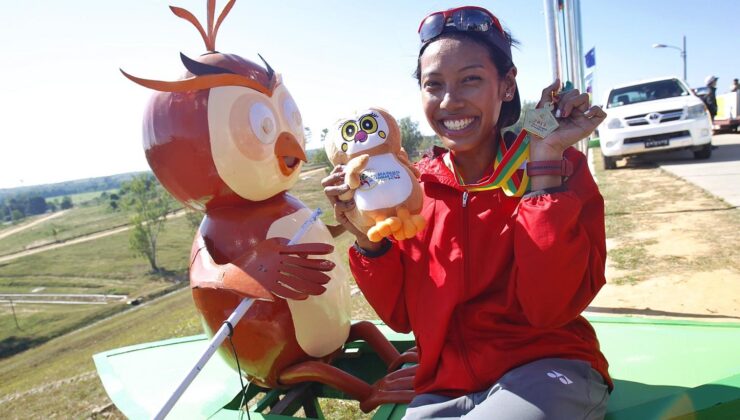 Nonetheless, she is fully aware that even the best athletes have their ups and downs, and that what makes them different from the rest is how they overcome setbacks and bounce back on their feet.
"If you ever lose motivation in achieving your goals, always remember why you started in the first place. It's good to remind yourself how far you've come and it doesn't hurt to do a little bit more. Results don't come easily and sometimes they take weeks, months or even years, but you have got to be patient," Aisyah shares.
Apart from rowing, she is convinced that the healthiest sport is to jog or run. "It is the best way to lose weight. If you can't run because of knee injuries, there are other alternatives like cycling on the stationary bicycle or elliptical machine or even swim. If there's a will, there will be a way!"
She suggests a 30-minute cardio workout three times a week. As you get fitter, you can increase the duration, frequency and intensity. Ideally, you should aim to do at least 30 minutes of cardio exercises five times a week.
For her, the hardest thing is always to get started. However, she strongly believes that if we want to achieve something, we've got to work for it because no one is going to do it for us.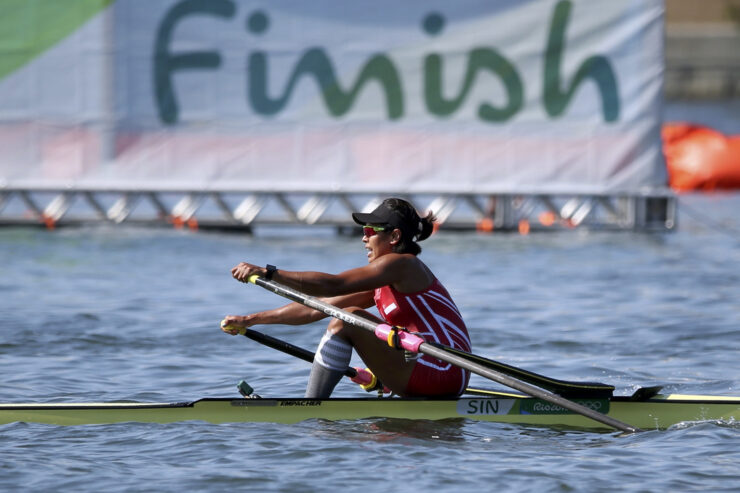 She says, "One of the best pieces of advice I've ever received about running is to just put on your running shoes, plug into your iPod and just start running – not having a clue of how long to run, how far you want to go – just run."
The young sportswoman also loves traveling. A good thing about rowing is that it takes her to places all over the world, so while she is overseas for training or competitions, she would explore new places on her own, with a teammate, or with a newfound friend from the country she's in.
When asked how she spends her leisure time, Aisyah claims that being a full-time athlete and a full-time employee means she has hardly any time to do anything else. In between the exhausting and time-intensive training, you will find her resting. Even then, it's done in the interest of her passion, "Recovery is also part of the training, my coach will always remind me!"