The Canadian-born scholar, academic and author works against extremism and calls for Muslims to join together to solve social problems.
Dr Ingrid Mattson is a rare case in the history of Islam in America. In 2006, she was elected President of the Islamic Society of North America (ISNA). It was a watershed moment: a convert, a woman and a non-immigrant rising to the post of North America's biggest Muslim umbrella organisation. But this was no token gesture: Dr Mattson, a role model for Muslim women across the West, is an articulate, intelligent scholar of Islam, an academic, author and has been an advisor to the US government.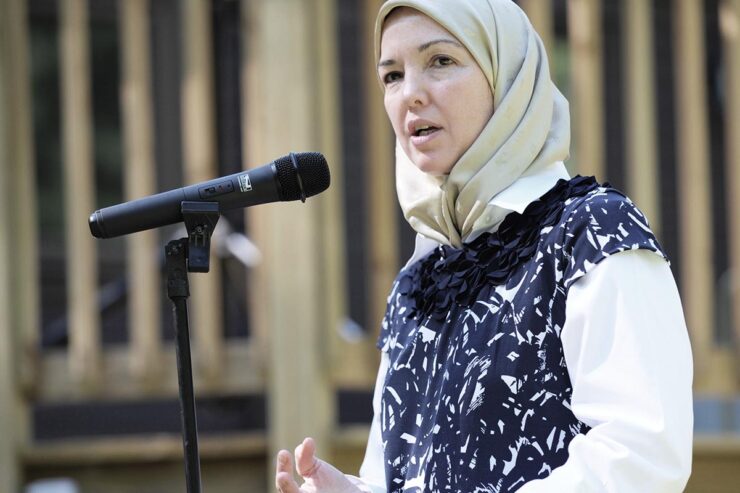 There was something refreshing about seeing Ingrid Mattson, 51, as a leader of the Muslim community in America. Here was someone who brilliantly fused together what it meant to be both American and Muslim. Not a menacing leader, nor a bearded male donning long traditional garments, but someone who served as a reminder to non-Muslims and Muslims alike that Islam is not something foreign, but an integral part of the modern American experience.
In 1987, while she was doing her undergraduate degree in philosophy, she converted to Islam. Unlike her older sister who had converted to Judaism after meeting her husband-to-be, Dr Mattson's conversion wasn't influenced by marriage. The year before her conversion, she was in Paris studying for a short period where she met a group of poor Senegalese students who had a profound effect on her and ultimately changed the direction of her life. She found them warm, generous and deeply spiritual; an encounter that would lead her on a quest to find out more about the faith they followed. After reading the Qur'an, her outlook on life began to change, and she began to see her role in the universe in a different light. She furthered her investigation into Islam until she fully embraced the religion.
Raised in a middle-class Roman Catholic family in Canada in 1963, Dr Mattson was the sixth of seven siblings. At 16, she abandoned Catholicism, became somewhat indifferent to religion and lived life as an agnostic. It was Islam, however, that returned faith to her heart and – with the fervour of many converts – she went on to dedicate her life to her religion. In 1987, she went to Pakistan for a year and developed a midwife training programme for Afghan refugee women. Her classes were so influential that the Taliban barred their women from attending. Pakistan was also the place where she met her husband, an Egyptian engineer, and got married.
Upon returning to North America, she did a PhD in Islamic Studies for 9 years, graduating in 1999. She founded the only accredited programme to train American Muslim chaplains, at Hartford Seminary in Connecticut. Today, fluent in Arabic, she is Professor in Islamic Studies at Huron University College in Canada. She was also named among the 100 Most Influential People by Time Magazine in 2007.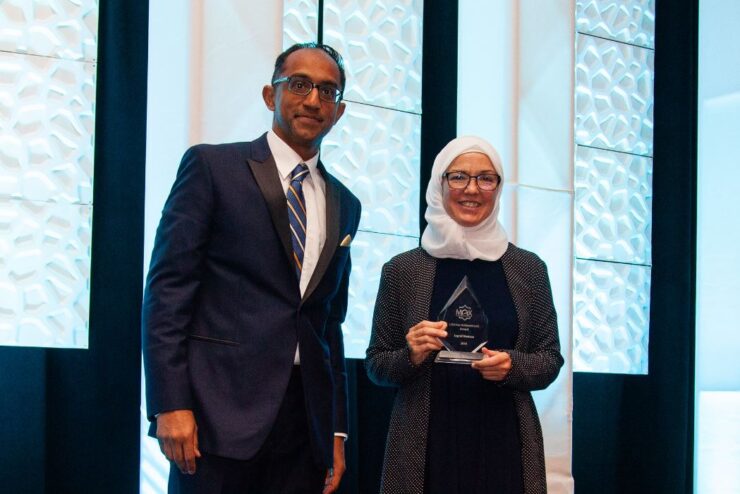 As a leading figure for the American Muslim community, a community beset by stereotypes and constantly forced to defend their religion against accusations of terrorism, Dr Mattson has a clear message. At a 2011 ISNA talk, she said: "We need to keep focused on the right thing, and not get distracted […] and use all of our energy on endless and fruitless debates where we are constantly defending ridiculous accusations about Islam. Instead, [we need to] turn to those who have already opened their arms and hearts to us and work with them to address the real problems of our society."
Nevertheless, Dr Mattson takes issues of extremism very seriously and has dedicated years of her life to combating the issue. Being trained in classical Islam, she felt unprepared to deal with issues of extremism when they began to really emerge post 9/11. However, it's something she has spent years tackling: giving countless talks and spending hundreds of hours in meetings with Muslim leaders around the world, members of the US Congress, the Department of Homeland Security, the Department of State and the Department of Justice. She also wrote the book The Story of the Quran, which traces the origins of literalist and decontextualised readings of the Qur'an among the earliest Muslim militant extremists.
Despite not being born into the faith, Dr Mattson, like so many other American Muslims, has become a powerful leader of the Muslim community. She is still working on her next book, How to Read the Quran. Her Twitter account is evidence of her zeal to see change in the world: her timeline is flooded with political, religious and social issues in the US and abroad.
But unlike other religious leaders, Dr Mattson's name is free from controversy. Of course, a handful of individuals have spuriously tried to link her – along with her Muslim leaders – to extremism, attempting to sully her name, but they have only revealed their own moral bankruptcy and farcical agendas. Yet she remains a spear in the side of Islamophobes. She's a success story of an American Muslim who has made it her lifelong mission to promote Islam's highest qualities, while rejecting the false narrative of Islam being peddled in our world by many.
While there are not many influential female Muslim scholars one could point to in the West, Dr Mattson makes it to the top of the list.
Read our interview with Dr Ingrid Mattson about female leadership and diversity among Muslims
By Omar Shahid.