As expected, fashion inspiration came not only in the form of impressive new collections by well-known designers but also from visitors at Indonesia Fashion Week 2014. Beta Nisa spotted these fashionable ladies during the four-day fashion showcase.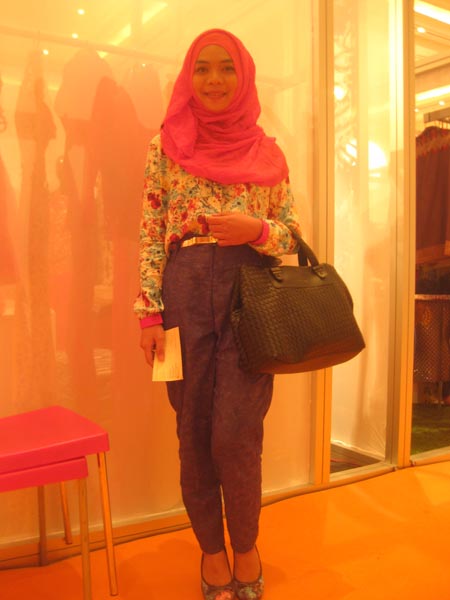 Young and vintage come to mind when describing Leonie Bunga's style. Her pink shawl and flowery shirt, combined with acid-washed grey trousers and structured black bag, created the perfect contrast of chic and vintage. Not to mention those floral pumps, what a cute touch!
Who says traditional prints are out of date? Nuril proves otherwise. Her shirt cuffs and shirt button line had a hint of traditional patterns, like those found on traditional woven goyor sarongs. The shirt, paired with matching heels and a scarf in a crinkled fabric, made for an adorable outfit.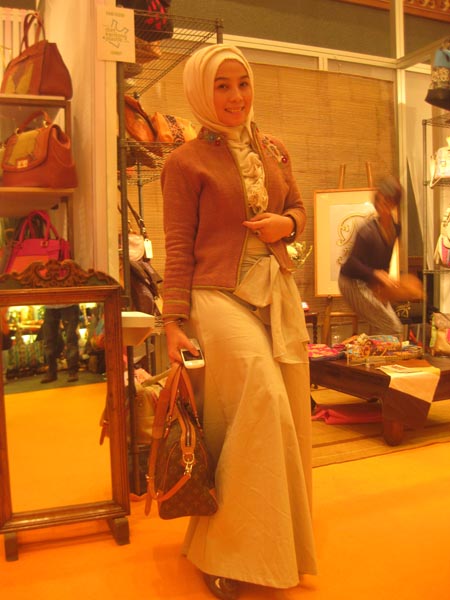 A pair of palazzo trousers matched with a slightly cropped mandarin-collar jacket gave Rina's eye-catching outfit all the right proportions. The red-and-blue embroidery on her jacket injected a pop of bright color to the earthy tones of the outfit, while the ruffles on her top added a little texture.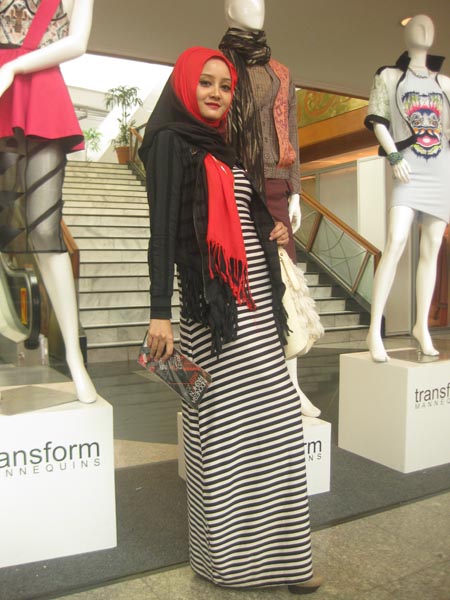 You can never go wrong with red and black. Linda Kayhz wore her full-length black-and-white striped dress with a black striped cardigan and a two-tone red-and-black scarf. A pair of beige heels and a white slouchy bag complemented the outfit's striking colors. Linda's look was a reflection of her personal style, which she described as "sporty and not too feminine".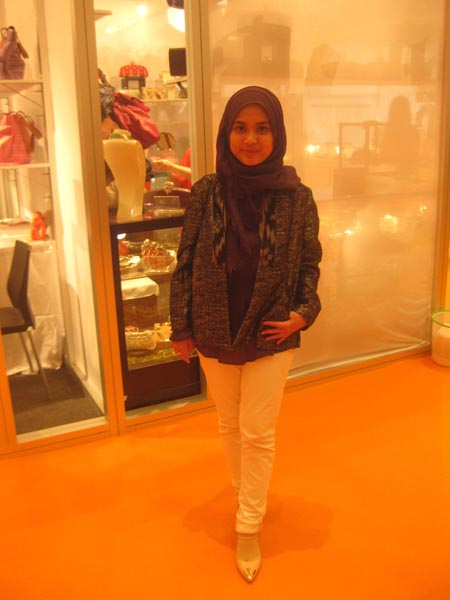 Judging from her fashionable ensemble, it came as no surprise when we learned that Restu Anggraeni is a 26-year-old designer who had a booth for her own brand at IFW. She created a simple and classy look by pairing white pencil trousers and pointy gold heels with a blazer in traditional prints. Classy indeed!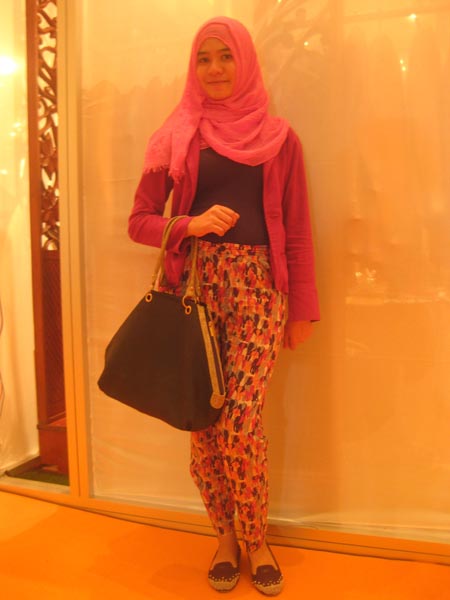 Patterned and printed trousers are in trend this year. Cindy's abstract printed trousers were nicely matched with her plain dark-colored top and pink jacket. She perfected her look with simple studded flats and threw in a trapezium bag as a final touch.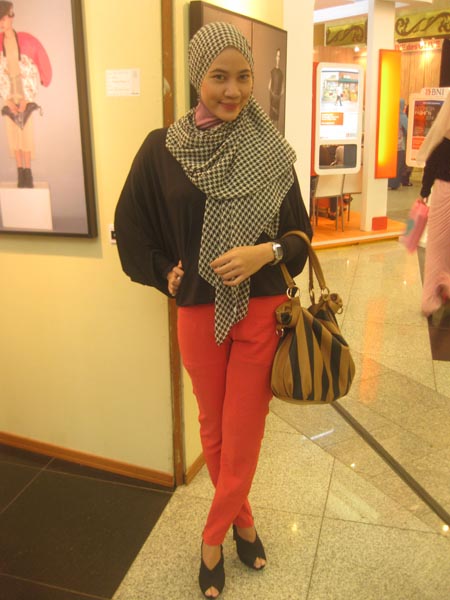 Here's another eye-catching red-and-black outfit. Della paired her fire engine red trousers with a black batwing top and peep-toe black heels. The black-and-white checkered scarf added a nice contrast, and we just can't get enough of the cute bag!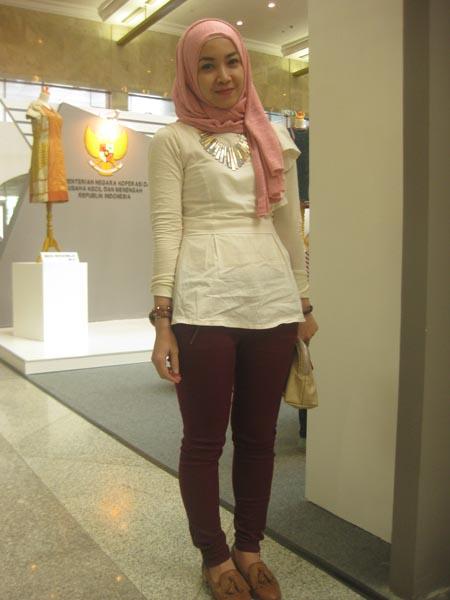 "Simple is better" describes Zia's style perfectly. Dressed in a plain white shirt and maroon trousers, the eye-catching Cleopatra-style necklace gives a nice edge to the outfit. Those tasseled loafers are definitely a plus!