BEIRUT, April 27, 2014 (AFP) – Rebel mortar fire on government-held districts of the Syrian city of Aleppo killed at least 21 people and wounded 50 yesterday, a monitoring group said.
"The fire targeted regime-held neighborhoods, including some in the Old City where the rebels are trying to advance," the Britain-based Syrian Observatory for Human Rights said.
Aleppo is divided between government and opposition control, and both rebel bombardments and regime airstrikes have intensified in recent weeks.
Yesterday's mortar fire came as "Islamist rebel brigades blew up a building housing the Chamber of Industry in the Old City, which was being used as a headquarters by government forces", the Observatory said.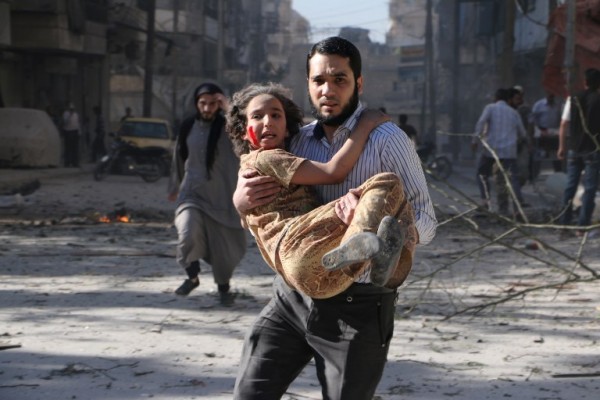 A man carrying a wounded girl following a reported bombardment with explosive-packed "barrel bombs" by Syrian government forces in Aleppo. AFP Photo
There were casualties among the troops inside the building, it added without giving a precise toll.
State television said "terrorist groups have blown up several buildings… including the Chamber of Industry."
Government aircraft dropped barrel bombs on several opposition-held districts, including Baidine, where six people were killed, the Observatory said.
Elsewhere in the country, government troops recaptured a guard post near the town of Samra in Latakia province, the heartland of President Bashar al-Assad's Alawite community, the state SANA news agency said.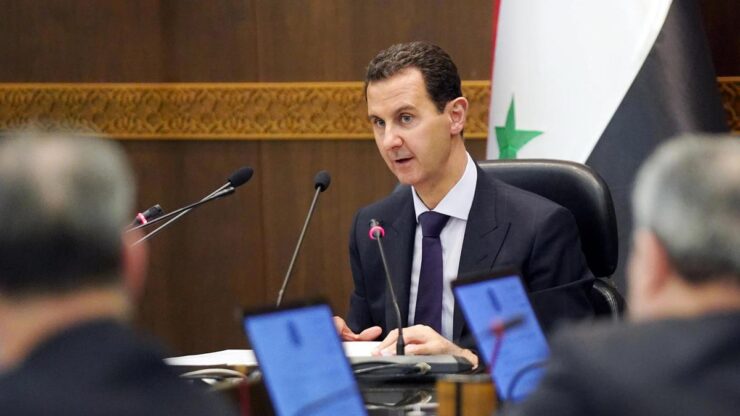 Fighting was continuing inside the town, which opposition fighters captured last month, the Observatory said.
The UN agency for Palestinian refugees UNRWA meanwhile said it had carried out the fourth day of aid distribution in the Yarmuk camp in south Damascus after a two-week suspension.
The agency said it had delivered parcels to 466 families, noting the "presence of large crowds of desperate civilians."
There are around 18,000 people in Yarmuk, trapped by a government siege and continued clashes between the army and opposition forces inside the camp.