Shea Rasol brings us the basics of this traditional Malay outfit. Demure, classy and suitable for every woman, why not get one for Eid this year?
Originating from the Malay Peninsula in Southeast Asia, the baju kurung is a two-piece: a long-sleeve top worn over a long skirt. Loosely meaning "covered clothing", the baju kurung should not be confused with the baju kebaya, which is easily identifiable from its button-up tops and figure-enhancing designs.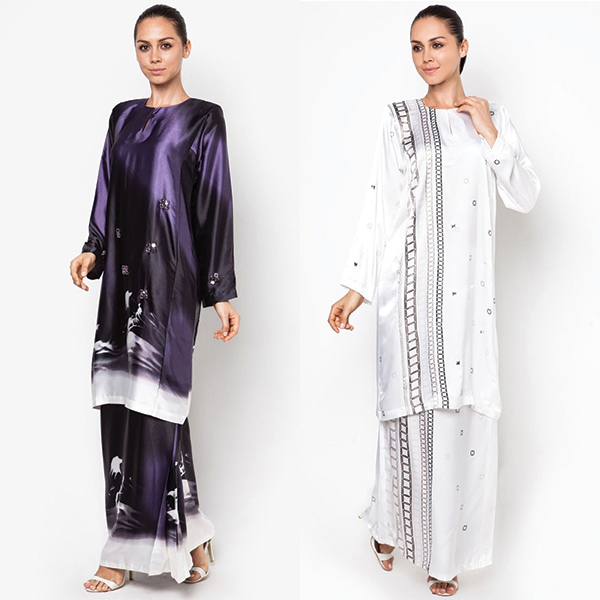 Modest and versatile, the baju kurung is a form of official attire in Malaysia and Brunei, and a favourite of women of Malay heritage anywhere in the world. It doesn't matter if you are wearing something simple or flashy – either way, you will look ladylike and elegant in a baju kurung.
Kurung pesak buluh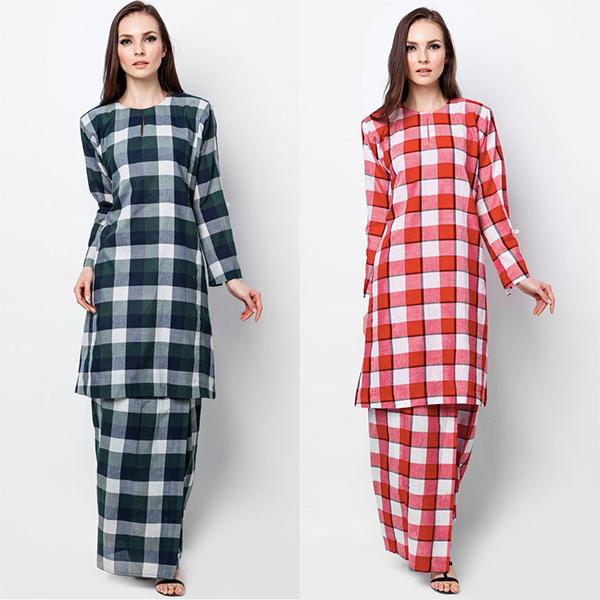 The kurung pesak buluh features the standard baju kurung design. The cutting of the top is exceptionally straight with two side pesak, or wings. Very structured and with a generous cutting, it is worn with a matching long bottom called a sarong. This sarong has triple side pleats for easier movement. The kurung pesak buluh is kind to all figure shapes and is therefore the most modest and practical baju kurung style of all.
Kurung pesak gantung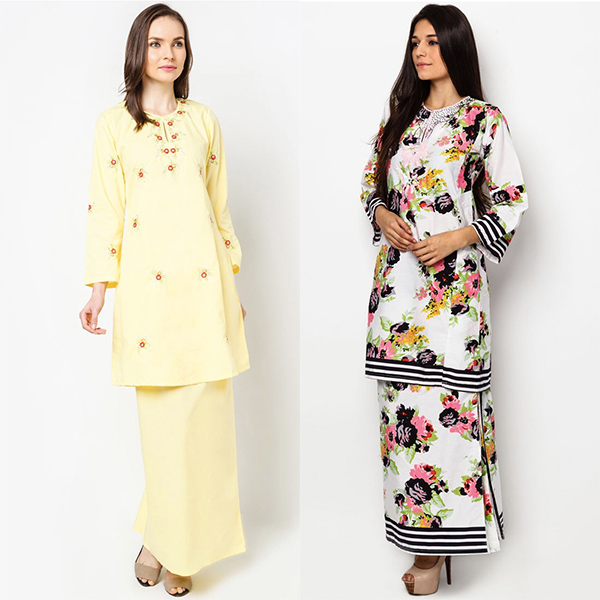 The difference between a kurung pesak gantung and a kurung pesak buluh actually lies in the pesak. With the kurung pesak gantung, the pesak start a couple of centimetres below the armholes. This is where the word gantung, meaning "hang", comes in. This subtle modification is enough to give wearers a more appealing look.
Kurung moden
The kurung moden started appearing in the 80s without the "wings" of the kurung pesak and with more fitting sleeves. Technically speaking, the kurung moden is more straightforward to sew, and darts can be added at the front and back to give a more slender silhouette.
Kurung peplum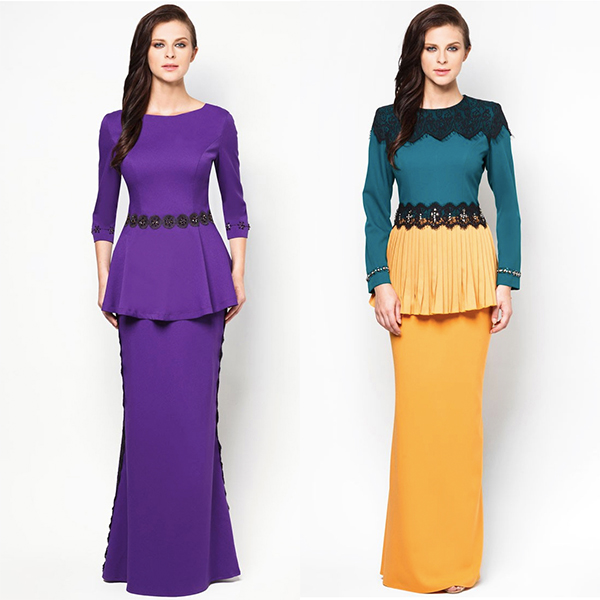 This is the trend that in 2010 started to emerge in the world of baju kurung. Enterprising designers have implemented the classic feminine cut inspired by the catwalks for the kurung moden. This kurung style suits the younger generation and the young-at-heart with its alluring appeal. A kurung peplum made with the right material and with its waistline positioned perfectly for you can make you look more slender and proportionate.