If you're a woman into lifestyle magazines, chances are slim that you've never dreamed of a royal wedding. Hopefully, you've wised up since those deluded Disney princess days. But if not, you've come to the right place.
First things first, you'll have to nab a prince. No point in dreaming up the dress before you've got your blueblood in the bag. Aquila Style's 2014 edition of eligible royals sees the return of some familiar faces from our 2012 list, with a couple of new contenders on the scene. This is the stuff fan-fiction is made of. Should your ambitions stretch further than the indulgent scrawlings of a nerd, this list will be useful towards whittling down the candidates.
BRUNEI
Prince Haji Abdul Azim – age 32 (born 29 July 1982)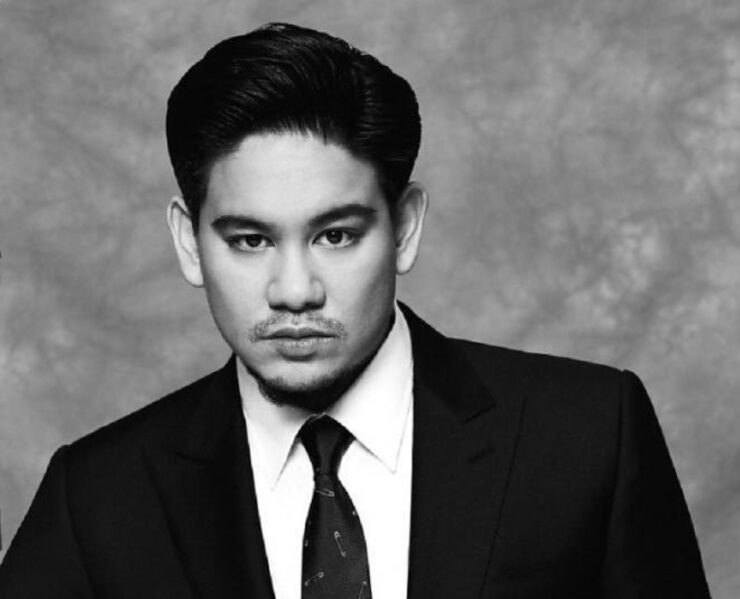 The gold and diamond encrusted kingdom of Brunei doesn't want for royal issues, and perhaps we shouldn't be allowed to have a pair of brothers on this list. But Prince Azim is rapidly maturing like smelly cheese and he looks like he may need our help. His royal highness is just a really social guy who has lots of very famous, very attractive female friends who always seem to come in pairs, with a propensity to get snapped by paparazzi while linking arms with him. Prince Azim likes to party pretty hard and comes across as a fun-loving dude. With all that aside, he is also dumbfoundingly generous (think: Maria Carey's diamond necklace), not to mention being third in line to the throne and quite the philanthropist.
Possible Caveat: An ocean of other women you'll have to swim through first. Also, he is rather round and we don't quite fancy his sense of style. Surely all that wealth can buy a personal stylist and a couple of gym passes?
Contribution to Society
:
Does being fun-loving count?
Education
:
Substantial
Looks
:
Meh
Wealth
:
Heir to an estimated 22 billion dollars
ELIGIBILITY 65%

QATAR

Sheikh Mohammed bin Hamad bin Khalifa Al Thani – age 26 (born 18 April 1988)

Img Source: wikipedia.com

From Qatar's Royal House of Thani comes this dashing young blade second only to Jasim bin Hamad (who is sadly married). A Harvard MBA grad, the 26-year-old sheikh was also chairman of Qatar's bid for the 2023 FIFA World Cup. What we have here is a real globe-trotting, outdoorsy type of guy. Two months ago, the young sheik was trekking through the Amazon. Recently, he tweeted about his current obsession with sharks. For all those high maintenance gals who've just started fantasizing about prancing through the African savannah in leopard print stilettos, forget it. If you aren't prepared to get down and dirty and answer nature's call in the great outdoors, he is not the royal for you. Sheikh Mohammed is worth following on Twitter and particularly Instagram, where he posts selfies with sloths.

Possible Caveat: With all the controversy surrounding Qatar and the 2023 World Cup, one can't help but wonder really…

Contribution to Society
:
Er, an ever-growing carbon footprint?
Education
:
Adequate
Looks
:
Ish
Wealth
:
Prince + oil = you do the maths
ELIGIBILITY 70%
JORDAN
Crown Prince Hussein bin Abdullah II – age 20 (born 28 June 1994)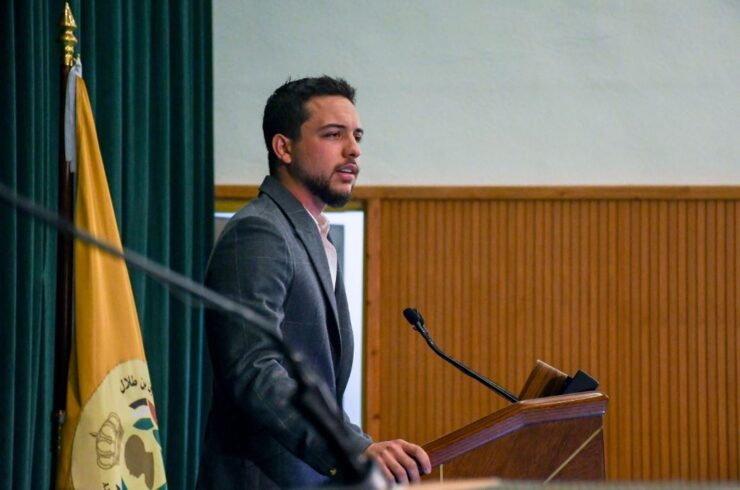 Fresh out of puberty's rambunctious throes is bachelor number three: Crown Prince Hussein bin Abdullah the Second of Jordan. Now, who wouldn't want to be wed to a man with a number after his name? The match-makers have him firmly in their sights. But education and national duty come first. Currently, he's majoring in political science at Georgetown University in Washington DC. With hobbies ranging from literature to football and motorbikes, Prince Hussein comes across as a well-rounded, level-headed lad of intelligence. But don't be fooled by his adorable exterior: the young man has acted as regent in King Abdullah's place on several occasions, holds the rank of First Lieutenant in the Jordanian Armed Forces and speaks four languages fluently. All in all, this one's a good egg. Follow him on Instagram to see him shaking various hands and sporting that rubber-stamp grin his father is famous for.
Possible Caveat: Prince Hussein has genes that afford him the potential to marshmallow out after a certain age, so the woman who weds this royal may need to keep him on a strict diet when the time comes.
Contribution to Society
:
Involved in youth empowerment efforts
Education
:
Impressive
Looks
:
Boyish
Wealth
:
Substantial
ELIGIBILITY 80%
BRUNEI
Prince Abdul Mateen – age 23 (born 10 August 1991)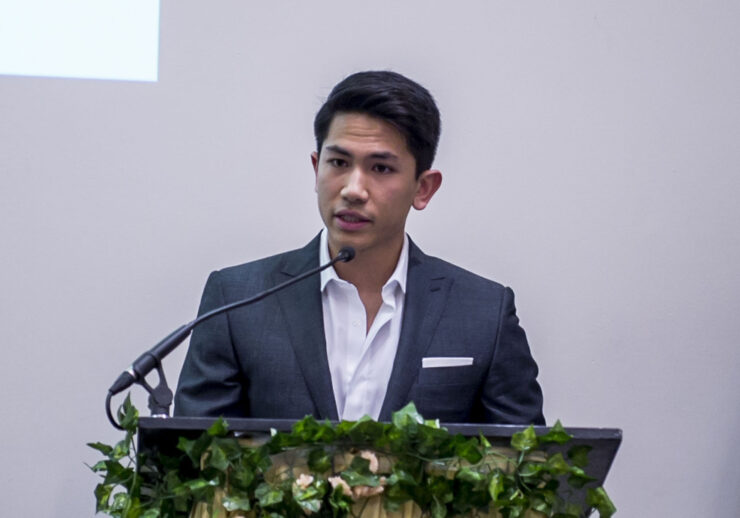 The tenth child of the Sultan of Brunei is another military man, and when you've got a prince that looks dashing in uniform, what does it matter that he has a queue of other siblings between him and the throne? Second Lieutenant Abdul Mateen received his first military rank in 2011 upon graduating from the Royal Military Academy Sandhurst. Perhaps he took a liking to the UK because he then stayed on to pursue a degree in international politics at King's College. His royal highness graduated this summer with flying banners galore. Underneath that regal demeanor, Prince Abdul Mateen is just your average boy next door who loves his blue Scottish fold and is a bit barmy about sports. A keen sportsman, he's played for the AM Gunners FC in Brunei, and frequently hits the polo field with his family. You can try following him on social media, but he hasn't tweeted since April last year (@__tm), and his Instagram account is private. Good luck getting past the first hurdle already.
Possible Caveat: He has that unmarried 32-year-old brother. And then, there is another one. So you may have to wait a while.
Contribution to Society
:
Involved in charity work. Apparently.
Education
:
Substantial
Looks
:
Boyish
Wealth
:
Considerable
ELIGIBILITY 80%
NEGERI SEMBILAN, MALAYSIA
Tunku Zain Al-'Abidin ibni Tuanku Muhriz – age 32 (born 6 July 1982)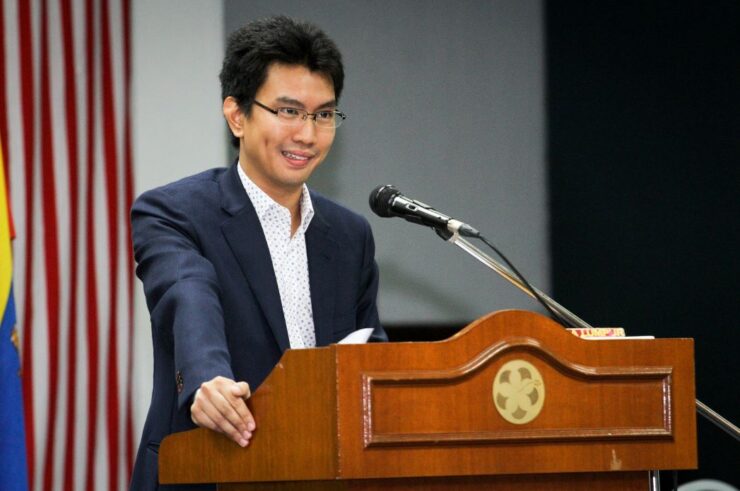 Muslim royals the world over should learn a thing or two from this princely bachelor who boasts a fit and slim stature. No prince, moreover an unmarried one, should have a mid-riff the size of a pregnant woman in her second trimester. That kind of image just doesn't fit the fairytale persona. That said, Tunku Zain has lots more going for him than his ideal body-mass index. He is a literary man, having authored four books to date, and is the founding president of his own think tank, the Institute for Democracy and Economic Affairs (IDEAS). An alumni of Marlborough College and London School of Economics and Political Science, and holds a BSc in government and sociology and an MSc in comparative politics and imperial history, this prince is set for leadership. There is definitely more brains than brawn here, and also a commendable level of social awareness. Tunku Zain is a trustee for three education-based charitable foundations and an advisor for Malaysia's Institute for Pioneering of Education and Economic Excellence (INSPIRE).
Possible Caveat: If this socially aware, straight-laced nice guy wasn't a royal, he'd be the guy you'd more than likely "friend-zone".
Contribution to Society
:
Commendable
Education
:
Impressive
Looks
:
Average
Wealth
:
Considerable
ELIGIBILITY 85%
DUBAI
Sheikh Hamdan Al Maktoum – age 31 (born 14 November 1982)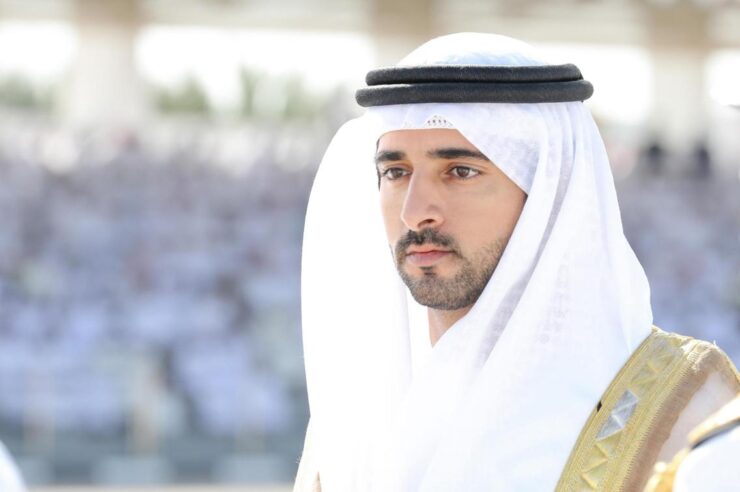 Topping the charts for the second-straight edition is our doe-eyed favorite, who some might feel is now getting on in years. Sheikh Hamdan bin Mohammed bin Rashid bin Said (now take a deep breath) bin Makhtoum bin Butti Al Maktoum is the crown prince of Dubai, and he has a name and a half to prove it. He is affectionately known as "Fazza", which means "the courageous" apparently. With no wars in the annals of UAE history or fearless feats recorded on the young sheik's part, one wonders how he came by such a name. Sky diving, in our opinion, should not count and Fazza is no dragon slayer. He's a romantic, who loves horses and writes poetry. Thankfully, it's not all rainbows and candyfloss, because Prince Hamdan is also an equestrian gold medallist and the chairman of the Dubai executive council. We weren't able to find him on social media, but you can salivate over some of his stylized headshots in all their royal-pout galore at the worryingly large gallery of his website.
Possible Caveat: This guy is too good to be true. What is he hiding?
Contribution to Society
:
Does being an eye candy count?
Education
:
Substantial
Looks
:
Er, pretty?
Wealth
:
Heir to an estimated 12 billon dollars
ELIGIBILITY 90%