Perhaps showing how she would deal with unwanted suitors, Sheikha Maitha bint Mohammed bin Rashid Al Maktoum of Dubai delivers a stunning kick to her opponent, Hwang Kyungseon of South Korea, in a taekwondo match at the 2008 Beijing Olympic Games. Jung Yeon-je/AFP
Brains, beauty and even brawn abound in this alluring assortment of six single princesses. Merrily match-made by Elest Ali.
The world's most eligible Muslim royals 2014: charming princes on Aquila Style did little to change the world. So now we're back with part two. Why would anyone read this stuff? Well, perhaps you're an eligible royal from our list of charming princes, out to find your lady love. (In fact, this is our primary audience. No one else has any real business reading this article.) If that's the case, we're expecting invites to your royal wedding.
But maybe you're just an ordinary person, possibly bored at work and procrastinating with celebrity gossip articles. If all of Immanuel Kant's major works are not checked out of your local library or sold out at your local bookshop, then you have only yourself to blame for not reading something more intelligent. Don't expect a punch line. And away we go…
JORDAN
Princess Iman bint Abdullah – age 18 (born 27 September 1996)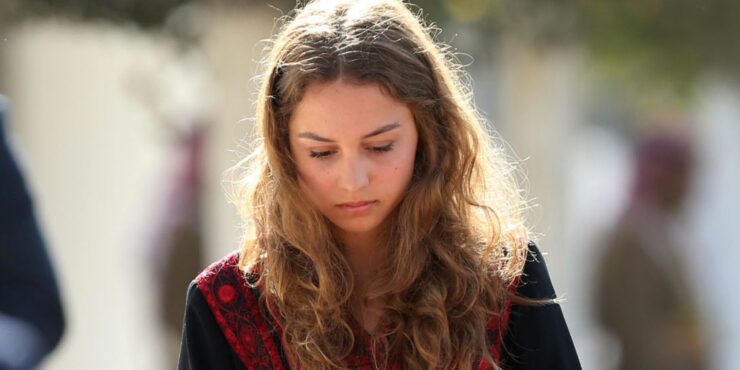 The Jordanian Royal family is one of few exceptions to the rule which states that small gene pools are to blame for powerful families producing ugly folk. Or perhaps it's not. There's a healthy degree of ethnic and class diversity among this powerful family. Which probably makes them the proof and not the exception!
In any case, the Hashemites have a new starlet in their midst, and she's ready to shoot. Having just come of age, Princess Iman looks set to usurp her mother's throne as a media icon and the royal darling of fashion magazines. This charming young lady is already being dubbed her mother's mini-me and shows promise in the looks department. But the long queue of suitors will have to wait. Her Royal Highness only graduated from high school this summer. If she follows in her brother's footsteps, there are still many years of study and personal development ahead of her.
Possible Caveat: She's a teenager – we all know what that's like.
Who we'd matchmake her with: Prince Abdul Mateen of Brunei
| | | |
| --- | --- | --- |
| Contribution to Society | : | School homework |
| Education | : | Ongoing |
| Looks | : | Lovely |
BRUNEI
Princess Fadzillah Lubabul Bolkiah – age 29 (23 August 1985)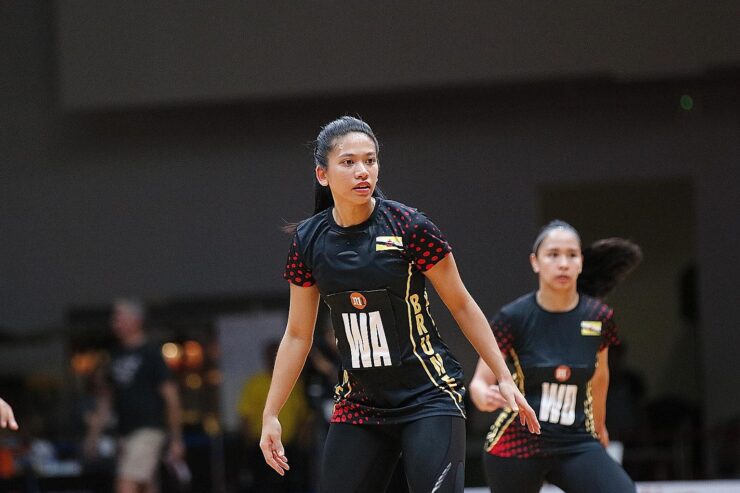 The ninth issue of the Sultan of Brunei, Princess Fadzillah isn't just a pretty face, she has a heart of gold too. Which isn't surprising, since everything in the Kingdom of Brunei seems to be made of the stuff. This demure young lady has a tendency to appear at philanthropic shindigs which boast of the social responsibility that every royal princess should aspire to.
Last year, Princess Fadzillah inaugurated Rimba Health Centre as part of the Brunei government's efforts to improve healthcare nationwide. Also, she loves sports, and occasionally combines her passion with the charity by taking part in marathons.
Possible Caveat: What do you give to a woman with a heart (and probably everything else) of gold?
Who we'd matchmaker her with: Tunku Zain Al-'Abidin ibni Tuanku Muhriz of Malaysia
| | | |
| --- | --- | --- |
| Contribution to Society | : | Commendable |
| Education | : | Adequate |
| Looks | : | Sweet |
JORDAN
Princess Raiyah bint Al Hussein – age 28 (born 9 February 1986)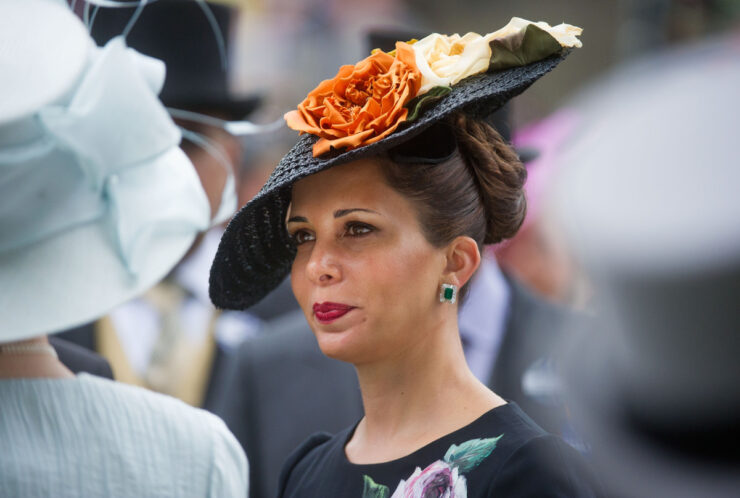 Do you know how they say every family has a black sheep? (Black sheep rock.) Well apparently, the rule doesn't distinguish between blue-bloods and peasant-folk. Rarely seen at national events or in the media, Princess Raiyah is a woman of mystery. Why has she absconded to Japan? What is she doing there? Does she like rhubarb? The unanswered questions are endless; all we really know is that she once had braces. Raiyah clearly doesn't care about social constructs which dictate that a princess should make a favorable match by their mid-20s. Good luck finding out more about her. Even Sheikh Google is drawing a blank.
Possible Caveat: You'll have to find her first.
Who we'd matchmake her with: Sheikh Hamdan Al Maktoum of Dubai
| | | |
| --- | --- | --- |
| Contribution to Society | : | Strengthening Arab-Asian ties |
| Education | : | Adequate |
| Looks | : | Has anyone seen her lately? |
BRUNEI
Princess Azemah Ni'matul Bolkiah – age 30 (26 September 1984)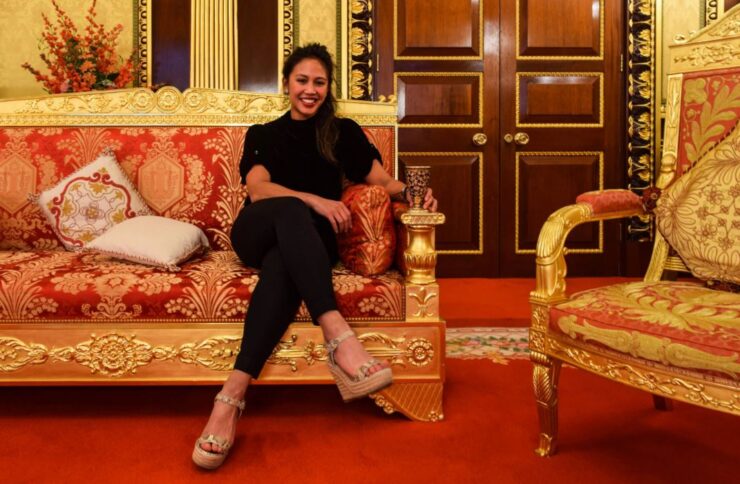 There are those who thrive in academia and further their education to secure a lifetime of specializing in a discipline they are passionate about. And then there are those who collect unrelated degrees and master's degrees like one would collect stamps. Princess Azemah falls into the latter category. But if all nerds were this charming, perhaps so many of us could have avoided being bullied at school. This summer Her Royal Highness completed an MA in geopolitics, territory, and security from Kings College University London. In 2011 she completed one in global media and postnational communications at SOAS, also in London. And before that, in 2008, she completed her degree in law at the University of Warwick. So what's next? Ten dollars says it'll be a degree in lost languages or anthropology with a focus on the Amazon pygmies.
Possible Caveat: With such an insatiable hunger for study, you may have to wait a while to tie that proverbial knot.
Who we'd matchmake her with: Crown Prince Hussein Bin Abdullah of Jordan
| | | |
| --- | --- | --- |
| Contribution to Society | : | An ever-growing pile of academic theses |
| Education | : | Staggering |
| Looks | : | Sweet |
SHARJAH
Sheikha Hoor bint Sultan Al-Qasimi – age 34 (1980)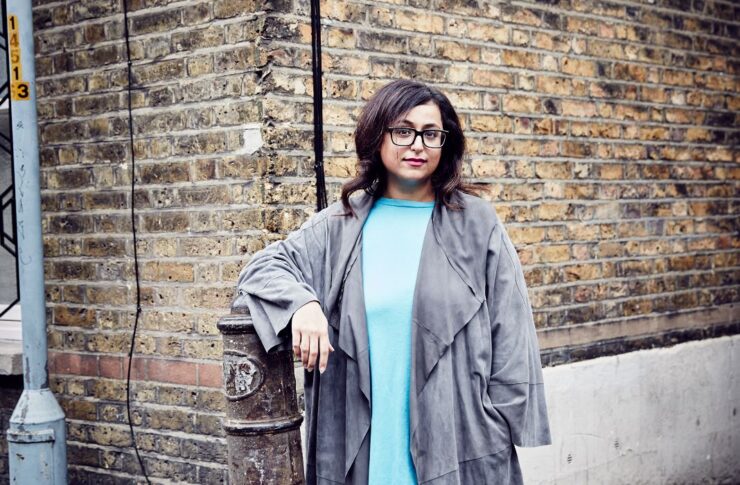 Now it's one thing being pretentiously arty-farty. But it's a whole other ball game to actively inspire and empower a nation to be creative, and put your country on the art map. If anyone woman could be identified as the person who took the UAE's arts and culture outreach to a wider audience, it'd be Sheikha Hoor of Sharjah. The Princess is a painter, president of the Sharjah Art Foundation, a board member at MoMA PS1, Voices contributor at Style.com Arabia and curator of the UAE's pavilion at the 2015 Venice Biennale. Now that's passion! And since the best way into the heart of a woman with a mission is by appreciating her passion, we recommend you start following Her Royal Highness on various social media outlets, whether or not you have an interest in art. Here's her Twitter @HoorAlq and also Instagram @hooralq.
Possible Caveat: With her silver plate so packed full of artistic endeavors, she may be hard-pressed to find time for her prospective Prince Charming.
Who we'd matchmake her with: Prince Haji Abdul Azim of Brunei
| | | |
| --- | --- | --- |
| Contribution to Society | : | Ambitious ambassador of the arts |
| Education | : | Impressive |
| Looks | : | Artsy geek-chic |
DUBAI
Sheikha Maitha bint Mohammed bin Rashid Al Maktoum – age 34 (March 1980)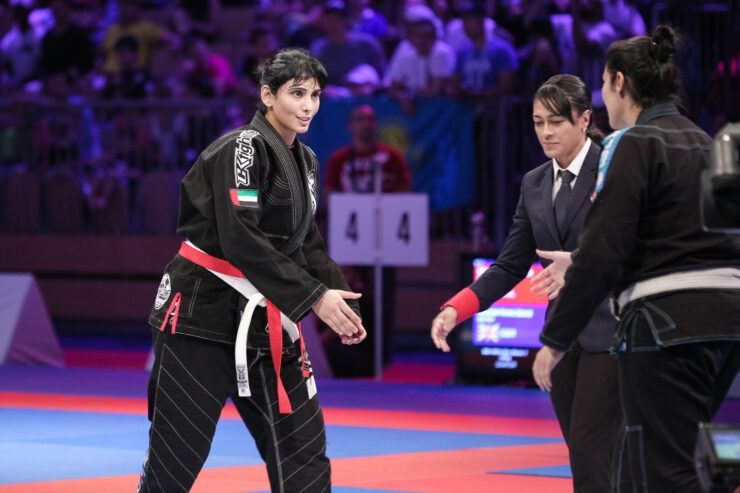 If there's anything we've learned from this article, it's that not all princesses fit the fairytale convention. That said, Sheikha Maitha is not only a breath of fresh unconventional air; she's also royal proof that not all fair maidens need rescuing. Her Highness is a martial arts practitioner and Olympic silver medalist in karate. If ever a dragon captured this princess, she'd have the beast slain and roasting at gas mark 5 well before any would-be rescuers could even don their shiny armor. At the 2008 Beijing Games, Sheikha Maitha earned the distinction of being the first woman to represent the UAE in the Olympics. In 2012 she competed again at the London Games in Taekwondo Women's Welterweight, finishing an admirable 7th. On the mats, she's a kickass blur of lethal feminine energy, so one can be forgiven for failing to notice those stunning almond eyes. But this woman also bears the distinction of a rare beauty who underplays her looks. Surely the mark of a true princess.
Possible Caveat: Forget your anniversary and you might get an ass-kicking to remember.
Who we'd matchmake her with Sheikh Mohammed bin Hamad bin Khalifa Al Thani of Qatar
| | | |
| --- | --- | --- |
| Contribution to Society | : | Genuine girl power |
| Education | : | Adequate |
| Looks | : | A chiseled stunner |
Finally, for those loyal readers who weren't distracted mid-way through, here's a gallery of these six magnificent princesses in all their glorious action!
Looking for even more procrastination material? Look no further than our charming princes of 2014!