When people try to find a vacation destination in Asia, most of them choose China, Japan, Vietnam, Cambodia, and a few others. But have you ever considered going to Laos? If not, you definitely should. It is a gorgeous place to visit, with many sights and experiences to offer. If you end up going to Laos, you are going to create a lot of unforgettable memories. Below, you will find just a few reasons why this country should be on your bucket list.
The Lao people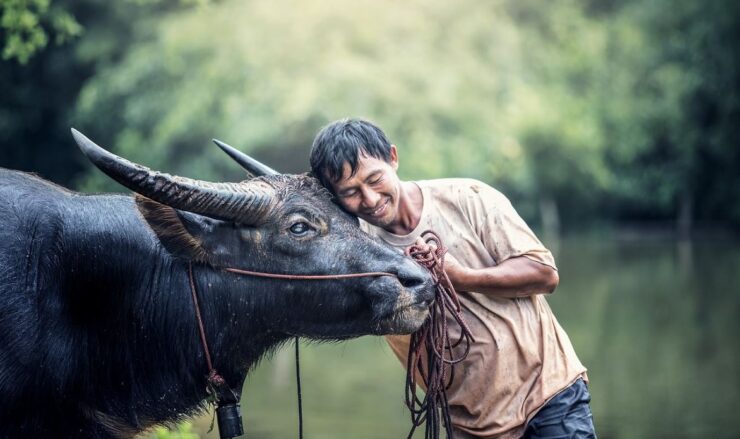 It may not matter for some of you, but some value the warmth and kindness of the people they are about to visit. The good news is that the Lao people are lovely, and they will welcome you with open arms. They can be very hospitable, and the chances are that you are going to make some new friends. One thing that you have to remember is that you have to respect their traditions. As long as you do that, you are going to meet a lot of nice people.
Buddhist and Animist traditions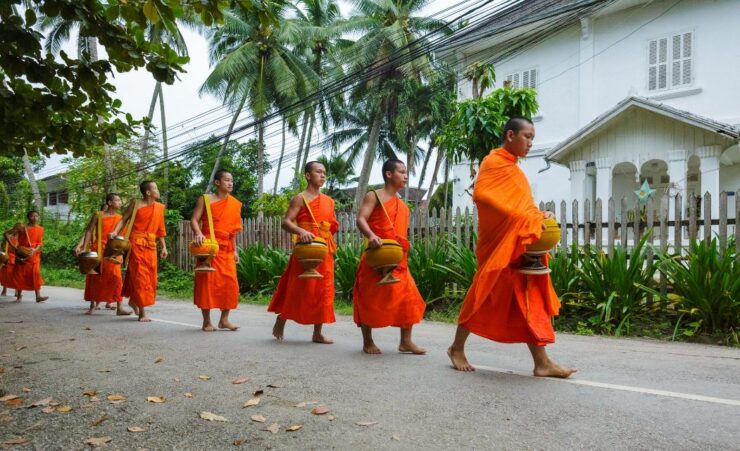 One of the reasons why most people travel to foreign countries is that they want to experience different cultures. And that is precisely what you will see in Laos. As a people, they have a multitude of traditions and customs. For example, you may be able to catch a Baci ceremony. Strings of white cotton are tied around a person's wrist to unite all 32 parts of the soul. It is a beautiful and deeply meaningful ceremony. Plus, if you are lucky enough to visit a local's house, you can see a spirit house. It can also be found in front of temples and even places of business. These are meant to appease the spirits.
Buddhist temples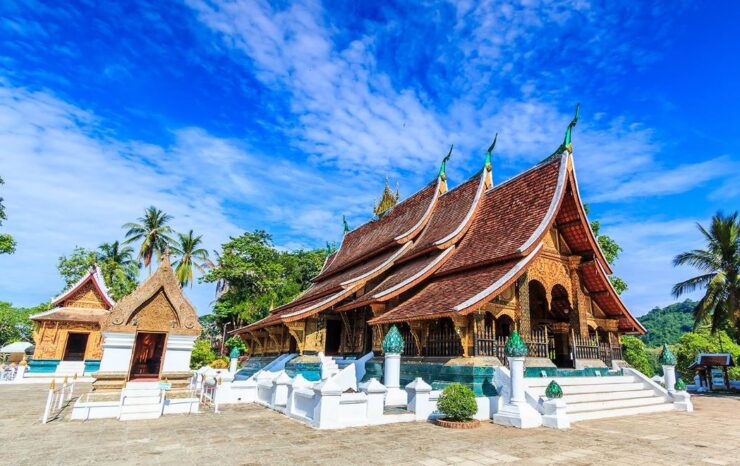 Most Asian countries have a significant collection of Buddhist temples, and we will not go as far as saying that Laos's are the most spectacular. But, like any other country, the Buddhist temples in Laos have some sort of uniqueness. For one thing, the locations you can find these temples in are spectacular. Some of them are located in the mountains, others in caves and under waterfalls. The cities do not lack temples either.
Natural beauties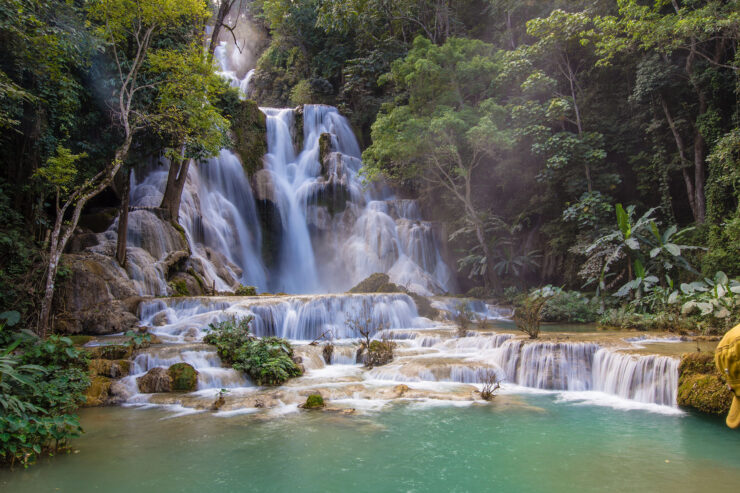 Laos does not lack natural beauty either. Some of the locations you will come across are breathtaking. Bamboo bridges over small rivers, water buffalos in rice paddies, fisherman leaving their houses when the sun rises from the river are just a few of the things that are hard to forget. Not to mention that you can explore some mountain trails and see some animals on your route. Gibbons, Asian elephants, sun and moon bears, and so on.
The Lao New Year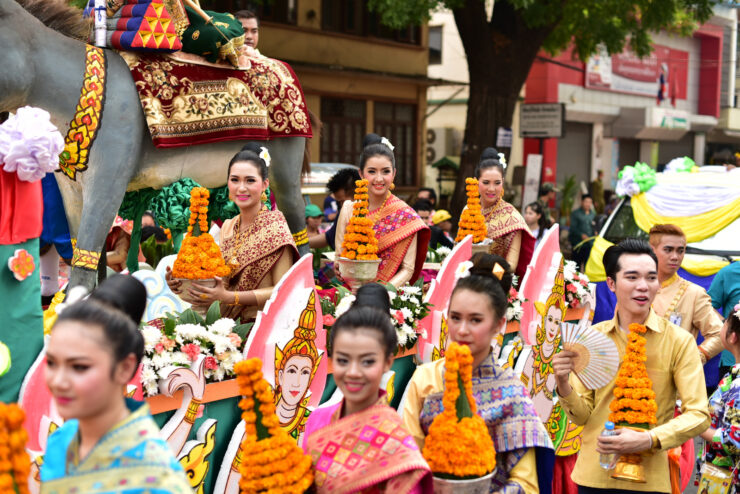 If it happens to travel to Laos mid-April, you can catch the Lao New Year celebrations. It's called Pi Mai, and it is a 3-day celebration. You should pack or buy a water gun for that because you will be soaked from head to toe by the end of it. The water is supposed to purify you. Out with the old and in with the New, as Lao people say.
The culinary delights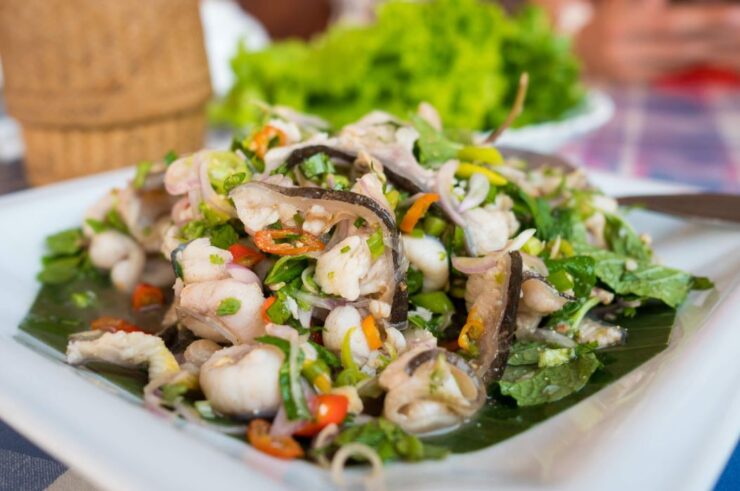 I always say that you cannot experience a country's culture unless you try its food. Lucky for you, Laos is very well off in that department. So well that some travelers choose to take a Lao cooking class before they leave. You can learn the secrets or a perfect papaya salad or how to make sticky rice successfully. Also, if you are in that department, you can learn how to wrap fish in banana leaves and steam it over a charcoal stove. The experience in itself is worth trying. Plus, you get a delicious meal out of it.
Laos lenient visa policy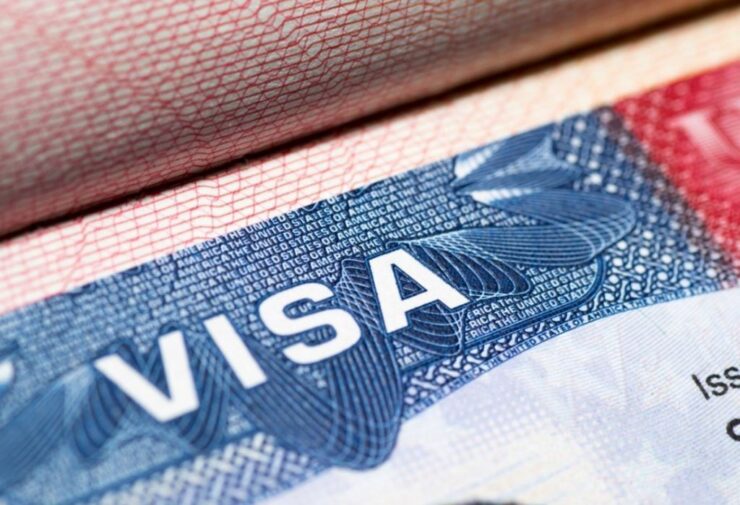 Believe it or not, plenty of people do not want to go through the trouble of a complicated visa application process, but you do not have to worry about that when planning a trip to Laos, you can visit ivisa.com and we will make it easier for you. Most nationalities can get an electronic visa. So, you can apply online for it. All you need is a valid passport. The process is done in under 20 minutes, and you get your visa in a few days via email. If that does not encourage tourism, I don't know what does.
The list of reasons why Laos should be on your bucket list can continue. After all, the things you see above are just a fragment of what you are going to experience. Even so, you have to go there to find out more.