Women In Black offers a highly individual insight into the world of Muslim women around the world. Discover the Muslim makeover, sexy underwear and female Formula One racing driver in Dubai; clubbing, cosmetic surgery and surely the world's only Qur'an inspired TV sex therapist in Egypt. Just what is the latest headscarf style on the streets of Cairo? How do Yemeni women "smoke" their clothes and then get high on the local drug of choice? Why don't they invite men to their parties? Why are Muslim women in Holland into praying and rapping? Who is buying the new abaya couture in London? How do Muslim women in Britain adapt western high street clothes to suit their culture? Women In Black goes beneath the veil and shows how Muslim women really live around the world.
Episode 1: Yemen
Amani Zain travels from London to Yemen to see life behind the veil inside the Muslim women's quarters of her family home. On her way she performs a Muslim makeover on the plane, replacing her jeans with her traditional Yemeni abaya. Amani gets herself smoked in frankincense, gives us an abaya style guide, and lets us in on the secrets of all over body hair removal. Forget the Hollywood wax, Muslim women have been at it for centuries.
Episode 2: Dubai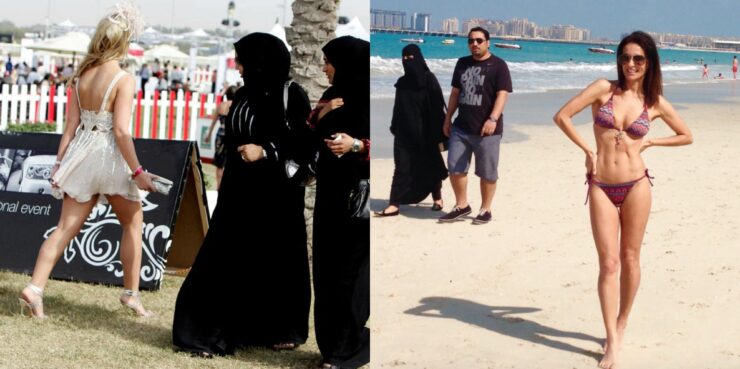 Amani Zain explores life behind the veil, joining hundreds of Muslim women who flock to the shopping capital of the Gulf – Dubai. It's a mecca for Western high-end brands. Even abayas get the crystal encrusted treatment and sell at couture prices. She meets a beauty salon junkie, discovers sexy underwear is high on the Muslim women's shopping list and finds time to flirt using the latest technological trend sweeping Dubai – Bluetooth.