It is said that you cannot look picture perfect if you don't have the needed accessories, and the luxury watch is one of the best accessories you can put on you. We spend hundreds, even thousands of dollars on this device, and we may even spend twice the sum to find and buy the right clothes, and when we put everything together, we realize it just does not look great. Even though, in theory, you can match your watch with everything, and no one will say a thing, but if you want people to look up to you, you need to know how to pair the right outfit, before you put the device on.
If you are one of the people who don't really know how to make the best combinations, you should not worry at all! In this 2023 guide, we are going to give you some tips on how you can put together the clothes and the accessories so that everyone compliments your style. Know that this is a learning curve, and at the beginning, you will need to rely on our tips. Later on, however, you will be able to play it by ear, and you will know how to mix and match things without relying on anyone's help.
1. The design makes all the difference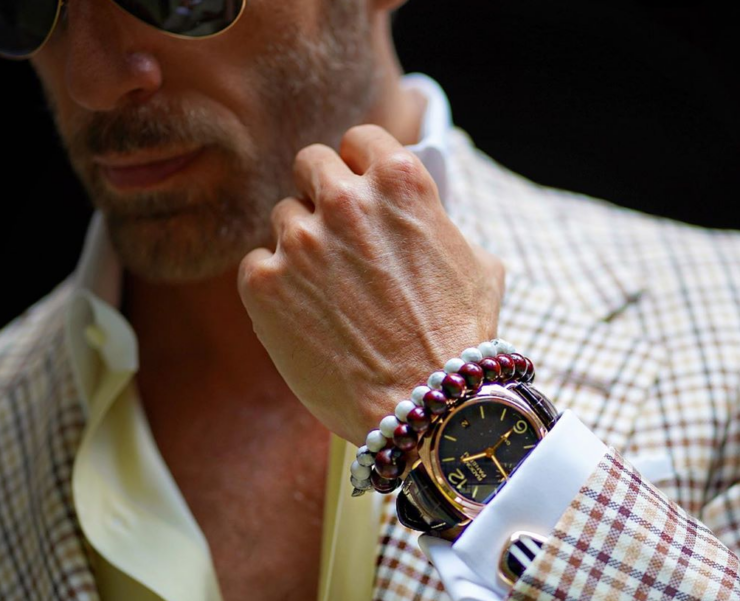 The first thing we are going to talk about is the design and type of watch. There are two main types, analog and digital. We often find ourselves wondering if that should play a role in the process of choosing the clothes, and how we can pair the two.
The first thing you need to think about is the overall design. First things first, we all know that analog units usually have that business edge in them, and they could be paired with pretty much everything. However, if you've spent a lot of money to buy a luxury unit, you should not pair it with everything. The rule for analog devices is that they are more formal and that you should use them in business settings. They go amazing with a nice suit or just a formal outfit. The same goes for women's devices, even though both usually have sleek and clean designs, you should try to match analog devices with formal wear and try not to combine them with sportswear or casual dresses.
On the other hand, when it comes to digital watches, they are better paired with sportswear. If you are supposed to go to an informal gathering, or if you just want to spend time with your friends, making a BBQ, or going to the movies, a digital unit is your best bet. Even though nowadays there are a lot of luxury digital units, they are still better paired with simple outfits that are not too formal and that show off your fun and casual side.
2. Wristband material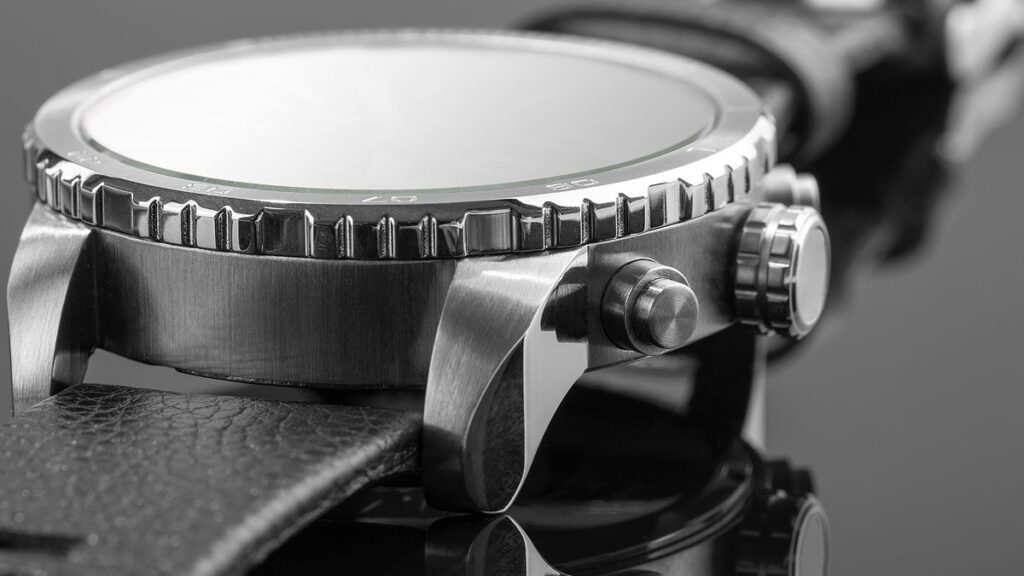 Now let's talk about the two main materials watches, or better said, the wristbands are made of. When we usually purchase a device, we go for the forever classic – leather, or we go for something modern and fashionable – metal. This begs the question; how do we combine these two materials with our personal style?
When it comes to leather, to match it you should look at your shoes and your belt. Experts say that leather is best matches with leather, so if you are wearing brown shoes, you should pick the wristband depending on the shade of your leather shoes. The same goes with any other color or style.
The same can be said when it comes to stainless steel units and wristbands. When you choose the wristband, you should check the colors and the design of the rest of your outfit. For example, if the band is shiny, or matte, so should be the finish of the belt. According to chronext.co.uk, the unit itself can have different dial colors, and it can feature a crystal, like sapphire or even diamonds. Check out the specifications of the device, and pair it with other accessories and finishes of your outfit. Think about the cufflinks, belt, and even your rings.
3. Heirloom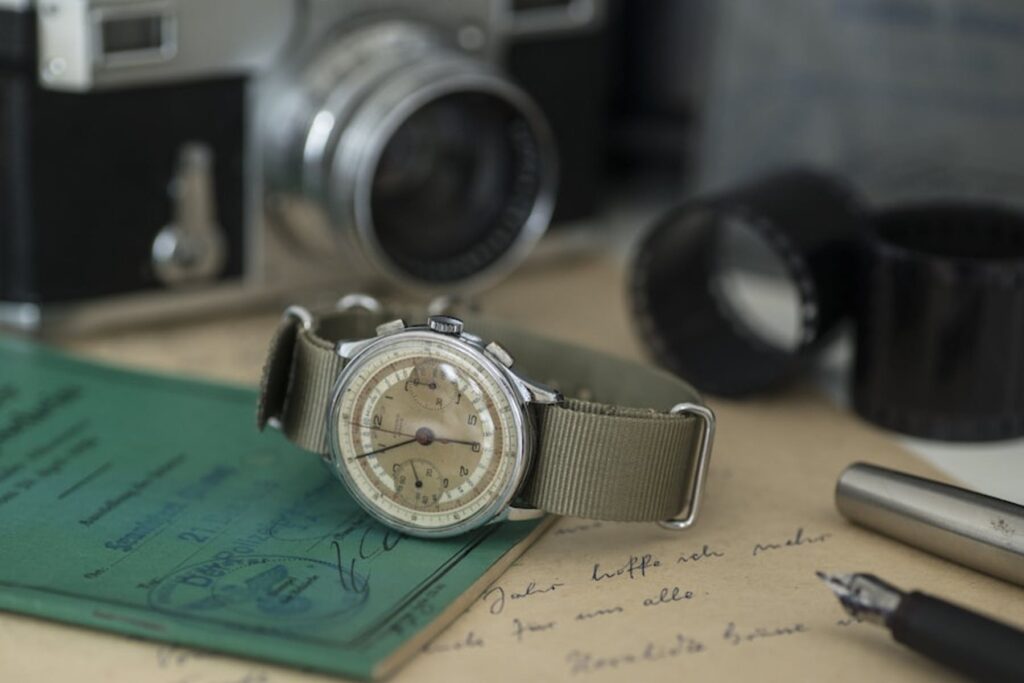 In case you have an heirloom device, then this is something that goes against all rules, and you should not try to follow them or fit in. Heirloom units are usually classic, and they have been in your family for decades.
They don't subject to modern styles, and they are also called forever-pieces. So, when pairing them you should not worry too much. They will go amazing with anything you choose to wear, and this device will never go out of style. You will look stylish, and picture-perfect! However, if you don't want to put it on for every occasion, then it is better to turn to business outfits and formal style, than sportswear and casual.
4. What to do when you don't know what to do?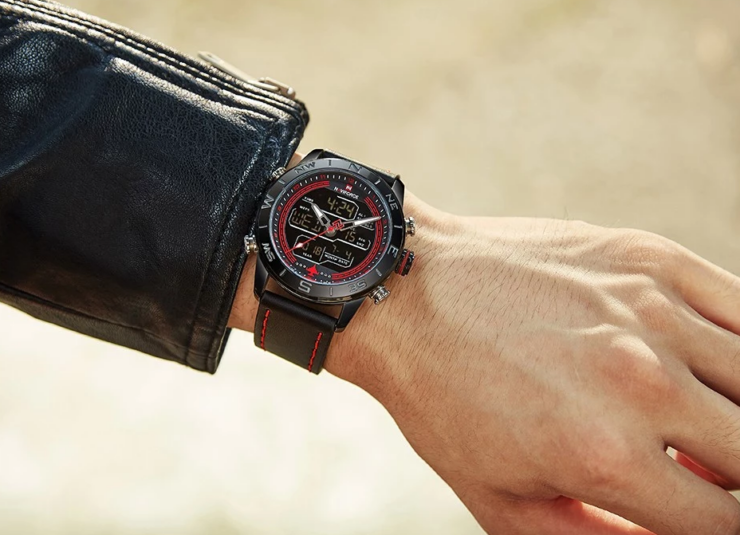 What happens when you know all the things in theory, but you just cannot find the right outfit, or pick the right device for the occasion? Well, in that case, you should first put your clothes on, decide on your style and go from there.
After you are done, and when you are sure about what you want to wear, you should look at your shoes and your belt. Check out if you have any other accessories on, and follow the advice we gave you earlier. You can match the wristband with the color of your shoes and belt, if you choose to go with a leather one or match the stainless-steel wristband to the finish your other accessories and belt buckle have.
These are the main things you should know when matching a luxury device with the rest of your clothes. In the beginning, you may have some trouble choosing the right pieces, but later on, you will be able to envision the whole style, along with the accessories, even before you start to get ready. Know that if you are wearing perfume on your wrists, you should put it first, wait for it to dry, then strap the unit on. Always take care of your watch and make sure you regularly maintain and clean it. If you don't know how to do it, you can always consult the professionals, or get it cleaned.