Endah N Rhesa is a musical project comprising acoustic guitar, bass and vocals. The musical nuance that Endah N Rhesa tries to bring out is folk, jazz, blues, rock and roll and ballads. They participated at the 2011 MOCAfest held in Astana. You can hear more about their and other various artists' work on MusicCritic. The platform is great for all sorts of styles in music. They also publish articles to guide young musicians in their careers.
Endah Widiastuti (vocal, guitar) and Rhesa Aditya (bass) met each other in a rock band in early 2003. Shortly after the two left the band in 2004, Endah went solo, just like the way it used to be before joining the rock band. Endah recorded numerous songs of hers in an album entitled "The New Beginning", a four-track mini album which was independently distributed, with a limited number of copy. In one of the songs in the album, Rhesa added some bass thumps and made it a fascinating mix of the three instruments (vocal, guitar and bass). The song is titled "When You Love Someone". From that time being, Endah and Rhesa started to play together in campus events, and the feedbacks toward their music were tremendously positive. Finally, they decided to create a stage name for their duo/musical project which comes from their own names: Endah N Rhesa.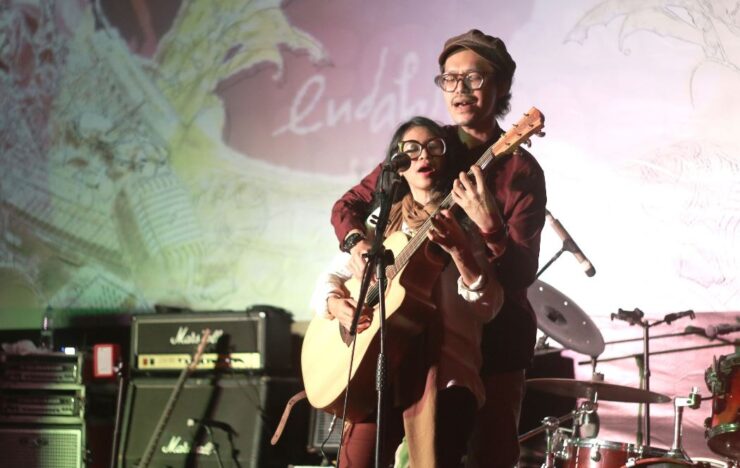 Endah N Rhesa was inspired to start playing in a minimalist acoustic format, surprisingly, because of some local bands, namely: Cozy Street Corner, Bonita and Anda. In terms of singing, Endah is influenced by Alanis Morissete and Norah Jones. Besides, there are also the four "Johns" that influence her in playing guitar: John Mayer, John Butler, John Scofield and John Frusciante. Endah also credits Pat Metheny and multi-talented instrumentalist Warman Nasution of TOR for inspiring her. Rhesa, on the other hand, is a unique personality who is mainly influenced by acoustic guitarists like Jack Johnson, Dave Matthews, James Taylor and other folk and ballad musicians. The persons that Rhesa put into credit for making him play bass are Les Claypool, Victor Wooten, Flea and ex-child singer Bondan Prakoso. They both, however, share the same influence in music, to wit: Bela Fleck & The Flecktones, which affects them mostly on creating rich groovy and harmonic nuances in the music of Endah N Rhesa.
Endah N Rhesa has released "Nowhere To Go" (old version) in 2005 and "Real Live", a live recording piece, in 2006. Endah N Rhesa marketed and distributed both the former and the latter all by themselves through their stage acts.
After releasing their first album Nowhere to Go under independent label demajors, Endah N Rhesa is coming into a whole broader world. They have a story-telling lyrics about life, love and friendship. Endah N Rhesa awarded as Rookie of The Year 2010 by Rolling Stone Indonesia Magazine. Up to now, Nowhere to Go album sold 25.000 copies and becomes Best Alternative Album Production by Indonesian Music Award (AMI).
In 2010, Endah N Rhesa released Look What We've Found album. The album is quite different from the previous one. They explored African and Carribean rhythm, put imagination and musical nuance about beach, jungle, mountain and tribal culture and sold 16.000 up to now. In 2011, Endah N Rhesa awarded as Best Performance for Alternative Artists and Best Producer Alternative Album by Indonesian Music Award (AMI). Endah N Rhesa performed in many places in Indonesia, and they were invited to perform in Malaysia, Singapore and Kazakhstan in 2010 and 2011. In May 2013, Endah N Rhesa released their 3rd album "Escape".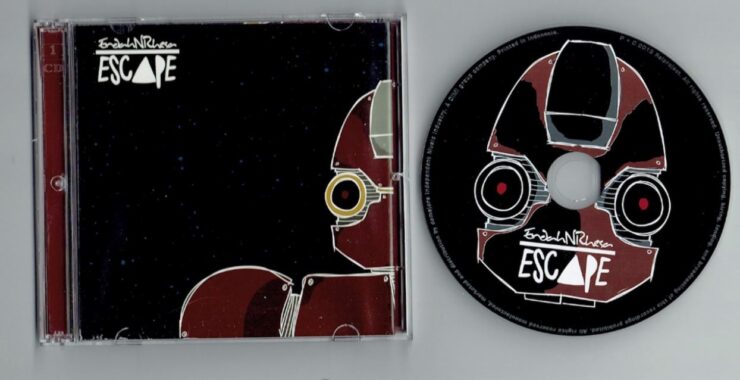 Endah N Rhesa also involved on the movie by Eugene Panji, "Cita-citaku Setinggi Tanah" (Stepping On a Flying Grass) as Music Director in 2012. Endah N Rhesa also made an Original Soundtrack for movie Cinta Dalam Kardus (Love in a Box) by Salman Aristo and Raditya Dika in 2013.
Please visit their official website or YouTube page.
Want to find out more about the World Islamic Economic Forum Foundation MOCA Fest? Follow them on  Facebook, Twitter, Tumblr, Instagram and YouTube for the latest and coolest updates, or you can click on the banner below to jump straight to their Facebook page.