Sadia Khan, a 25-year-old fashionista and photographer, recently completed one of her biggest and best projects to date. Born in the City of Lights – Karachi, Pakistan – she first used a camera to document issues related to women in Asian society. She moved to the United Kingdom to further her studies, completing a degree in business management, and to indulge in her passion for photography. She has built her career in photography single-handedly, quickly compiling a worldwide client base and working at many prestigious events. She has perfected her craft with the use of pioneering digital techniques and credits her success to her humble attitude, strong work ethic, commitment, positivity and creativity.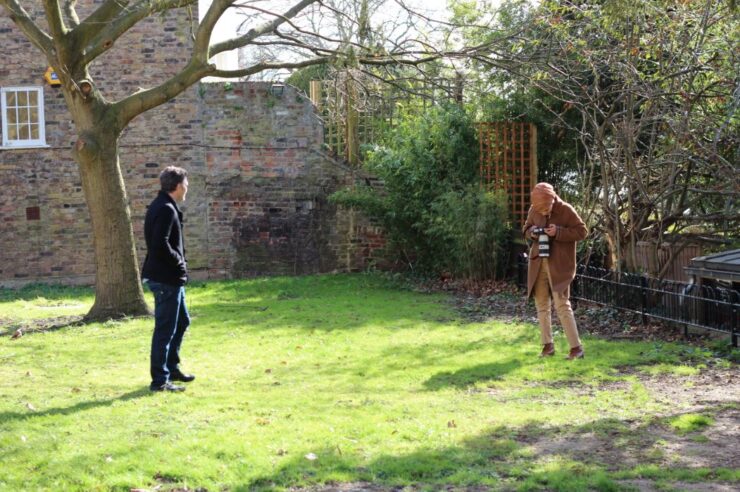 While on assignment at many prestigious events, Sadia has been able to meet celebrities from around the world including Shah Rukh Khan, Kalki Koechlin, David Hayes, Dave Bautista and Chris Hemsworth.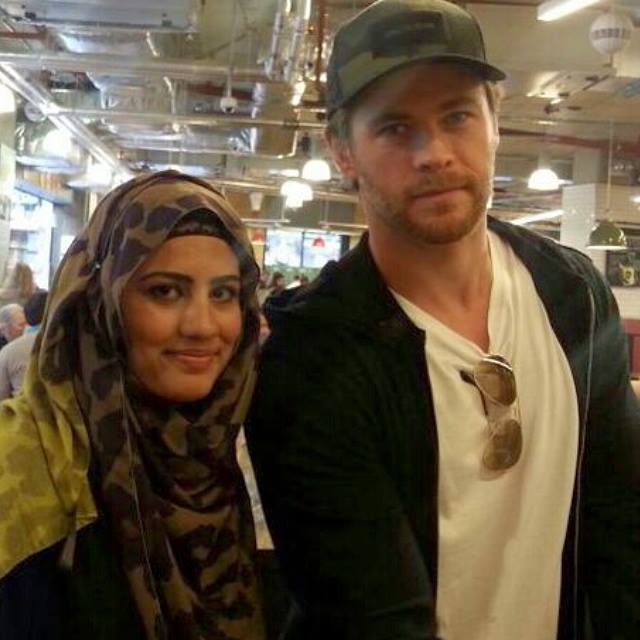 In March 2015, Sadia was able to complete one of the biggest projects of her life: a photo shoot with Hollywood superstar Mark Ruffalo. She is the first Pakistani female photographer to work with the Hollywood actor, describing him as "the most generous, gentle, humble and down-to-earth human being I have ever met in my life". Sadia has built her career through her own hard work and without any contacts, establishing her own connections and friendships within the business. She says that as a young Pakistani female, it has been a challenge trying to become involved in Hollywood, partly because she feels males dominate the industry, but also because she was establishing her own solid connections rather than relying on anyone else. Sadia says the pictures will be used as part of her growing portfolio.
Mark Ruffalo is a renowned actor, producer, director and screenwriter. He recently portrayed Marvel Comics' character The Hulk in The Avengers. Other films in which he has starred are Begin Again and The Kids Are All Right. He also supports charity campaigns relating to education rights, women's rights, forced marriages and clean energy.
Sadia recalls working with Mark, in her own words:
The 2nd of March 2015 in London was a great day in my life when I met Mark Ruffalo for a photo shoot. I waited at a local pub for him to arrive. He was bang on time and waved to me from the other side of the road. The greet felt so warm when I said "Good morning, Mark"; in reply, he smiled at me with a nod of his head. Though I was still shocked and mesmerized that Mark Ruffalo was next to me for a shoot, it wasn't difficult for me to start a conversation with him.
We sat at a table next to the River Thames when he started talking about his interest in different cultures. After explaining his interests he started asking about Islam, Islamic teaching and Pakistan society. I explained the different concepts and teachings of Islam.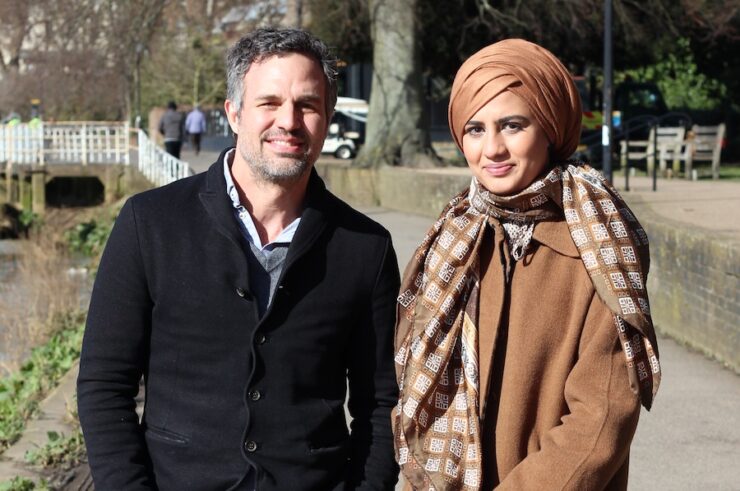 Mark was interested in colorful Asian weddings and different parties before and after the wedding ceremony, as well as the combined family system in some Asian countries, parents' responsibilities to their children and children's respect for their parents. A 90-minute chat allowed us to cover a wide range of topics such as women's rights, forced marriages, terrorism and poverty and charity organizations that are working in Pakistan to help the poor.
Then we started the photo shoot, which covered more or less one hour. We chose the quieter side of the river because people passing by were noticing Mark's presence. Being an actor and director, Mark helped me to control and balance my posture and guided me on how to and where to take pictures with light control.
I felt so blessed and expressed my heartfelt thanks to him; our meeting looked nothing like a photographer shooting a "Hollywood Hulk". I didn't hesitate to ask him why such a big Hollywood star had agreed to help a Pakistani-Muslim photographer. His answer was a thoughtful message for all of us: I am no different than anyone else, I am just older and have seen much and I try to live in love and away from fear, for fear is the enemy of light.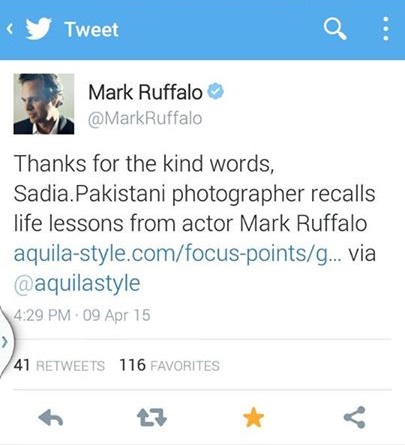 Mark's final words before the session ended were about attitude; people who aren't doing well are often frightened from inside. Fear can take light away from you. The best thing you can do in your life is to be a good human and help others.
Learn more about Sadia's photography on her website