Artistic talent abounds in the Middle East and these five female Arab artists will, and we guarantee it, absolutely take your breath away.
Rania Matar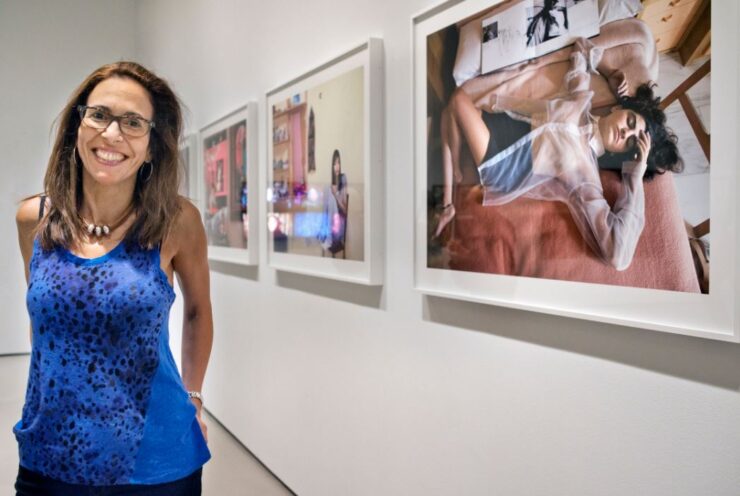 Rania Matar was born and raised in Lebanon and moved to the United States in 1984. Originally trained as an architect at the American University of Beirut and at Cornell University, she studied photography at the New England School of Photography and the Maine Photographic Workshops. Matar started teaching photography in 2009 and offered summer photography workshops to teenage girls in Lebanon's refugee camps with the assistance of non-governmental organizations. She now teaches Personal Documentary Photography at the Massachusetts College of Art and Design and regularly offers talks, class visits and lectures at museums, galleries, schools and colleges in the US and abroad. She is currently a visiting artist and critic at the University of South Florida.
Matar's work focuses on girls and women. She documents her life through the lives of those around her, focusing on the personal and the mundane in an attempt to portray the universal within the personal. Her work has won several awards, has been featured in numerous publications, and exhibited widely in the U.S. and internationally. Her images are in the permanent collections of several museums worldwide.
Her first book titled Ordinary Lives was released October 2009, published by the Quantuck Lane Press and distributed by W.W. Norton. Rania's latest monograph, A Girl and Her Room, published by Umbrage Editions was released in May 2012.
Rania Matar Website HERE
Boushra Almutawakel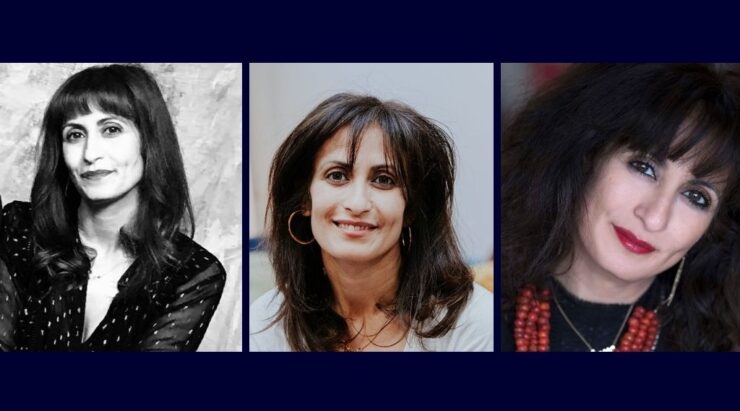 Born in Sana'a, Yemen, in 1969, Boushra Y. Almutawakel studied in the United States and Yemen, obtaining a BSBA in International Business at the American University in Washington, DC. It was during her time as a student, that she became interested in photography, and worked as a photojournalist on the university newspaper and yearbook, and as a photo lab assistant at the School of Communications. On her return to Yemen in 1994 she worked mainly as an educational adviser but continued developing her photographic work, participating in many group exhibitions
In 1996 she was a founding member of the Al-Halaqa in Sana'a, an artists' group which created a space for discourse and exhibitions and forged links with international artists.
In 1998, Boushra became a full-time photographer, and some of her clients have included the United Nations, CARE International, the Royal Netherlands Embassy, the Social Organisation for Family Development, the National Institute for Health Education, The British Council, The French Embassy, the French Cultural Center, Nixen, Foundry, Business & Accounting Magazine, fd.Outlook, Yemen Today, as well as various commercial and individual clients, while pursuing her own personal photographic projects. In 1999, she was honored as the first Yemeni Woman Photographer, with a number of other Yemeni women pioneers by the Empirical Research and Women's Studies Centre at Sana'a University.
In 2001 Boushra won a World Studio Foundation Scholarship toward her study for a Diploma in Advertising Photography at the Portfolio Centre, Atlanta, USA, completing the program in 2002. As a photo student, she won Mac on Campus (1st place), Show South (gold), among others and her work was published in CMYK magazine (2001-2) and Graphis New Talent Design Annual (2002). She has been featured in Yemen Times, Yemen Observer, Yemen Today, Art AsiaPacific Almanac 2011, El Pais, Muse, as well as the web magazine Nafas Art Magazine and photo blogs such as 500 Photographers, Greater Middle East Photo, Mrs. Deane and the New Yorker's Photo Booth.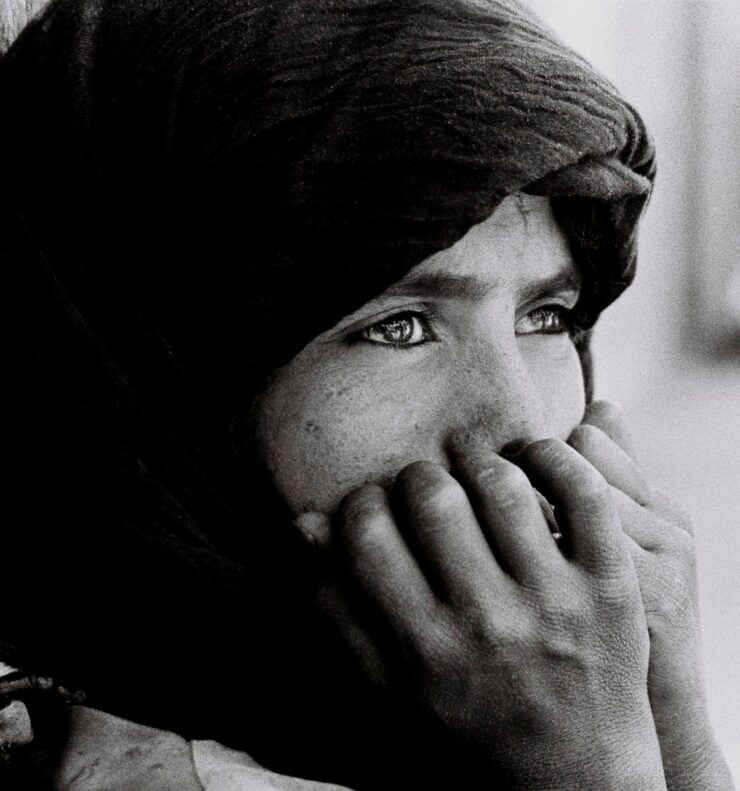 Boushra worked as a consultant on cultural affairs for the Yemeni Embassy in Washington (2002-3) and organized a series of events in the DC area, as part of the 'Windows on the Cultural Heritage of Yemen", a symposium at the Smithsonian, as well as exhibits, lectures, concerts and film screenings on Yemen. From 2005-2006 she worked at the Ministry of Human Rights in Sana'a, focusing on women's issues, while also pursuing her photography.
Boushra Almutawakel currently works and lives in Sana'a, with her husband and their four lovely daughters.
Boushra Almutawakel Website HERE
Reem Al Faisal
Granddaughter of the late King Faisal of Saudi Arabia, Princess Reem Al Faisal is a well-known photographer whose work has been exhibited throughout the world.
"I like to define myself as a Muslim artist, sprung from my native Saudi culture and history. In my art, I am seeking to show signs of the Divine in nature and in Man. For me, light is one of the many manifestations of God. He casts in our path through life to remind us of His constant presence in ourselves and in every place. Every photograph is a pattern of light and shade. For me, my photography is a way to praise God's glory in the universe."
Al Faisal graduated from Manarat High School in Jeddah and studied Arabic Literature at the King Abdul Aziz University. Wanting to study photography, she moved to Paris where she attended the Speos School. She began traveling and taking photographs; her collection reflects her travels to China, Egypt, Florence, Istanbul, Jeddah, Japan, Medina, Syria, and Venice. The subjects of her photographs include Muslims in America, the Nation of Islam, and landscapes. Al Faisal is well-known for her wide black-and-white photographs. Her most recent project documented the experience of Hajj and required several years to complete. She is one of the few women to have photographed Hajj extensively.
Al Faisal has two publications, Diwan Al Noor: A Photographic Journey through Light, Water, and People and The Hajj. She has had several exhibitions of her work in Dubai, Bahrain, Egypt, Palestine, China, Singapore, Korea, Spain, Germany, France, the Netherlands, and the United States. Her collections can be viewed in the Sakakin Center in Ram Allah, Palestine; The National Museum of Seoul Korea; and The National Gallery of Jordan.
Reem Al Faisal Website HERE
Lamia Joreige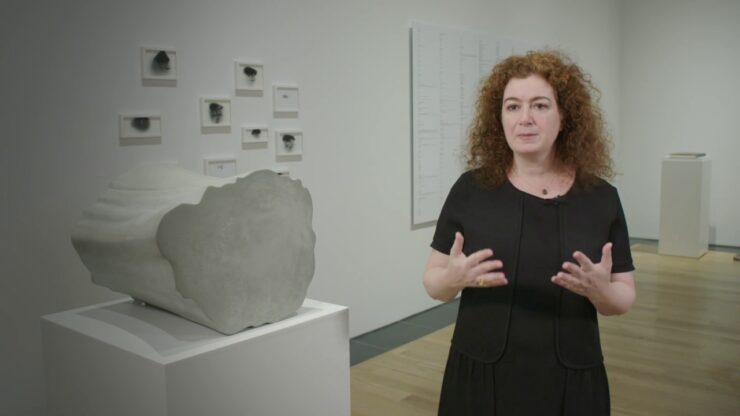 Born in Lebanon in 1972, Lamia Joreige is a visual artist and filmmaker who lives and works in Beirut. She uses archival documents and fictitious elements to reflect on the relation between individual stories and collective History. She explores the possibilities of representation of the Lebanese wars and their aftermath, and Beirut, a city at the center of her imagery. Her work is essentially on Time, the recordings of its trace and its effects on us.
She received a BFA (Painting, Filmmaking) from Rhode Island School of Design, Providence, Rhode Island, in 1995. Since the late 1990s, her works have been widely displayed. She is a co-founder and co-director (with Sandra Dagher) of the Beirut Art Center. In 2011, Sandra Dagher and Lamia Joreige organized "Museum as Hub: Beirut Art Center" at New York City's New Museum.
Lamia Joreige Website HERE
Sarah Abu Abdallah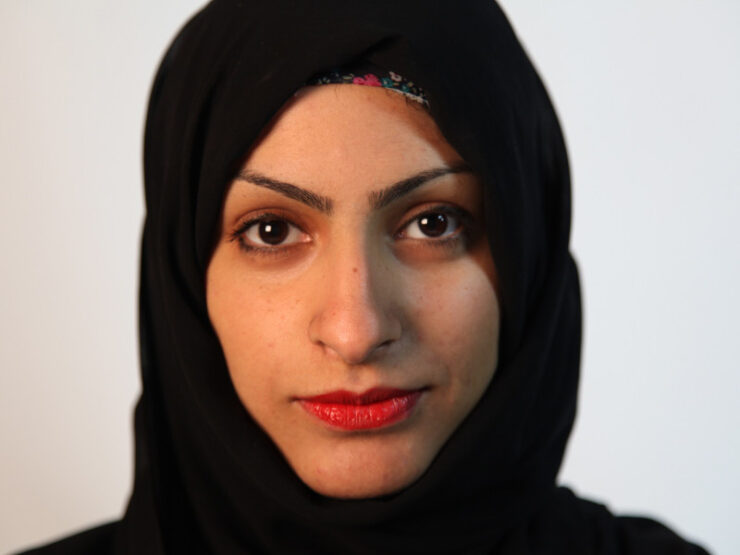 Born in Saudi Arabia in 1990 and studied art from a young age, Sarah pursued a formal art education in the College of Fine Arts in the United Arab Emirates. Initially trained as a painter, she was later attracted by the camera's capacity for documentation, as well as possibilities inherent in video and performance. In her works, she often attempts to create settings in which she can de-alienate disremembered spaces and objects. Through references to gender roles and the female experience, she explores issues of obscurity and value. Recent exhibitions have included We Need to Talk, organized by Edge of Arabia in Jeddah, (2012), The Graduates Show, at Traffic, Dubai, (2011) and Emergence at the Tenri Cultural Institute of New York, USA, (2009). She has also collaborated with a number of artists on projects and performances including Tarek Atoui and Isak Berbic.
The Salad Zone from Sarah Abu Abdallah on Vimeo.
Delighted to Serve (2014) from Sarah Abu Abdallah on Vimeo.
Out to Lunch from Sarah Abu Abdallah on Vimeo.