DUSHANBE, September 27, 2013. By Akbar BORISOV (AFP) – A woman is for the first time bidding for the presidency in Tajikistan after an opposition bloc including an Islamic party chose a respected female rights lawyer as its candidate in the majority Muslim country.
A 65-year-old lawyer and rights activist who does not wear a headscarf, Oinikhol Bobonazarova, has been nominated to stand in the November 6 polls against President Emomali Rakhmon by the opposition Islamic Renaissance Party (IRP).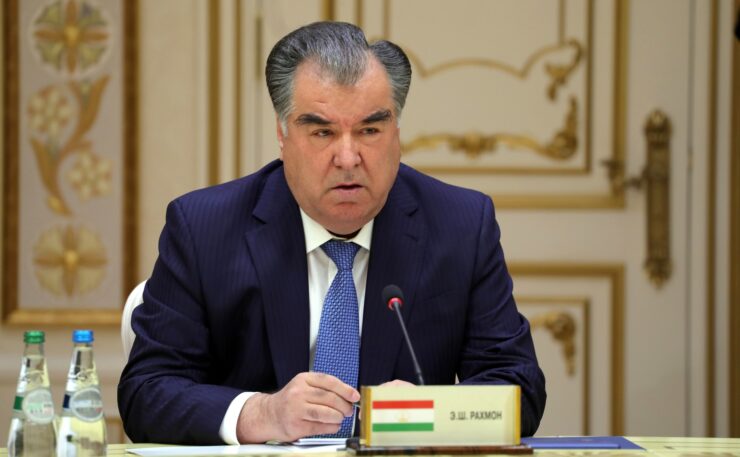 It will be the first time that Tajiks are able to vote for a woman in a presidential race since the impoverished country's independence from the Soviet Union in 1991.
Even more unusually, Bobonazarova will represent a moderate Islamic party in a country where 99 percent are Sunni Muslims.
The opposition Social Democratic party, which has no parliamentary seats, is also expected to endorse Bobonazarova as its candidate on October 6.
By Tajik law, she now has to collect 210,000 signatures from supporters to be able to stand.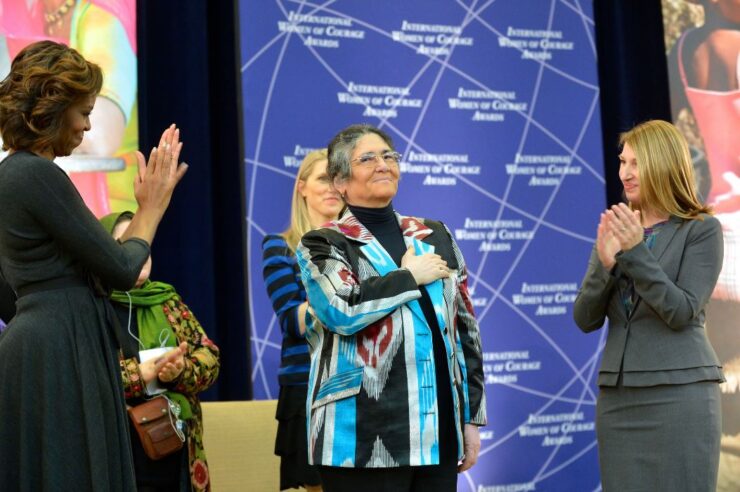 "This is a unique case when a woman is standing as a candidate," the veteran activist told AFP in an interview.
"I feel great. The thing is, this isn't my first day in politics, but I have been doing it for the last 40 years. People support and welcome me and my choice. They wish me success and give me inspiration," Bobonazarova said.
The IRP, the only legally registered Islamic political party in ex-Soviet Central Asia, won 8 percent in 2010 parliamentary polls, taking up two out of 63 seats in the lower house of parliament.
The women members of the party wear full Islamic dress, but Bobonazarova, who is a Muslim, compromised by wearing a hat at a party congress.
Incumbent Rakhmon, 60, who has held onto power since 1992, is expected to win a mandate for seven more years. The ruling party is set to formally announce his candidacy early next month.
Opposition forces are set to use the campaign to push for reforms and a crackdown on corruption in the country bordering Afghanistan where around 40 percent live in poverty.
Around 1 million Tajiks work as migrant laborers in Russia, sending home remittances that makeup almost half the country's GDP.
'They accepted me as I am'
Bobonazarova heads an NGO called Perspektiva Plus which defends the rights of migrant workers, women and torture victims.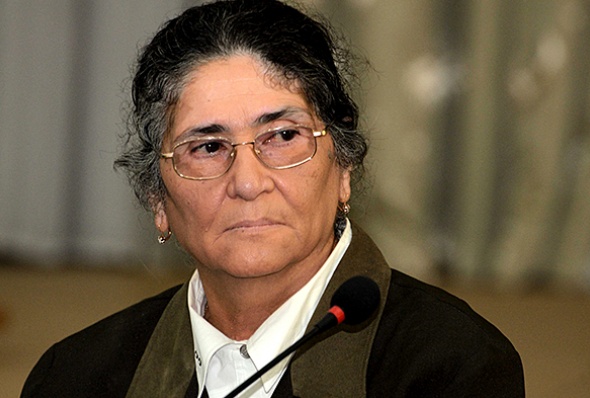 In the early 1990s, she was one of the leaders of a post-Soviet democratic bloc and in 1993 the authorities accused her of taking part in a coup plot and put her under arrest before releasing her.
"We backed Oinikhol Bobonazarova as a single candidate for the reform parties, although it was not an easy choice for us," the IRP leader Mukhiddin Kabiri said at a party conference on September 17.
"It's not easy when an Islamic party supports the candidacy of a woman. Taking such a decision, we know what we are letting ourselves in for."
At the party congress, Bobonazarova made no bones about the fact that she was not the most obvious candidate for the IRP.
"I said: I am what I am: a democrat, without a skullcap or a headscarf," she told AFP, referring to clothing worn by Muslims in Tajikistan.
"They accepted me as I am. Only seven people voted against my candidacy."
Bobonazarova's links to the IRP go back to 1997 when it asked her to serve as deputy prosecutor-general in the difficult peace process after the civil war, but she refused the post, she recalled.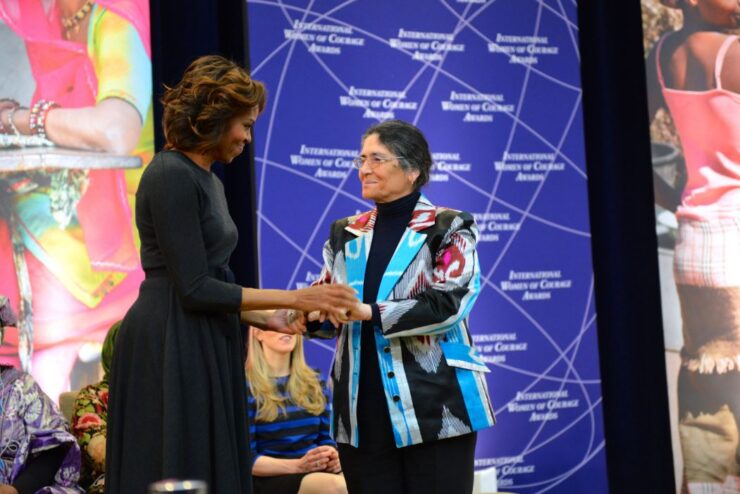 "We must find shared points where we meet: everyone should live well — supporters of the Islamic party and Communists and Democrats — and the laws should be the same for everyone."
She pointed to women in leading positions in Pakistan and Malaysia.
Nevertheless, she said she had experienced some gender discrimination.
"Yes, people say things, we hear members of the public asking: can a woman really become president?", she said, backing greater involvement of women in senior political roles.
"We have a democratic state. We must be more bold about nominating and appointing five or six women to ministerial posts."
Tajikistan already has one female deputy prime minister as well as several deputy ministers and MPs. Rakhmon has backed measures to put more women in senior government posts.