We have personal trainers, therapists and workplace mentors. But an emerging trend is life coaching, couched in the self-help universe. Amal Awad speaks to three Muslim women who are dedicated to empowering others.
Anthony Robbins, with his humour and incantation-infused message of personal growth, is a household name. Not far behind him is Louise L Hay, whose tome You Can Heal Your Life has sold more than 30 million copies globally, with translations into 29 languages. The currency of their work is self-improvement and personal change to realise a more fulfilling life. Such instructors have today become known as life coaches, a profession one can be certified in and may even do as a side gig.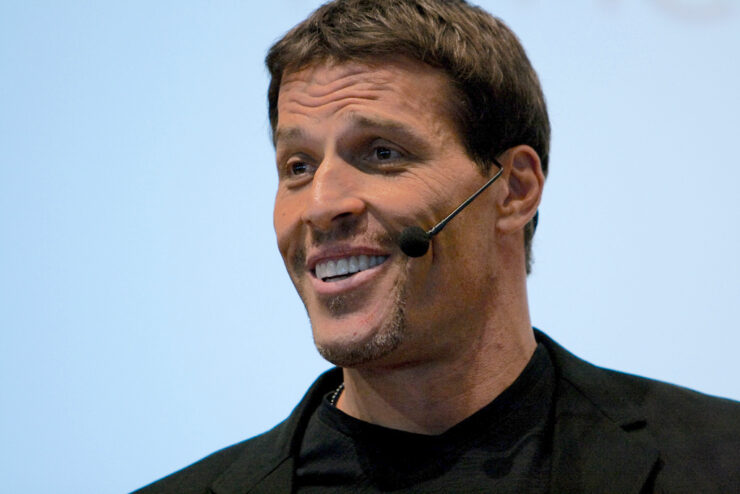 Apart from a cornucopia of self-help books, podcasts and healing techniques, it's increasingly common to enlist the guidance of a life coach or invest in motivational sessions to make change. According to the International Coach Federation's 2012 Coaching Study, there are more than 47,500 professional coaches around the world, a figure that has been steadily rising. From executives to minorities, it's a service people seek to achieve results.
Given the profession's focus on positive and meaningful change and fulfilment of goals, it's no surprise to see that Muslim life coaches are part of the global trend. A quick Google search reveals an abundance of websites and coaches with a distinctly Muslim tint. US-based speaker and author Yasmin Mogahed is well known for her motivational invocations to the masses, which clearly stem from Islamic teachings. Malaysia has Professor Dr Muhaya, whose primary work is in ophthalmology, but who is also highly regarded as an inspirational speaker and author.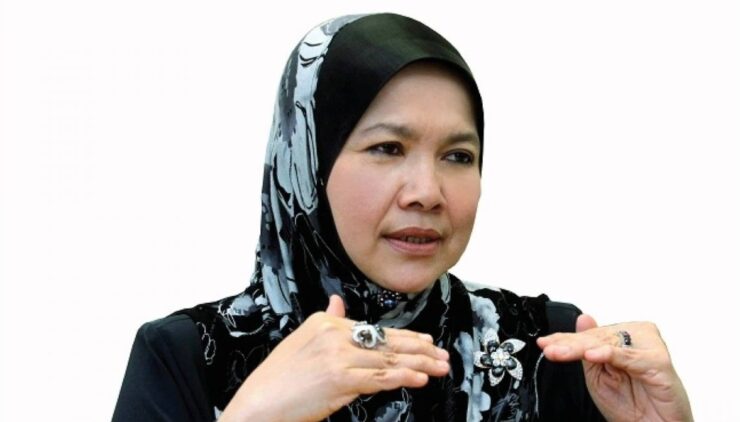 In Australia, there are numerous Muslim women making their mark in the area of coaching and motivation. Melbourne-based Monique Toohey, a registered psychologist, has worked with Muslim women and families for the past 18 years. Her goals, she says, are simple: "Helping women to formulate their truth and to action being the difference in their world."
Monique does this through seminars, coaching and counselling, working with women of all backgrounds to identify their strengths and to use these to achieve their wellbeing and leadership goals.
"I hear stories all day every day of women's contribution to their families and to their communities. I listen to them struggle in this life and help them to reflect on their journey so far. I actually tell many of my clients that they should write a book, because their lives are so fascinating and inspirational in their own right," she says.
Certified life coach Dalya Ayoub finds herself in a similar space, but she is focused on Muslim women, helping them to reconnect with their inner strength while providing them with the tools to achieve their desires. Also certified in neuro-linguistic programming, she uses proven coaching methodologies while taking into account the needs of today's Muslim women.
"The focus is usually on topics like time management, understanding relationships, parenting, prioritising tasks, being self-motivated, et cetera. The ummah is unfortunately experiencing one of the worst times in history and women, being half of society and the ones who raise the other half, have a leading role to play."
Dalya believes life coaching has allowed her to make a difference beyond the individual.
"I believe in the power of the 'ripple effect', where if you empower one person to strive for excellence, the people surrounding that person (immediate family, friends and colleagues) will be empowered also," she says, adding, "success is contagious".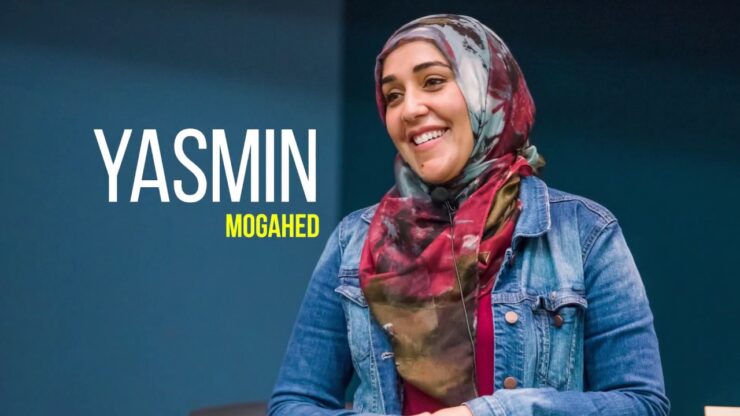 Cross-cultural consultant Tasneem Chopra might agree that change can happen en masse. While not a life coach, her role is steeped in the business of communication. It's about sharing knowledge, but also listening and "creating a shared space for learning".
"I deal in delivering speeches or presentations and workshops, on issues pertaining to diversity, multiculturalism, identity, minorities and women's issues. I also engage in event promotions and curating, to bring artistic notions into the public sphere."
Armed with a bachelor of arts with majors in psychology and sociology, Tasneem delivers numerous sessions, both to mainstream audiences and through her community work. It's through the latter that she specifically engages with Muslim women, as chairperson of the Australian Muslim Women's Centre for Human Rights (AMWCHR).
"Between the committee members and staff I am availed to the issues impacting Muslim women, across Australia, and especially in Victoria. Through AMWCHR, we seek to advocate for and empower disadvantaged women."
For Tasneem, this sort of communication is essential. And she applauds life coaching in a time when society is trying to distil what matters, and where we're headed in an "overwhelming and confusing" world of opportunity.
She always ties Islamic principles and teachings into her work "because mostly they are common sense"
"Life coaching, in my estimation, enables a person to take stock of what matters at their core and develop a realistic pathway to achieving that, based on real and not perceived capabilities."
While all three women have specialities in Muslim communities, Monique says it's important to be authentic no matter the client's background.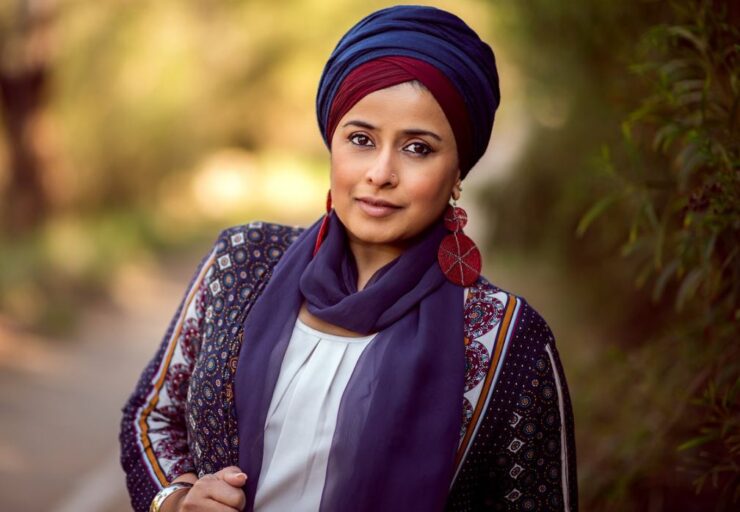 "With a Muslim audience or Muslim clients, I will more often draw on stories or verses from the Qur'an or hadith that highlight the principles that I am trying to communicate," she says.
"These are hugely empowering and memorable because I can harness their spiritual belief system, which can have a transformative effect on their behaviour."
Monique says she always ties Islamic principles and teachings into her work "because mostly they are common sense".
"However, with each client I modify my approach based on what I believe will be beneficial for them. So sometimes it's an overt teaching, and sometimes much more subtle. There is no one-size-fits-all approach. People are truly individuals and everyone is on their own journey."
For Dalya, without Islam nothing is of value – a conviction that infuses her own motivation and purpose.
"Life coaching after all is about helping people in life – but the reality is that we do not live one life; we live this temporary one and an everlasting one in the hereafter."
Currently, Dalya chooses to work with Muslim audiences because she believes it's deceptive to teach people how to achieve success in life without linking it to the eternal hereafter.
"Life coaching without an Islamic foundation is like a body without a soul. I am studying Islamic studies at the moment which is helping me link the wealth of knowledge we have in the Qur'an and seerah with modern theories of life coaching."
However, at the end of it all, there is still a need to connect, whether coaching or mentoring, or delivering a speech designed to inspire audiences. When doing the latter, Monique says she never tries to be "motivational". She always reminds herself to be her natural self, with honesty.
"I've found when people can articulate their truth – which isn't always pretty or perfect – this is inspiring," she says.
"I've listened to enough speakers to know that when you can be brave enough to connect with the most vulnerable parts of yourself on stage or with just one person beside you, that this can move people emotionally, sometimes enough to inspire them into actioning their own truth and making changes in their life."
As for dealing with their own personal struggles and challenges, the women acknowledge that it is never smooth sailing.
"Being a life coach doesn't eliminate life's challenges. Like all people, I have daily challenges, which vary in 'intensity'," says Dalya.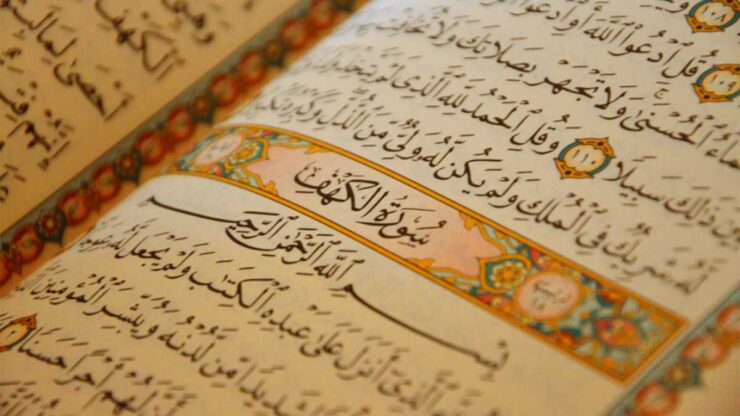 "It is not difficult to practise what I preach, alhamdulillah. But what is difficult is to consistently remind my nafs (characterised in the Qur'an as 'evil demanding') that I need to act according to what I know."
Meanwhile, Monique says she's learned effective techniques to deal with stress and negativity during difficult times.
"I practise good boundary-setting with toxic people; I invest in myself with cafe time, creative time, play time, massage time, prayer time and time with good friends who expect more for me than I do myself."
As for Tasneem, she says she frequently gives and receives advice, but isn't always diligent in acting on it, primarily due to fatigue – an issue that can be addressed by sleep and exercise.
"While that's common sense, it's the sense I overlook more often than I should. A healthier mind and body enables me to approach any challenge with gusto," she says.
"Whether I win or fail, I accept it is a step on the learning curve of life's journey."