Photographer Ahmed Krausen examines European mosques from all angles, accompanied by his stunning photos of prayer spaces large and small. Text and photos by Ahmed Krausen.
Mosques have been visible on the European landscape for centuries, starting with the Moors in Spain, followed by the Ottomans in the Balkans and the Tatars in the Baltic region. More recent additions have been made due to the arrival of migrants and refugees from Muslim countries. European engineers and architects have declared mosques some of the most beautiful architectural wonders in the world. This presents opportunities to add aesthetic value to the European cultural heritage. However, it is of critical importance that the design of European mosques fits in with the cultural heritage of Europe.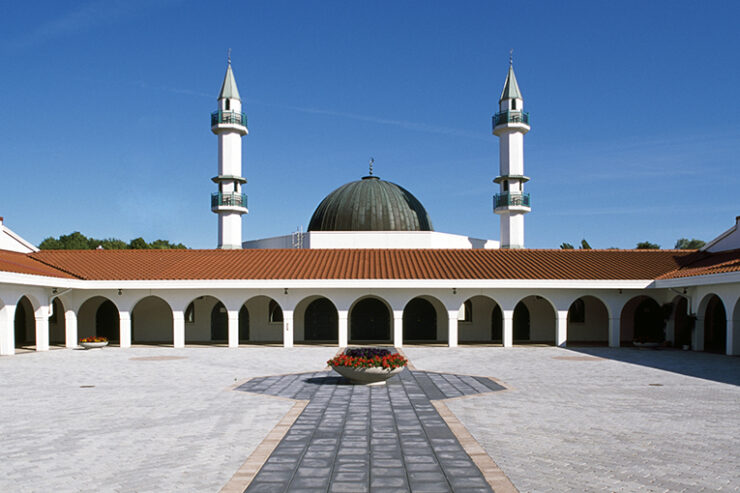 Specific criteria for the construction of mosques and minarets could be defined so as to integrate future mosques with the existing architectural heritage. The result should be greater support for the idea of adding mosques to the public space, rather than banning them. This does not mean that European mosques must abandon a long and rich heritage. For example, while minarets are not fundamentally important to the construction of a mosque, they are of symbolic importance to the identity of many migrant and refugee Muslim communities in Europe, and they help to prevent a sense of cultural alienation.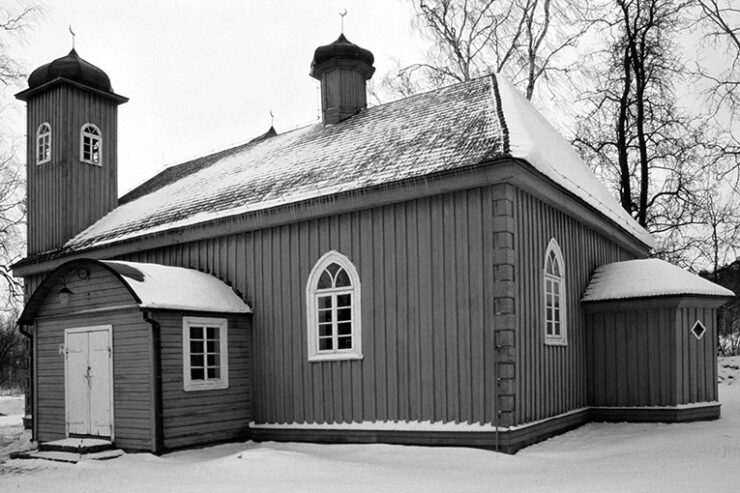 The construction of large mosques in Western Europe symbolises the existence of a new self-confidence in Europe's Muslim community after decades of being in the shadows. This new visibility in the public space evokes criticism from mainstream society and contributes to the heated debate about the role of Islam in Europe. While some reject the construction of mosques out of hand, tolerant voices emphasise that mosques can also serve as venues for inter-religious and cultural exchange and transfer.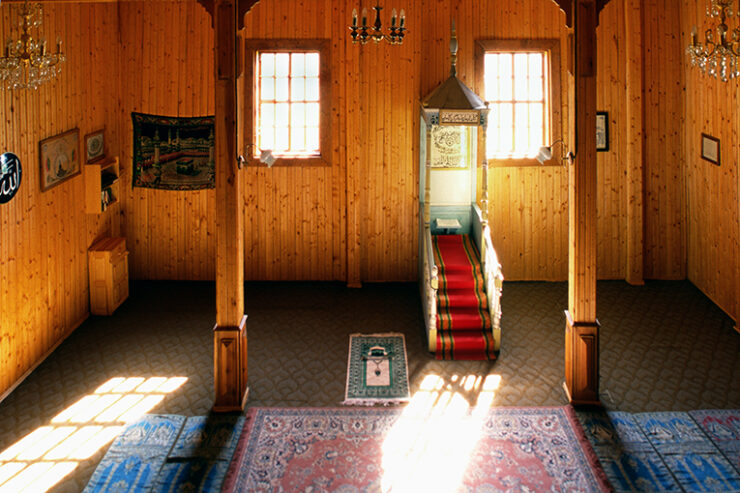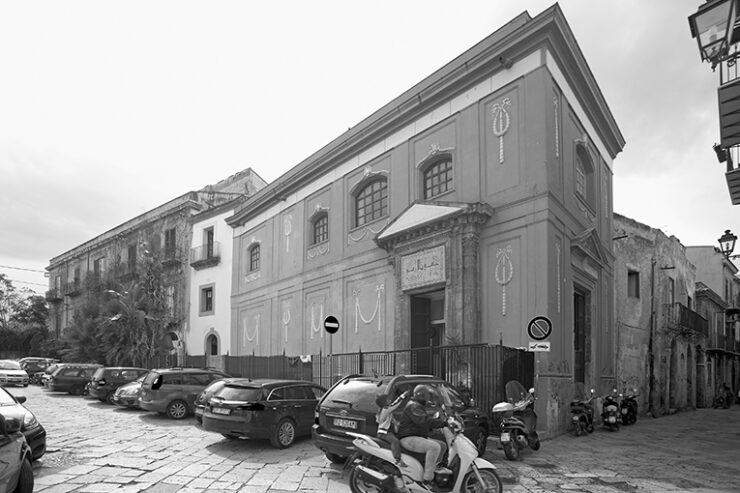 Mosques are a significant social platform for religious and cultural exchange and a sanctuary for individuals to explore and practice their beliefs. Mosques also help to make Islam visible, replacing undignified prayer sites in warehouses and basements. They show that Islam is part of Europe.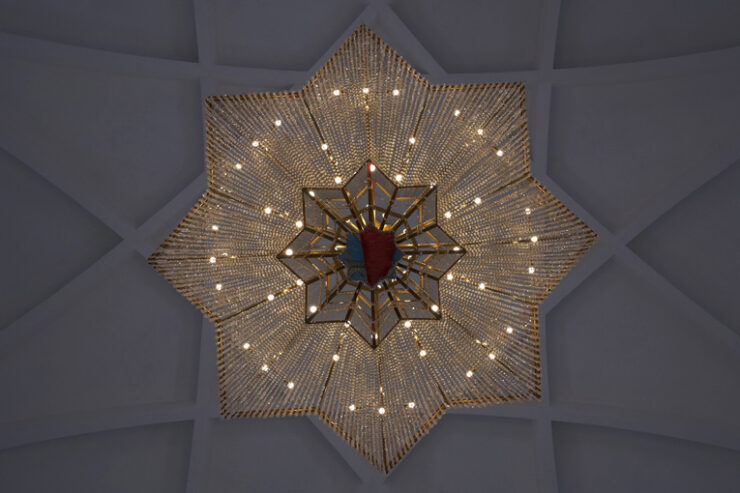 The role of architectural design
"What makes a mosque a mosque? That's easy: a wall that is exactly aligned to Mecca."
So succinctly does Professor Omar Khattab, a Kuwaiti designer and architect, define the characteristics of a Muslim place of prayer. The architecture of the mosque, while replete with traditions and references, has only a few aesthetic design requirements. That leaves the designer free to re-imagine how a mosque should look.
The old mosques from those regions of Europe that at one time were under Muslim rule, as well as the first immigrant mosques, live up to the stereotypical mosque. By contrast, mosques that have been recently built, along with those on the drawing board, take many of their cues from the surrounding aesthetics and trends in modern European architecture while remaining true to core traditional values.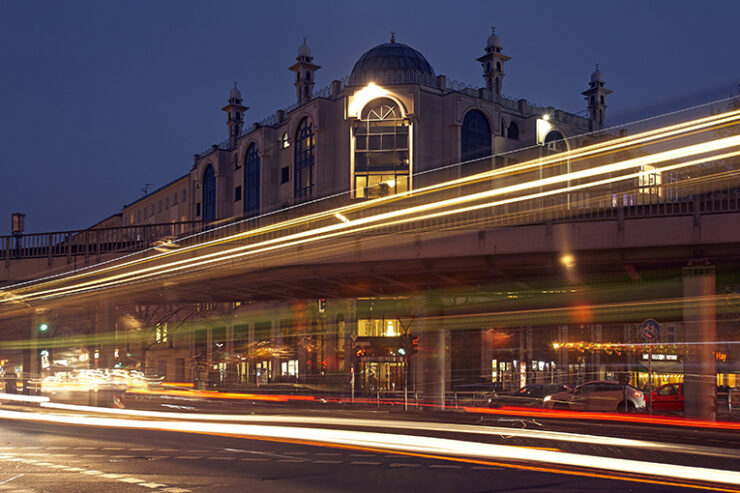 Examples are the large mosque in Rome, the mosque in Penzberg in southern Germany, the impending large mosque in Munich's city center and Britain's first "green" mosque in Cambridge. Copenhagen has also recently added its first large purpose-built mosque, and plans are on the drawing board for more.
These mosques incorporate architectural diversity, modernity, transformation and reinterpretation of classic Islamic architecture. They have emerged as a new and self-contained European Islamic architecture. They express an identity where Muslims can exercise and develop their spirituality in a European context.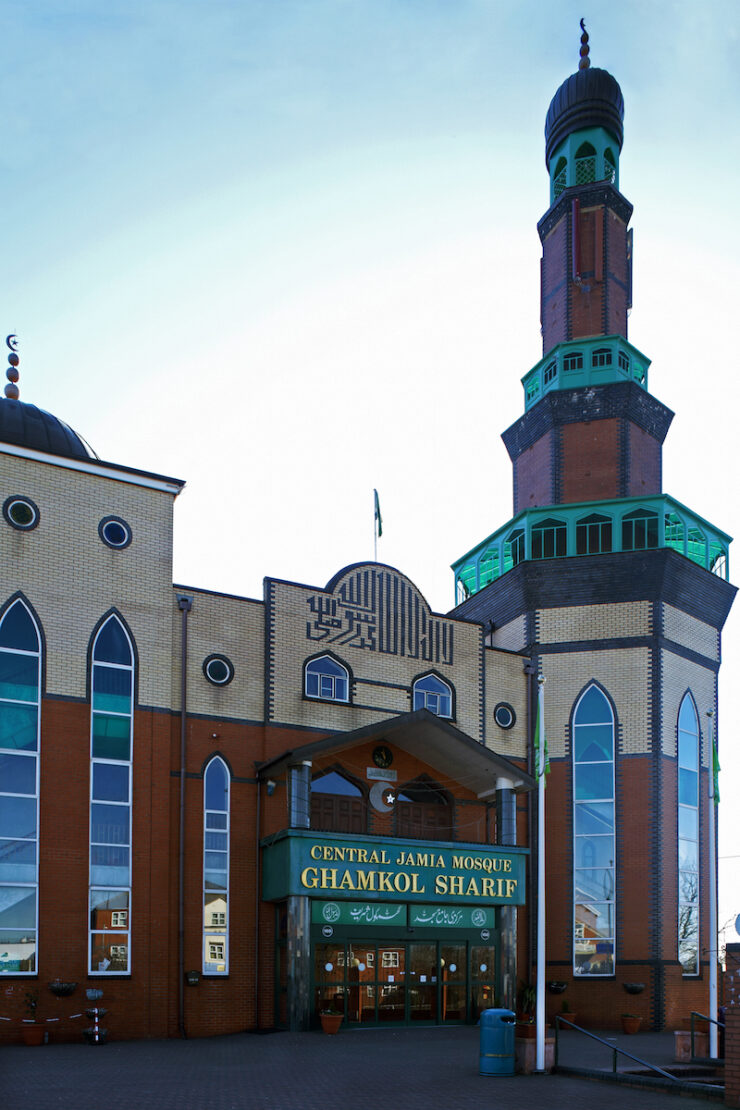 Ahmed Krausen lives and works as a freelance photographer in Copenhagen, Denmark. For over a decade, Ahmed has concentrated his photography on the physical manifestations of Islam in Europe. As a European Muslim and convert to Islam, Ahmed's faith is the central inspiration for his photography. The focus of this project is to make the diversity of Islam in Europe visible. This is accomplished by the combining of images of both ancient and modern mosques from different European countries, thereby giving a glimpse into Muslim lives in Europe. Ahmed´s photos have been displayed in many places, including Germany, Italy, Cairo, London and the United Arab Emirates. His work has also appeared in numerous books and articles. To learn more, visit his website: www.ahmedkrausen.com.